Athena-EX is the most powerful range extender router designed for households with multi-devices. Built with sixteen high-powered amplifiers, four high gain antennas, and an active dual-core processor this WiFi router extender can deliver an additional WiFi coverage of up to fifteen thousand square feet. Let's take a closer look with our Amped Wireless Athena-EX AC2600 Range Extender Review.
Designed for the busiest networks with many linked devices, this extender offers unmatched speed, reliability, and range. The Amped Wireless Extender is designed to extend the range of any WiFi routers by rebroadcasting WiFi the signal to provide up to 15,000 square feet of addition Wifi coverage. 
The router extender can provide an internet speed of 2.53 gigabit per second effectively making lagging and buffering a think of the past. This router also features MU-MIMO technology that allows various devices to obtain data at once, thus allowing the uninterrupted streaming for everyone in the house or office.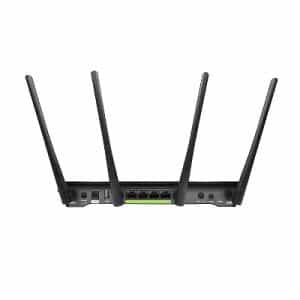 How it works
The Athena-EX router extender can extend any Wi-Fi network range by repeating the signal from itself and redistributing to an extended new location at fast speed. With sixteen high-powered amplifiers and four high-gain antennas, this router enables you to have an ultimate experience of the Wi-Fi coverage thus allowing you to get rid of Wi-Fi dead spot.
With a 2.53 gigabit per second, the user can receive a seamless stream of games and downloads and this device will enable you to get rid of the buffering. The sixteen advanced amplifiers, a powerful dual-core processor, and four high gain antennas enable this router to deliver a truly exceptional Wi-Fi performance.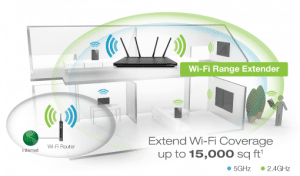 Design
Having a measurement of 1.5 by 10.5 by 8 inches makes the Athena-Ex a little wider than its predecessor, the Amped wireless titan X. It has four adjustable and removable external antennas.
Around its back, there are four-gigabit local area network ports, WPS button, USB 2D port, power button, reset and LED indicators. The USB 3.0 port is conveniently placed on the right side. For both signal's strength, radio band and USB activity's power the top of this router has been designed with small LED indicators.
On the inside is 512MB of RAM, a dual-core processor, sixteen amplifiers, and circuitry that can support networking of 802.11 ac. This router is a dual-bar extender that can achieve a theoretical speed of 800 megabits per second on a band of 2.4GHz and up to 1733 megabits per second on a band of 5GHz, Additionally, the router can support data streaming on MU-MIMO technology. This technology provides improved performance by simultaneously transferring data to compatible clients rather than consecutive transfer.
Features
The extender uses a web-based management console and has a plugin extender that opens up to a dashboard page displaying network map and details including each band's information IP address, channel, and service set identifier. There is also a scan button that can scan the channels available.
When you click on the "more settings" tab, a drop-down menu will open with each network's settings. This includes port muting and IP, BoostBand technology, management, USB storage, and radio band.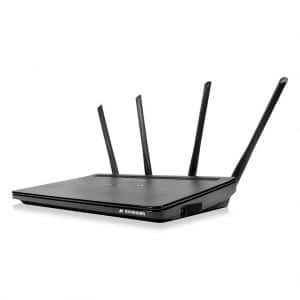 Each radio band set includes a wireless coverage range of between fifteen to hundred percent, access control, guest networking, access scheduling and advanced settings like beacon intervals and thresholds of RTS and fragment.
The BoostBand technology provides improved performance by network muting traffic between the extender and the router through a single band. The management settings enable you to check the firmware update, the network statistics, passwords change, and system logs view.
Compatible with all Apple networking features.
Installation and Setup
During the installation ac2600 range extender router, it would require that you choose a location that is perfectly halfway between your router and a dead zone area. You will then have to plug in the AC adapter extender and then connect it to service set identifier (SSID) from your tablet or pc. To launch the dashboard of the web console, you will need to open a browser and open this link ampedwireless.com. After that, you should hit the scan button to look for networks to extend.
Next, select the network you want to connect to while ensuring you have at least seventy percent signal reading. To name each service set identifier and assign a key for network security, click the 'Next' button. If you don't see adequate signal reading, you will have to move the extender closer to the router. It will take you about five minutes to configure the extender by the setup wizard. After all that is done, you will need to link to the network and save your settings.
Amped Wireless Athena-EX AC2600 Range Extender Review
Performance
The ac2600 range router offers quite an impressive performance. Its throughput of 83 megabits and proximity of 2.4 GHz manages to outpace Nighthawk AC 1900 Wi-Fi extender which offers a throughput of 50 Mb/s. When operating on a 5 GHz band, you can expect speeds of up to 190 Mb/s and 290 Mb/s within 25 feet range.
You can expect a long-range performance of up to 150 Mb/s within fifty feet range and 28Mb/s within seventy-five feet on the 5 GHz frequency.  This performance is pretty impressive for a home router of this size
Amped Wireless Athena-EX AC2600 Range Extender Specs
General Specs
| | |
| --- | --- |
| Wireless Standard: | 802.11a/b/g/n/ac |
| Frequency Band: | 2.4/5GHz Simultaneous |
| Wireless Speed: | 2.4GHz: 800Mbps (Rx), 800Mbps (Tx)5GHz: 1733Mbps (Rx), 1733Mbps (Tx) |
| Amplifiers: | 4 x 2.4GHz Amplifiers4 x 5GHz Amplifiers8 x Low Noise Amplifiers |
| Processor: | Dual-Core Processor |
| Memory: | 128MB DDR3, 512MB DDR3 |
| Wireless Coverage Control: | 15% – 100% Output Power(Individually adjustable for 2.4GHz and 5GHz networks) |
| Antennas: | 4 x Detachable High Gain 5dBi Dual Band Antennas |
| Ports: | 4 x RJ-45 10/100/1000M LAN Ports (Local Ports)1 x USB 2.0 Port for USB Storage1 x USB 3.0 Port for USB Storage |
| Power Adapter Rating: | Switching Adapter (Input: 100-240v, Output: 12v, 3A) |
| Mounting: | Wall or Desktop |
| Warranty: | 1 Year |
| Setup Requirements:   | Wireless 802.11a/b/g/n or ac 2.4GHz or 5GHz Network Computer, tablet or smartphone with a web browser |
Package Content
ATHENA-EX High Power AC2600 Wi-Fi Range Extender with MU-MIMO 
4 x Detachable High Gain Dual Band Antennas
Power Adapter (100-240v)
Setup Guide
CD: User's Guide & Installation Video
System Requirements
ADSL broadband Internet service
Microsoft® Windows® 7, 8, Vista®, XP®, 2000, Mac OS®, UNIX®, or Linux®
Microsoft® IE 9 & 10, Firefox® 4.0, Safari® 6.2.6, or Google Chrome® 11.0 browsers or higher
Amped Wireless Athena-EX AC2600 Range Extender
Pros and Cons
Pros
check Extends the WiFi signal up to 15,000 ft
check Has several inputs options
check Has numerous outputs e.g. MU MIMO which allows a lot of settings and ports.
check Easy setup and installation
Cons
Little pricey
Signal strength will still vary depending on building materials. The proper placement is important.
Conclusion
If you are looking for a full-featured range extender to help improve your dead zones you should consider the AC2600 range extender router. This router extender is equipped with an array of ports and comes with a lot of management settings. 
Additionally, with its simple wireless setup, it has a straightforward installation and does not require you to log in as you move to one part of your home to another.
It may seem a little pricey, but it can give you up to 15,000 square feet of addition Wifi coverage. No more dead zones. Its solid performance and supportive features are excellent compensation for anyone looking for a super-fast extender. Great for the typical family with heavy users spread out around the house.
A good router will make it easier to cut cable. Learn more about streaming media.