Winter is just around the corner so I thought I would make a list of Cool Winter Gadgets that are designed for winter conditions in mind. In the winter keeping warm is the main priority. I have added a few tech gizmos that will keep you nice and toasty. Plus charge up a smart device in a pinch.
---
1. Bluetooth Earmuffs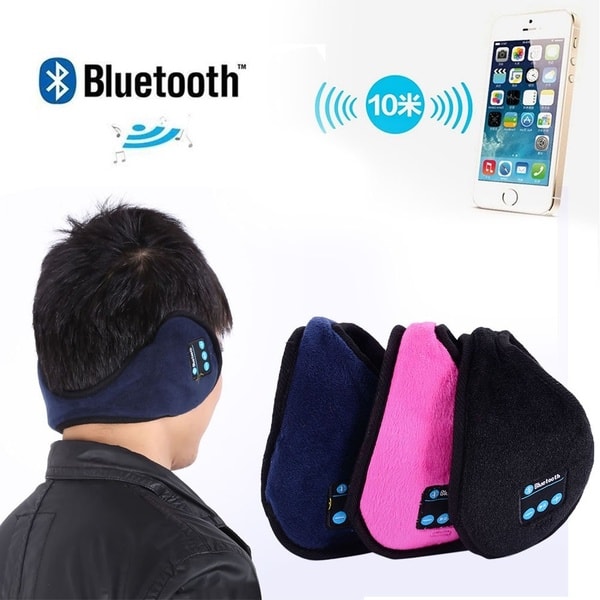 Here is another item on the list that serves two purposes. These Bluetooth earmuffs available from Amazon will keep your ears warm and you can enjoy your favorite music, and they give you hands-free calling when you are active outdoors.
Unisex design makes it good for men and women. One size fits most people even large heads. Bluetooth V5.0 technology for seamless syncing to your favorite wireless devices.
Can connect with devices up to 10 meters 33 feet away. Built-in 240mAh high-performance battery, charge 2 hours provide up to 10 hours playing time.
The best part is these earmuffs cost just a few dollars more than just standard earmuffs.
---
2. Rechargeable Hand Warmer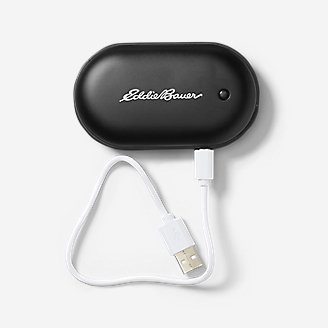 Keeping your hands warm in winter can be a problem. Hands and feet are often the first parts of your body to get cold. Now here is an inexpensive item that can help your hands stay warm.
The Eddie Bauer hand warmer available from Amazon can serve two functions. First, it is a rechargeable hand warmer. Just put it in your pocket and hold on to it and you will have toasty hands in no time. Great to have when you are outdoors in colder weather for long periods of time.
The second function is it also works as a portable mobile device charger allowing you to charge your phone anywhere. Three temperature settings let you adjust the level of heat. It takes three hours to charge and gives you three hours of run time. Keep your hands warm this winter and always have a backup charger on hand with this cool gadget.
If you are more old school then the Zippo hand warmer maybe a better fit for you. The Zippo will not charge your devices but it will keep your hands toasty warm. The Zippo Hand Warmer uses Zippo premium lighter fluid to produce more than ten times the heat as traditional models and lasts for up to 12 hours. 
---
3. Heated Clothing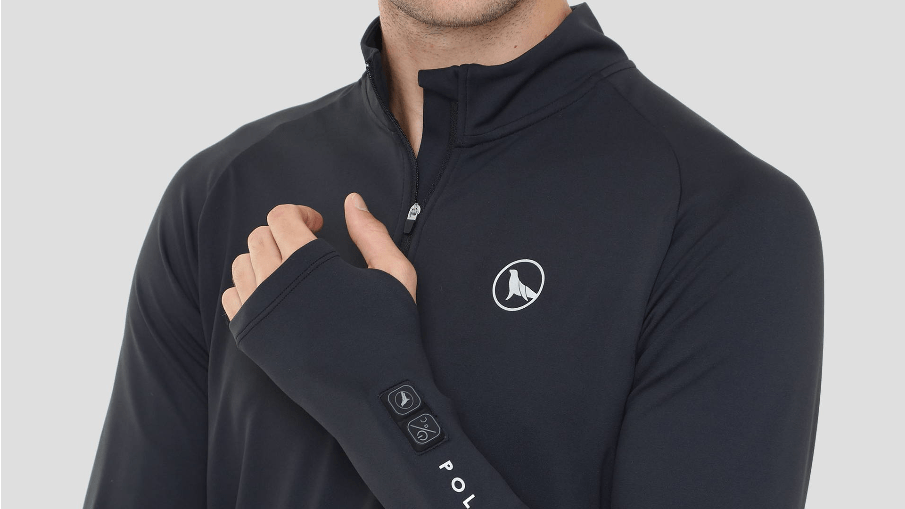 With winter comes snow and cooler weather warm clothing is a must. In some areas, temperatures can fluctuate greatly from a cooler temperature in the morning to hot balmy temperatures in the afternoon.
Recently the in Denver Colorado they had a 64-degree drop in one day. Starting at 83 degrees at 3 pm on a Wednesday afternoon dropping to 19 degrees and snow by Thursday morning at 9 am.
With heated clothing, you have a little extra heat at for fingertip. most heated garments take only seconds to warmup have a few heat settings and will last up to 14 hours on a single charge.
There are a variety of od different heated garments available. Hats, Heated belts, T-shirts, vests, hoodies, and heated parkas. Simple controls and washable. Available for men and women. All available at Amazon.
---
4. Dyson Pure Bladeless Hot and Cool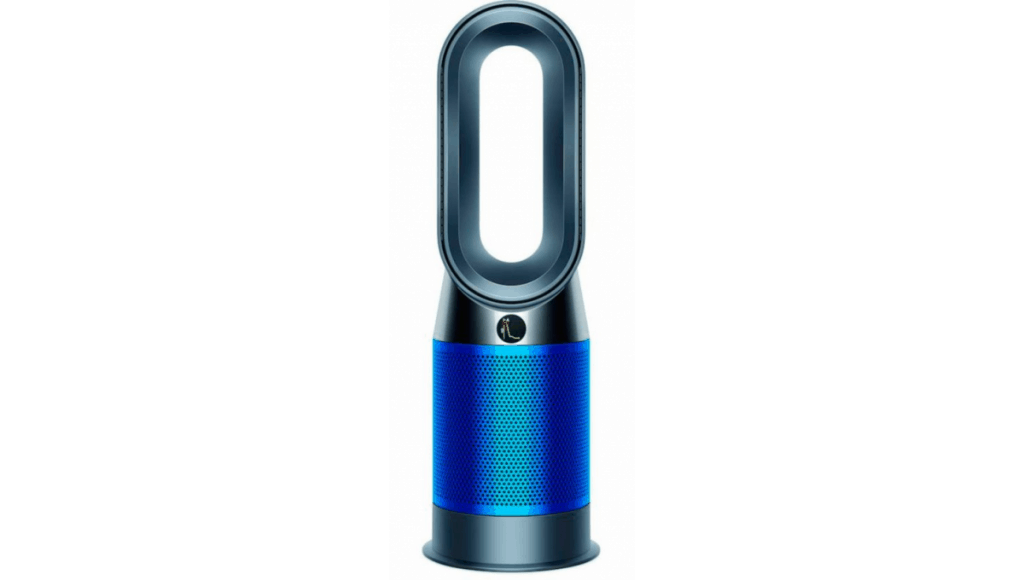 The Dyson company has been making innovative products for the last number of years. The products they make are not only quality built but can be considered a work of art. Dyson Pure Bladeless Hot and Cool is no exception its sleek design will fit in with the most modern home decor.
The Dyson Bladeless Hot and Cool fan have a premium price but it can be used year-round. In the winter for warming and in the summer for cooling. Air Multiplier™ technology projects over 290 liters of purified air per second, to heat or cool you.
The Dyson Bladeless fan also has a sealed HEPA filter captures 99. 97 percent of allergens as small as 0. 3 microns make this an ideal air purifier for allergies, pets, dust, smoke, pollen and mold spores. The bladeless design makes it a very safe choice for households with young children.
Stay warm this winter with the Dyson Pure Bladeless Hot and Cool. Get it from Amazon or order directly from Dyson.
---
5. Heated Car Seat Cushion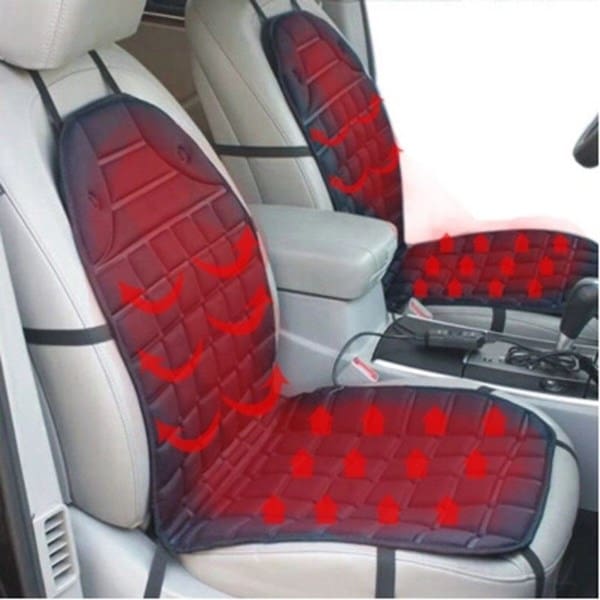 I don't know about you but one of the worst parts of winter is getting into a cold car in the morning. If you live in an area with subzero temperatures sitting on a frozen seat is like sitting on a block of ice. Many newer cars offer heated seat options but many cars do not have heated seats.
This can be remedied with a portable heated Seat Cushion. Some models will provide heat but many for a few dollars more will also provide a massage function and better back support to reduce back pain and tension when driving and traveling long distances.
Get up to 120 Fahrenheit Surface temperature with a 45-minute timer. You can get a basic seat-warmer for under $50 or for a little over $50 you can get heat and massage. They also have car seat cushions that provide heat and cooling. All are available at Amazon.
---
6. Pajamas Warming Pouch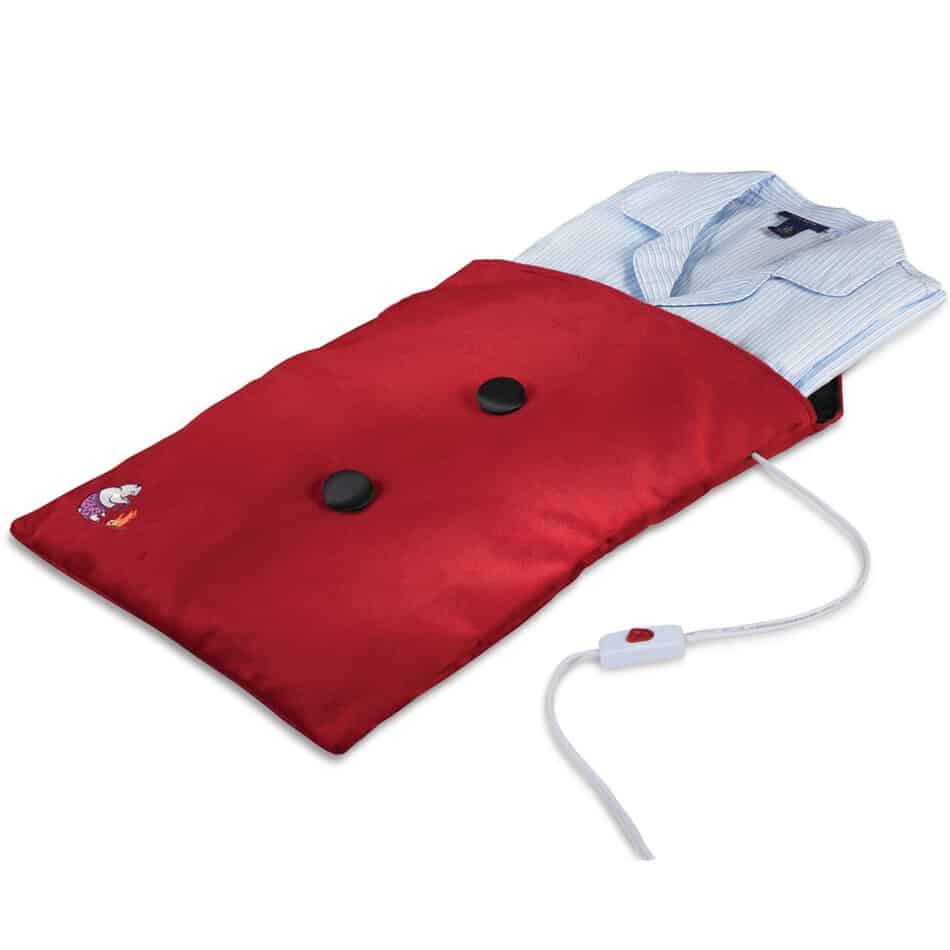 Putting on warm clothing from the dryer is always a treat especally in the wintertime. Here is an item that will give you this every night before you go to bed. Just fold your pajamas and place them inside the pajama warming pouch turn on the device and let them warm up for 10 minutes.
The small compact design makes it easy to take on the road with you so you can have warm pajamas anywhere. The pouch folds to half its size for convenient storage or travel. Getting this for that person that is always cold will certainly be a hit. Available from Hammacher Schlemmer.
---
7. Embra Wave Personal Temperature Device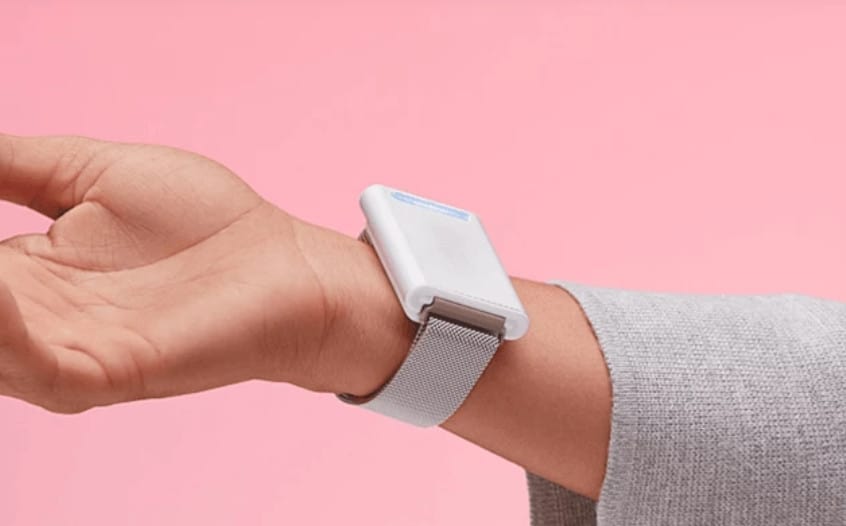 Now, Embra Wave is defiantly a different gadget. A personal temperature control device. The Wave can deliver powerful temperature sensations in a compact, energy-efficient space through a scientific phenomenon known as the Peltier Effect.
The Embra Wave can be controlled with a few touches on the device or for advanced controls connected via Bluetooth to your phone. This device does not only provide heat it also provides cooling so it can be used all year round.
Many positive reviews on how it provides comfort when it is too hot or too cold. Great for outdoor events and for people that are temperature sensitive. This is cutting edge thermal technology that from feedback actually works. Go to the Embr Labs website to learn more.
---
8. Snow Melting Stair Mats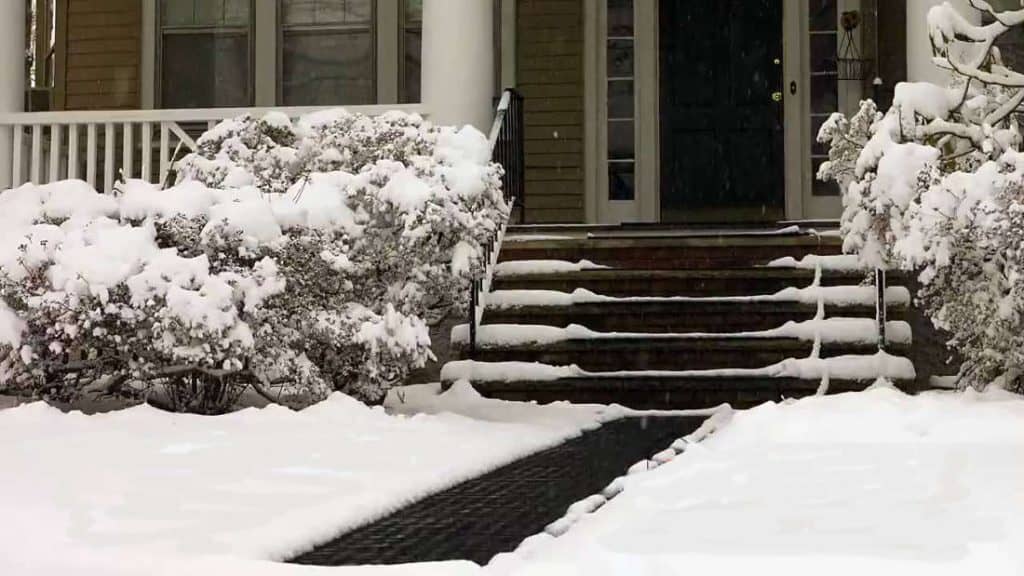 Keeping your front steps clear of snow and safe in the winter can be a challenge in the winter. They now have mats that can be placed on your front walkway and stairs. Installation of underground heating in driveways has now become more common.
Adding warming mats on your stairs will keep your stairs clear of ice and snow. and reduces the chance of slipping and falling greatly. Also using heating mats will allow you to avoid using toxic salt that can corrode and damage concrete over time. See Amazon for the stair melting mats that will work for your home.
---
9. Digitsole Warm Series Insoles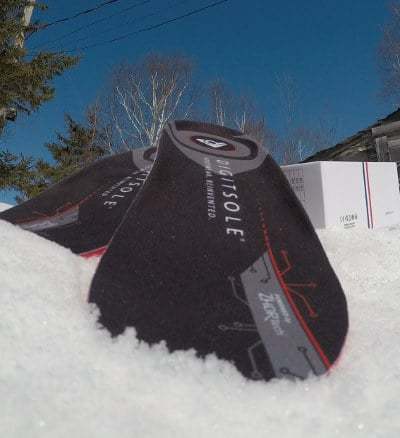 Here is a pair of high tech insoles. Digitsole has been making insoles in the last few years that connect to your smartphone and monitor your activity. They have a few different models to choose from one for Runners one for Cyclists and their newest model that not only monitors your activity but also warms your feet with a temperature you can control with your phone.
Available on Android and iOS, the dedicated application allows you to regulate the temperature in your shoes and track your daily physical activity with a simple click. Never have cold feet again! Be a hero and get her a pair of Digitsole Warm Series insoles. Motivate her workout and keep her feet warm. Available at Amazon
---
10. GreenWorks 2600402 Pro 80V 20-Inch Cordless Snow Thrower,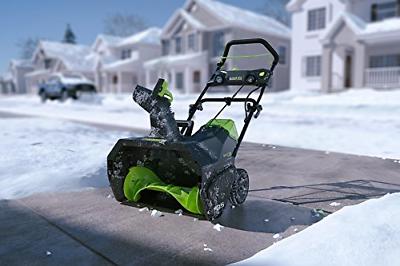 Winter brings snow and unlike rain, you have to shovel snow. A snowblower can make shoveling your drive much easier and faster.
If you live in an area where there is moderate snowfall the GreenWorks 2600402 Pro 80V 20-Inch Cordless Snow Thrower is a great lightweight option that does not require gas. If you have a large amount of snowfall in your area the Greenwoorls Pro maybe a little underpowered.
The GreenWorks Pro has an 80V Li-ion systems deliver greater efficiency with up to 45 minutes of run time with 2.0 Ah battery. Clear your driveway, sidewalks, patios, etc with a 20-in clearing path.
The GreenWorks Pro Snow Thrower is moderately priced compared to many snow blowers priced at under $500. See Amazon's latest pricing.
---
11. Latitude 12 7000 TouchScreen Outdoor Business Tablet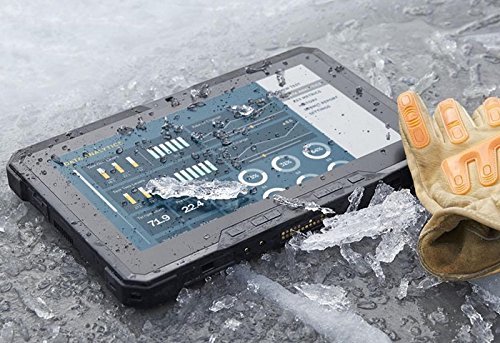 Many people work outdoors year-round. This can be great in the summer but in the winter tables and computers do not work as well. The cold temperature reduces battery life and the wet snow and rain can pose a problem if your device is not waterproof.
Dell has come up with a rugged line of computers and tablets that are specifically designed to be taken out in the snow and cooled. The Latitude 12 7000 TouchScreen Outdoor Business Tablet features Anti-vibration, Cold-resistant, Dust-resistant, Hot-swappable battery, Thermal protection, Water-resistant.
The Latitude 12 7000 has available optional dual hot-swap batteries so you never have to shut down apps while changing out a battery. Tested for extreme conditions. Protection has been applied to the inside of the device to help keep the tablet safe from water, rain.
If you need a tablet or computer for outdoor use in extreme conditions the device the  Latitude 12 7000 TouchScreen Outdoor Business Tablet available at Amazon is a great choice.
---
12. BioLite FirePit Outdoor Smokeless Fire Pit and Grill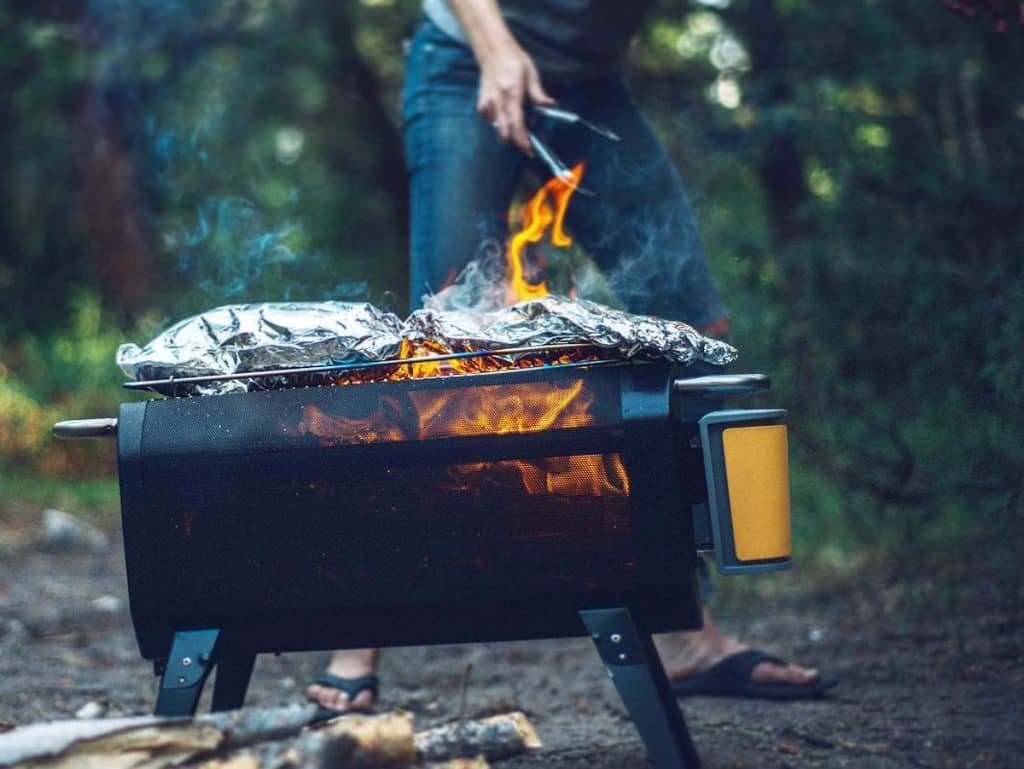 Not only can you cook your food with this fire pit, but it also produces electricity that can be stored in the onboard 10,400 mAh rechargeable battery power pack with USB outputs to charge your smart devices. This gives you the ability to charge your electronic devices anywhere.
The BioLite FirePit Outdoor Smokeless Fire Pit and Grill are great for summer but you can also bring it along in winter when ice fishing or doing other outdoor activities.
The BioLite FirePit a smokeless wood-burning FirePit that can go from spark-to-fire in less than 30 seconds. You can use charcoal or wood. BioLite FirePit creates hyper-efficient flames with patented airflow technology.
Folding legs makes the BioLite FirePit very portability. The BioLite FirePit is available at Amazon or you can buy it directly from BioLite.