As Smart TVs get more intelligent and our Apple technology becomes more advanced, the need for Smart TVs to be Airplay compatible is now a requirement for most even before purchase. 
Airplay is a service that will allow you to tie all of your Apple devices together. For example, your iPhone, iPad or iMac can all be connected through one wireless connection letting you broadcast your chosen content throughout your home by means of a compatible TV. 
Airplay allows you to access a bunch of different features, from:
Connect your Netflix show from your iPhone to your TV, and then use your phone to control the playback. 

You can show any photos or videos you may have from your phone straight to your TV and then use your phone to control the way people see your pictures and stop and start your videos. 

Playing music, you can broadcast your favourite tunes through your TV and with the newest Airplay 2, you can synchronise it with speakers in and around your home. 
How To Check Whether Your Smart TV is Airplay Compatible Before Purchasing
Depending on how old your Smart TV is will determine the likelihood of having Airplay capabilities, and so when looking for a Smart TV that has Airplay, you should make sure that you can access it. You can do this by looking out for the Airplay Button: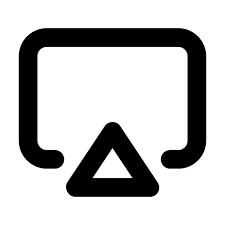 When checking if your Smart TV is compatible with the Airplay option, you need to find this icon above. This should show up somewhere in the corners of your screen. For example, on YouTube, it comes up on the lower right-hand corner of the video screen, and then it should give you the option to Airplay it from your chosen device to your Smart TV.


Also, before purchasing your new Smart TV, you can see if the TV you are looking to buy can support AirServer. AirServer is an app you can download that will mirror whatever you want on your IOS device onto your TV screen. Other mirroring apps are also available that can do a very similar thing. 

You can also check your chosen TV settings to see if Airplay is an available setting, and you can also check if it is switched on in the first place. By accessing the Airplay or HomeKit settings, you will then be able to control whether your Airplay is on or off. 
It is important to check that your Smart TV is compatible with Airplay if that is the desired feature you are looking for because, let's be honest, Smart TVs can be expensive. So if you are treating yourself to a brand new TV with all the bells and whistles you want, you have to make sure that Airplay is available to you before purchasing; otherwise, you will be very disappointed when the TV arrives in your home.
Can You Add Airplay to a TV After You've Bought it? 
You can access or add Airplay to your Smart TV if your TV supports it. If your Smart TV doesn't support Airplay, there are other third-party apps you can use that will allow you to use similar means to broadcast your content from your Apple Devices to your Smart TV.
To make sure you can add or use Airplay after you've purchased your new Smart TV, you need to:
Check that your Smart TV is connected correctly to the internet before trying to access or use Airplay. Otherwise, Airplay will not be available. 

Then depending on what kind of model your Smart TV is, you might have to update your TV with a software upgrade that will then add Airplay to your TV after purchase. 

It's also helpful to point out that depending on your Apple Device, the operation will vary depending on the OS version.
After adding Airplay or equivalent to your Smart TV, here is how to connect your Apple Device to your Smart TV successfully:
Make sure your Apple device is connected to the same network as your TV.
The following steps depend on the type of content you want to display on your TV:
Video: Start your playback on the Apple device, then choose the Airplay Video icon. 

Photos: Display your image on your Apple device and then tap the Share icon, 

Music: Start your playback on the Apple device, then choose the Airplay Audio icon. 

Entire mobile screen: Open the Control Centre on your apple device and select the Mirroring option.   
Fixing Airplay Problems – Common Issues & Solutions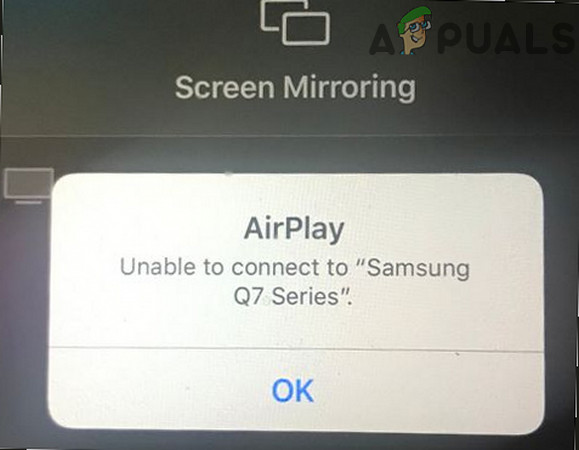 When you have successfully added Airplay to your Smart TV, you might want to jump for joy, but what if you find out it's not working correctly. What possibly could be the issue now?
Make sure to check that your Apple Device and Airplay are both connected to the same WIFI connection; otherwise, it won't work correctly. 

Double-check that your Airplay is turned on on your Apple Devices and Smart TV.

Try turning your Bluetooth on and off again on your IOS device, as it could be your Bluetooth connection that has failed. 

The same goes for your WIFI connection too. Turn that on and off just to reset it and see if that was the problem. 

Check to see if your WIFI router software is up to date because if it isn't, it may not have the correct capabilities downloaded to allow you to access Airplay properly. 

Make sure that you only have one device trying to use Airplay, as multiple devices trying to connect won't work and will cause you issues. 

Restart your Airplay device or Smart TV, as disconnecting the power could help reset your problems with Airplay. 

Turn off any restrictions that may have automatically been set up on your Apple Device, which can stop your device from connecting to Airplay.
Many Smart TVs are on the market that is compatible with Airplay that will give you that Apple TV experience without spending loads of money on getting an actual Apple TV. Here are some of our Smart TV suggestions with Airplay capabilities, so you don't have to scour the internet to find them yourself!
List Of Airplay Compatible Smart TVs Available as of May 2022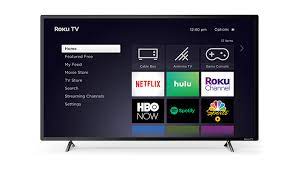 Roku Smart TVs with Airplay & Airplay 2 Capabilities: 
Roku 4K TV A000X

Roku TV 7000X, C000X, 8000X

Roku Express 3900, 3930

Roku Express + 3910, 3931

Roku 2 4210, 4205

Roku 3 4200, 4230

Roku HD 3932X

Roku Ultra 4640X, 4660X, 4661X, 4670X

Roku Ultra LT 4662X
More here: https://www.roku.com/en-gb/products/roku-tv 
LG Smart TVs with Airplay and Airplay 2 Capabilities: 
LG OLED – RX, ZX, WX, GX, CX, BX series

LG OLED – R9, Z9, W9, E9, C9, B9 series 

LG OLED – B8, C8, G8, E8 Series 

LG NanoCell – Nano 99, 97, 95, 90, 85, 80 series 

LG NanoCell – SM99, SM95, SM90, SM86, SM81 series 

LG UHD TV – UN85, UN73, UN71, UN70, UN69 series 

LG UHD TV – UM80, UM75, UM73, UM71, UM69 series 

LG SuperUHD SK 9, 8 series 

LG UHD UK 62 series or above, UK 7 series 
More here: https://www.lg.com/us/tvs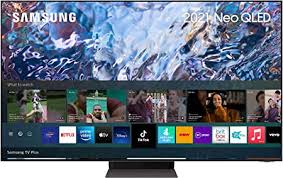 Samsung Smart TVs with Airplay and Airplay 2 Capabilities: 
Samsung QLED 8K Q9, Q8 Series 

Samsung QLED 4K Q9, Q8, Q7, Qx Series 

Samsung UHD 8, 7, 6 Series 

Samsung FHD / HD 5.4 Series

Samsung Serif Series

Samsung The Frame Series

Samsung The Sero Series

Samsung FHD / HD 4, 5 Series 

Samsung UHD 6, 7, 8 Series 

Samsung QLED 4K Q6, Q7, Q8, Q9 Series

Samsung QLED 8K Q9 Series 

Samsung The Frame Series 

Samsung Serif Series 
More here: https://www.samsung.com/us/tvs/smart-tv/airplay-apple-tv-app/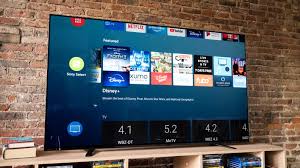 Sony Smart TVs with Airplay and Airplay 2 Capabilities: 
Sony A8H series 

Sony A9F series 

Sony A9G series 

Sony A9S series 

Sony X85G series 

Sony X95G series 

Sony X80H series 

Sony X85H series 

Sony X90H series 

Sony X95H series 

Sony X80J series 

Sony X85J series 

Sony X90J series 

Sony X91J series

Sony X95J series

Sony Z9F series 

Sony Z9G series 

Sony Z8H series 

Sony Z9J series 
More here: https://www.sony.co.uk/electronics/tv/t/televisions 
Final Thoughts 
The world of Smart TVs and Airplay compatibility is forever growing, and these Smart TVs are just some of the best on offer at the moment, but come next year, there will probably be hundreds more amazing Smart TVs that are budget-friendly that are able to provide you with the Airplay capabilities you are looking for. 
So if you are looking for a way to show all of your friends your adventure to America or watch that film you can't stop talking about through your Apple devices on your big screen, then hopefully, this guide has given you some insight into how to not only do that successfully. We also hope you've found it helpful to discover which TV is the next best Smart TV with Airplay integrated for you and your home.
If you liked this guide then you might also like: