Spotify is among the top and most famous audio streaming services available today. It is compatible with most hardware and software, including Mac, Windows, and mobile devices like iPhone, iPad, and Android. During the initial quarter of this year, it had 422 million regular members. 
However, some users have claimed that the Spotify app has logged them out. While this is a problematic issue, it is common to run into it, particularly if your account is connected to different devices. This article will describe the most frequent causes of Spotify logging out on your system and how to resolve them.
Why Did Spotify Log Me Out?
You might be wondering why this keeps happening to you. However, as previously stated, signing out of the app without notification is a common problem many users face occasionally.
It could be due to various factors, including an unreliable connection to the internet, incorrect login details, enabled two-factor verification, or cookies/data collected by Spotify.
Here are alternative explanations for why Spotify may have signed you out.
Too Many Systems Using the Same Login Details
Sharing your login information on different systems may result in Spotify suddenly logging you out. This would be due to excessive activity on a single account, which might overload the system and force individuals to log out for security purposes. 
Spotify enables a maximum of three active users to use the same usernames and passwords simultaneously. Because whenever more than this amount is used, the earlier devices will be deactivated.
Spotify Server Problems
Frequent logging-out issues could be due to a problem with the Spotify web server or systems in general, resulting in your account being automatically logged out. 
If this occurs, it is critical to look into any possible problems on your side of things, for example, an unsteady internet connection or old software. If everything is okay on your end, the issue is likely due to Spotify servers or another component of the site's existing infrastructure.
Spotify Membership is Set to Expire
The most common explanation is whether your paid subscription has expired and you must pay again to gain access. Please note when your membership finishes, ensuring you reactivate it on time and prevent disruptions.
If you've found that your membership has expired or been cancelled, update your payment details on your account settings. This will help to reactivate it. This is typically fast and simple online with a credit/debit card or PayPal account.
How to Fix Spotify Logging You Out?
Now that you've identified the various causes of why your account might be logged out, you can move on to the fixes provided below. 
Review each one individually to determine which works for your Spotify account.
Password Replacement for Spotify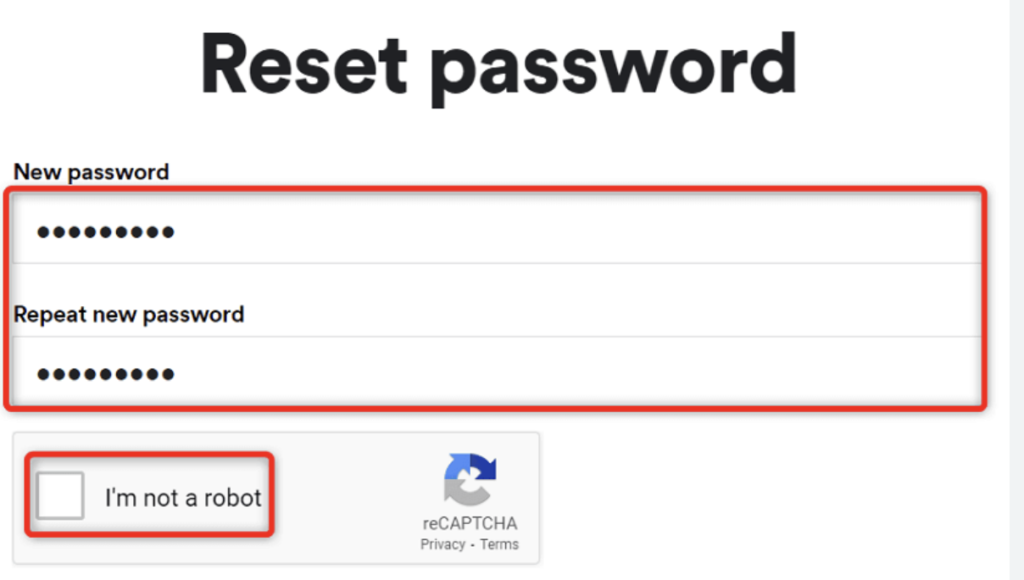 Changing your password can help with the problem of Spotify logging you out at irregular intervals. This will also assist in increasing the security of your account. To change your password, follow these steps:
Enter your email address or username on the reset password screen before clicking SEND.

Search your inbox for an email that has the topic "Reset your password," then click the link inside the email.

Insert your new password and select the SET NEW PASSWORD button.
Update the Spotify Application to the Most Recent Version
One swift fix to avoid Spotify signing you off is to update the Spotify app on your smartphone or desktop. All those updates may contain essential software patches that result in your account becoming logged out randomly. Upgrading your Spotify account may differ depending on the technology you're using.

For Windows:
Get the newest version of Spotify up on the official site. 

Then, select Win + I to access Windows Settings.

Choose Apps and Features and look for Spotify software.

Uninstall should then be selected. After that, run the available Spotify installer to install the most recent Spotify.

Once loaded, access your account online to see if the problem persists.
For Mac:
Download the most recent Spotify software for Mac.

Locate the Spotify programme on the Finder and drag it to the Trash to uninstall.

Install Spotify by running the Spotify launcher.

After you've loaded it, check your Spotify account to see if you're still locked out.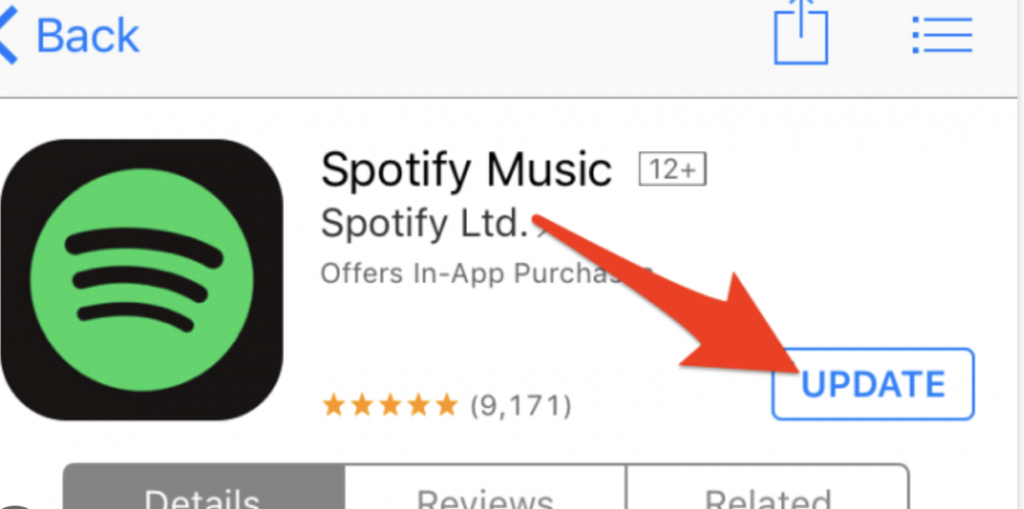 For Android users:
Search for the Spotify application in the Google Play Store.

Click the Update option.

After it has finished updating, enter your details into the Spotify account and see if the problem still exists.
For iOS:
Look for the App Store and search for the Spotify application

Choose the Refresh option.

After installing the update, open Spotify and sign in to your account.

Try to see if the log-out problem continues.
Log Out of All Connected Devices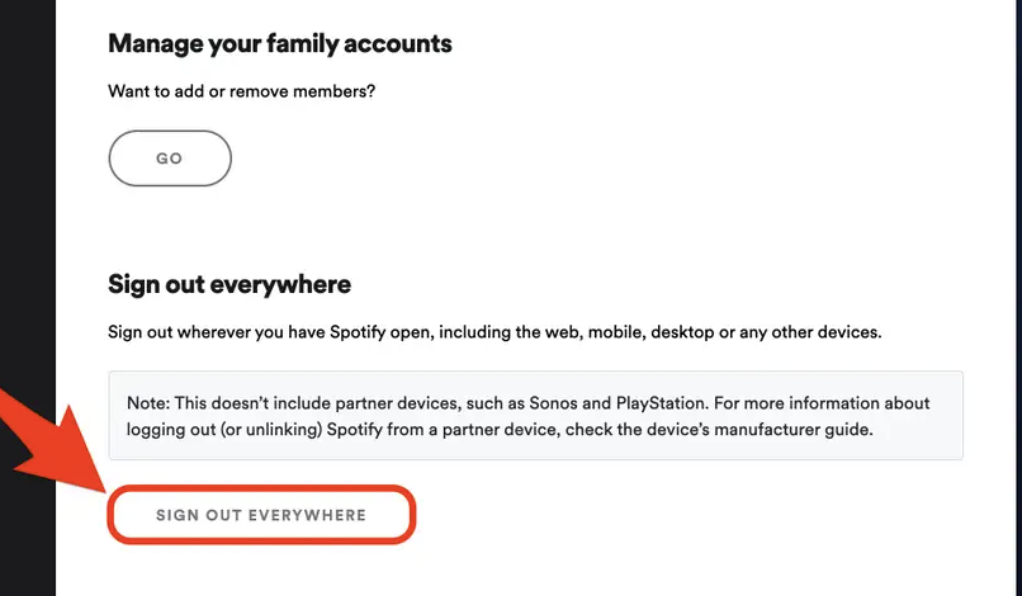 Logging off of all connected gadgets can assist in fixing the issue of Spotify logging you out at random. Like other popular applications, Spotify allows you to sign out of your profile from all linked platforms and devices. To achieve this:
Navigate to Spotify's official page in your browser.

Log in to your account and click on the Account Overview section, which is located on the left side of the page.

Select Sign Out Everywhere, and after which, press OK to finalise.

Return to your account using your primary device to see if you can log in effectively.
Clearing Cache on Spotify
Deleting Spotify's cache will free up space, make the app operate more smoothly, and prevent Spotify from logging you out randomly.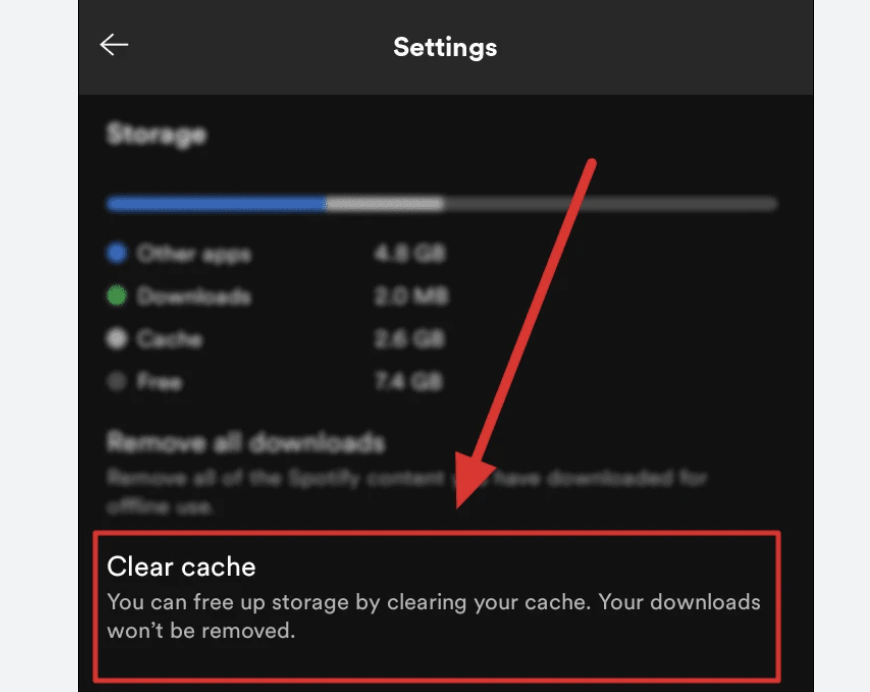 To delete the Spotify cache on an iOS device, follow these steps:
Start the Spotify programme.

Go to "Settings," then "Storage," and finally ", Delete Cookies."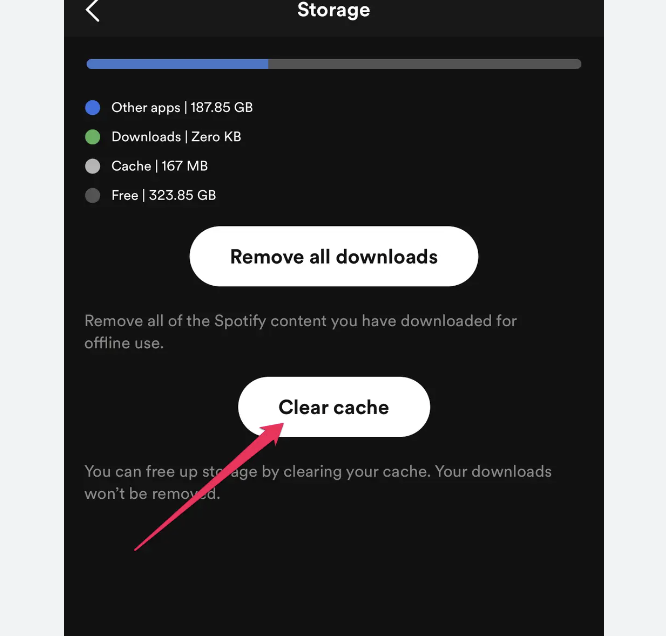 To remove Spotify cache on Android, follow these steps:
Go to "Preferences."

Select "Storage," followed by "Delete cookies."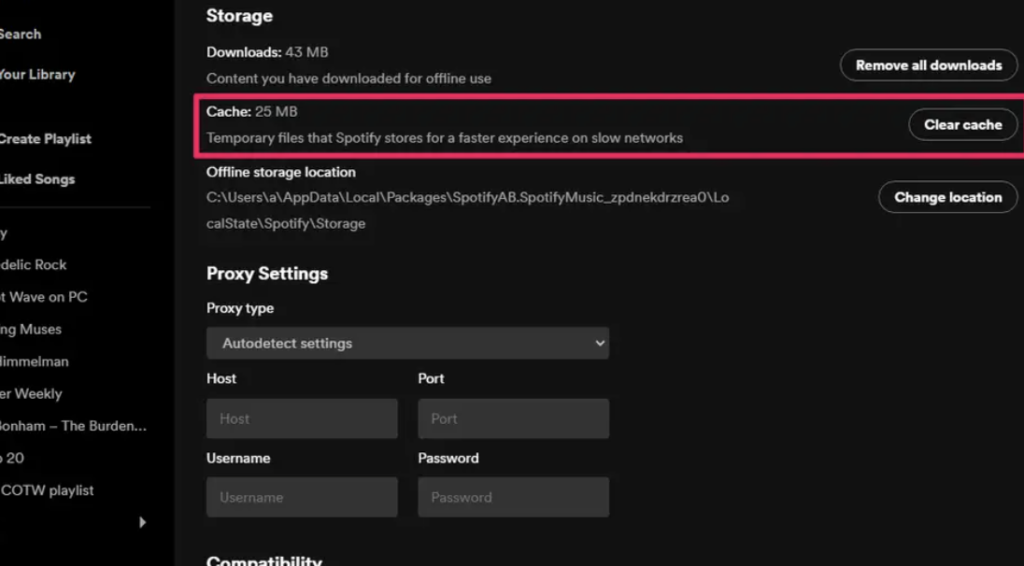 And here's how to use the desktop programme to clear the cache:
Launch the Spotify PC application.

Go to "Settings" and then "Show Advanced Options."

Under "Offline storage place," take note of the folder name.

Navigate to the folder and remove its contents.
Still Unable to Access Spotify?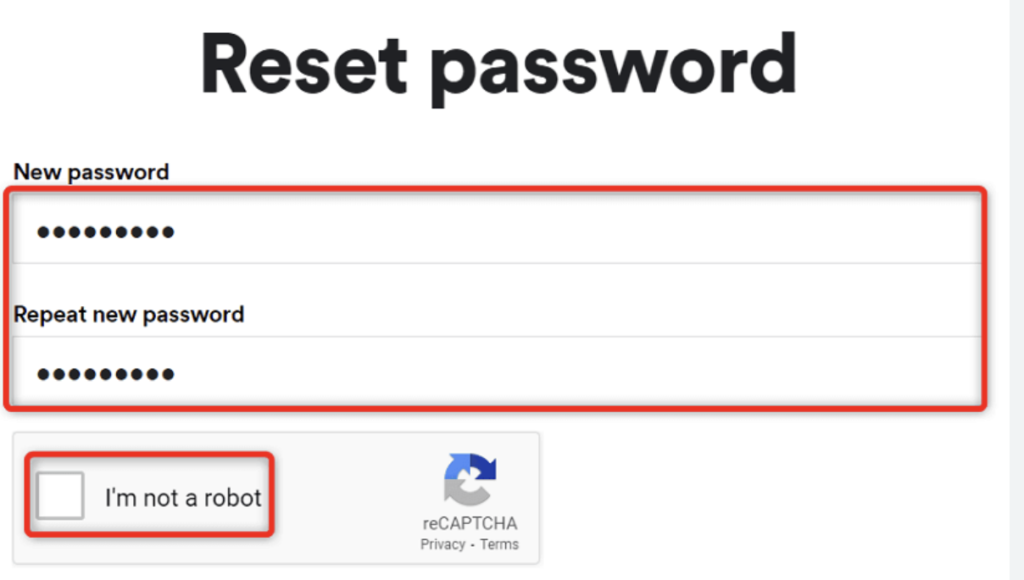 If the problem with Spotify persists, the easiest thing to do is to follow the Spotify Status Twitter profile. This will enable you to see if it's down for everyone else as well as you and get an idea of when the problem might be resolved.
You can also check the Spotify Cares Twitter or contact a Spotify employee via their contact page. If Spotify is offline, the only choice would be to wait until it is restored.