In the most basic terms, "buffering" is when the device you use pauses in the middle of a programme or action. The overall system will pause the task you are trying to complete until enough data has been downloaded. 
Buffering may be frustrating, but it will help you stream more fluidly. This temporary lag or buffering is most noticeable when starting a video. Still, trying to open new website pages, download music, or use various apps on your Smart TV or smartphone can also appear. 
The dreaded rainbow wheel of death, the never-ending loading loop and the hourglass are worldwide known symbols for buffering.
Why Does Your Smart TV Keep Buffering? 
The leading cause of Smart TV buffering is basically that the data you're attempting to watch isn't really being downloaded efficiently enough, and the movie you're watching is ultimately waiting for the next segment of the film to be loaded for it to 'keep up'. This buffering could be related to several reasons, including:
Your internet link is slow or unstable

Your media provider is inundated with updates.

There is an issue with your WiFi connection.

The video encoder's link towards the server may have been disrupted.

Your web browser needs to be updated.
How Can You Improve Your Smart TV Buffering Problem? 
Fixing your Smart TV can be difficult if you are unfamiliar with the software that surrounds it. The performance of your Smart TV also can vary based on your internet access.
TV buffering, playback issues, and other issues are common complaints from Smart TV users. Luckily, you can resolve these issues by following a few easy fixes.
To solve your buffering issues while trying to watch programs on your Smart TV, check out these tips:
1. View in a Lower Resolution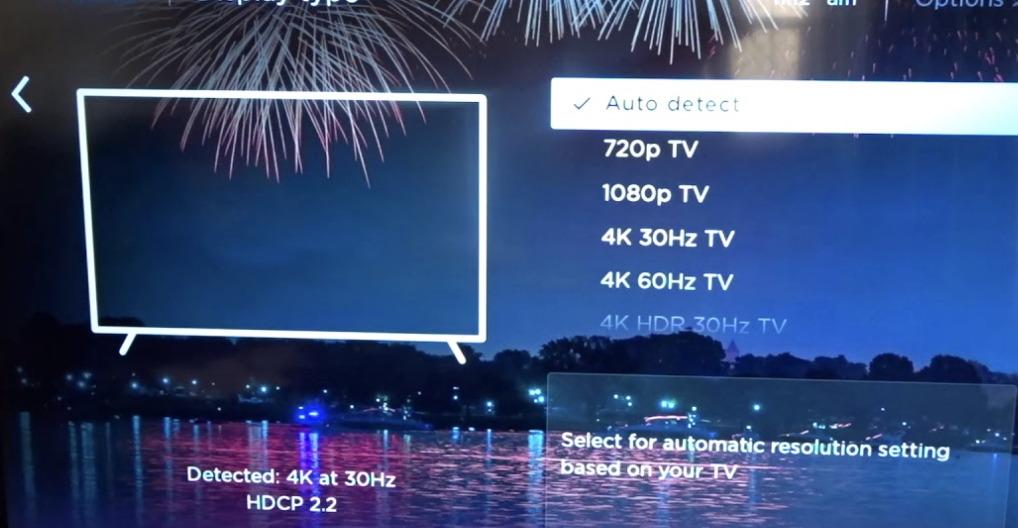 Because streaming TV in high definition uses a lot of bandwidth, you could switch to standard-definition video quality, which requires a lower bandwidth to watch. 
For example, if you are experiencing buffering problems when trying to watch a 1080p video on YouTube, you can switch to a lower resolution instead, such as 480p.
If you'd like to continue streaming at a greater resolution, you can pause the material you're going to watch for a few minutes. Pausing allows the video to buffer for an extended period and broadcast without interruption when you restart watching. You won't have to keep staring at the buffering wheel this way.
2. Inspect Your Internet Connection
The first thing you should verify when attempting to resolve the buffering problem on your Smart TV is your internet access if something is faulty with the connection to the internet.  You must confirm that the Wi-Fi router is working to resolve this issue.
Rebooting your wireless modem or reinstalling your internet router will ensure it refreshes and continues to work at an optimum level. 
After resetting your internet connection, reconnect it. Then turn on your Smart TV to determine whether this has resolved the buffering issue.
3. Disconnect Unused Devices
There may be dozens of devices currently linked to your network using up valuable bandwidth that could be causing the constant buffering on your Smart TV.
For example, your phones, computers, consoles, Smartwatches, Sky boxes, and refrigerators/freezers. 
To utilise your bandwidth, start by unplugging gadgets that aren't in use. If that fails, you can use the widely known trick of turning the network back on and off. A reboot such as this will resolve every issue, network conflict, or buffering problem.
4. Maintain Smart TV Program Updates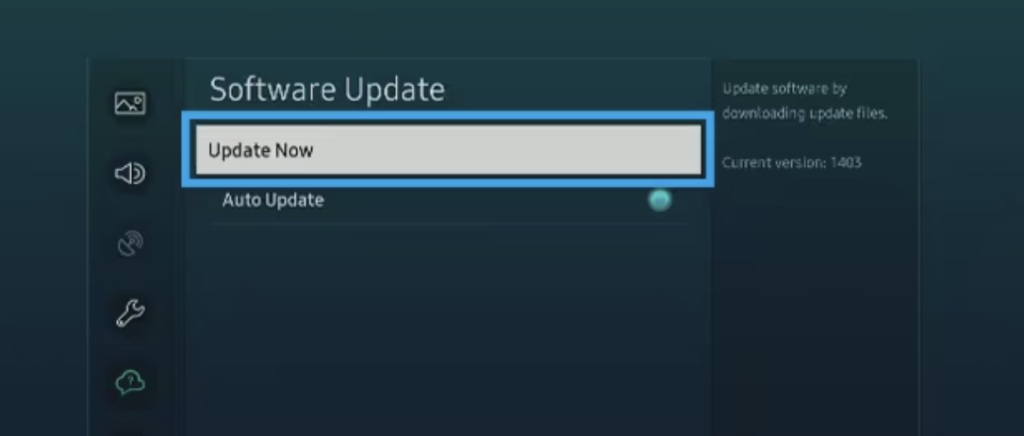 Make sure your smart TV gets regular software updates by making sure they are enabled. Updates increase the functionality and capabilities of your smart TV.
Software updates are frequently used to fix bugs and settle buffering issues. The software on your Smart TV needs to be updated periodically to help keep your TV healthy and effective! 
5. Stop Using Bandwidth-Intensive Apps.
There might be other apps operating quietly in the background. Depending on the application, they might download or update, eventually resulting in a buffering image.
You can pause the background application as you're streaming and resume it later. Nowadays, many Smart TVs include an Open Recent Apps option that allows you to see and stop all apps operating in the background. 
6. Change to Ethernet
You can switch to the Ethernet by switching the wireless router associated with your TV. To move the router nearer to the Smart TV, add an Ethernet cable and link your router to your TV directly.
Routers may not function properly over WiFi but work perfectly over a direct connection, which can solve your buffering problem. 
7. Check Your Internet Connection Speed
Using speed test websites can be helpful to determine whether your Internet connection is working adequately. You should contact your Internet Service Provider if you are not receiving the contracted bandwidth. You should sign up for a higher bandwidth package if your home network has many users.
You can also use a WiFi repeater or range extender. If your smart TV has an ethernet port, connecting to it can avoid buffering. It is an excellent alternative because it offers a reliable connection to the internet with no disruptions.
8. Examine Your Mobile Hotspot
If all other functionality is flawless, there may be an issue also with the firewall or a conflicting port link on the router.
Your mobile hotspot can link to your smart TV's WiFi as a potential next step. This hotspot could be all you need to sort out what's causing the buffering on your Smart TV.
Conclusion
There may be a problem with the streaming service provider's servers if you still need help determining what is making your Smart TV buffer.
Contact and reach out to them and request that they investigate the situation further.