AirPods represent some of the top TWS earbuds offered, particularly if you're an Apple fan. They connect directly to other Apple products and provide a nearly unbeatable experience.
Nevertheless, AirPods, like many electronic goods, are not exempt from flaws and encounter them occasionally. One of these flaws is when the AirPods stop charging entirely.
This article will discuss solutions to your Airpod charging woes and get you one step closer to listening to your favourite podcast in peace! 
Why Have Your AirPods Stopped Charging?
There may be multiple explanations for your AirPods not charging.
You might have dirty contacts preventing the AirPods from connecting to the charging case, or something might stop your case's charging port from working, indicating that this is the issue, or there could be a software problem. 
This article will discuss solutions to your Airpods not charging woes and get you one step closer to listening to your favourite podcast in peace! 
8 Ways to Fix Your AirPods Not Charging 
Listed below are all the possible solutions to fix charging issues with AirPods. 
Try these solutions in the order they are listed to rule out the underlying problems preventing your AirPods from charging individually.
These fixes will work for all AirPods models, ranging from AirPods 1 to AirPods Pro.
1. Consider your connections.
Sometimes when your AirPods case isn't charging, the most likely reason is something interfering with the charging connection. 
This interference could be because the charging cable needs to be fully inserted even when using a wired charging method. The cord could be damaged, or the case needs to connect better with the wireless charging base if charging wirelessly.
Remove the cable and reinsert it to determine if the charging indicator activates. If that doesn't work, try an alternative cable. Alternatively, attempt a wired charging setup if you've been charging wirelessly.
2. Charge Them Overnight 
Sometimes in rare instances, when the earbuds are entirely depleted, charging them takes a while longer than usually anticipated. In reality, they will only begin charging correctly for a few hours in some circumstances.
Charge the AirPods overnight by plugging them into a cable charging outlet. Then recheck the next day to see if they've eventually started usually charging again. 
3. Clean the Metal Cover on the AirPods
The charging contact areas are the metal at the end of both AirPods. Dirt embeds itself on the metal cap's surface, prohibiting your AirPods from charging. Effectively resolving this issue will also stop your airpods from dying so quickly, even if they are charging as normal (or, at least, seemingly charging as normal). 
Take both AirPods from their case and use a lint-free dusting cloth to clean the metal caps. If your AirPods are still not charging after reinserting them in the case, sanitise the actual charging case and try the charging process again.
4. Inspect Your Charging Devices
Knockoffs or subpar charging attachments may not charge your AirPods or, worse, may harm them. Only use charging devices that come with your AirPods or go to an authorised Apple store to buy Apple-certified accessories.
If you detect any break or damage on the outside of your power cord or lightning cable, replace it. But if your AirPods enable wireless charging, consider charging them on a supported charging mat instead. 
5. Cleaning the Airpods Case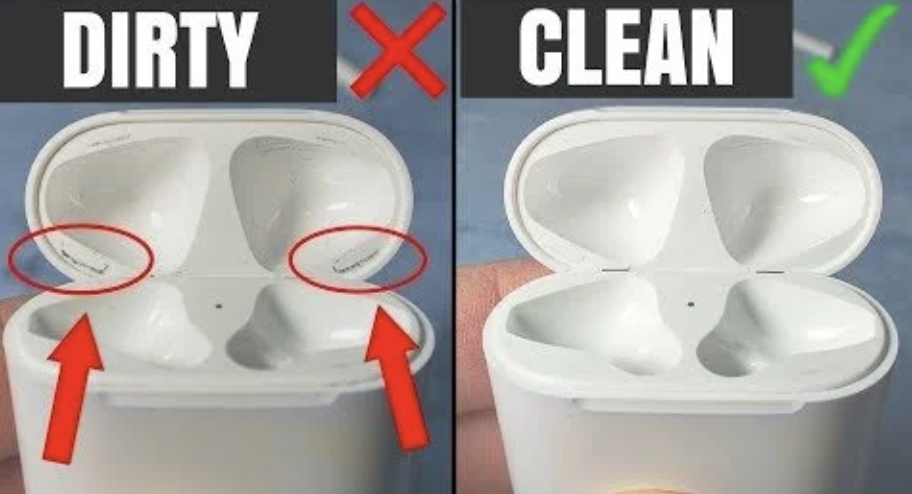 If there is a buildup of bacteria in the charging port and the wells where AirPods rest, they will not charge. Power transmission from the electrical outlet to the charging case and from the charging point to the AirPods can be obstructed by filth, dirt, lint, and dust.
To thoroughly sanitise your AirPods Case, we recommend using the following:
A Periodontal brush

–  for cleaning the AirPods wells in the charging container. This brush will eliminate any unwanted particles that have become trapped on the charging case's metal connectors.

Use a dampened towel in freshwater – very effective for cleaning, but to get a pristine result, dry with a gentle, dry, lint-free cloth to finish.
To clean the charging port, use an anti-static brush or a soft-bristled toothbrush – Clean the ports carefully so that the metal connectors are not damaged.
6. A Software/Firmware Update is Needed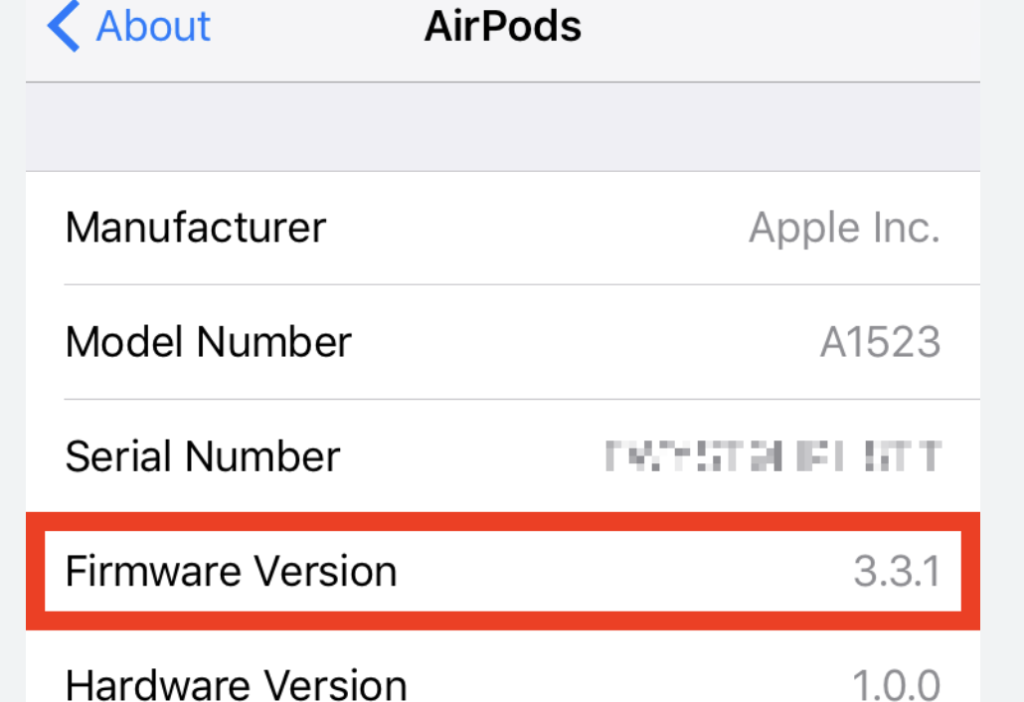 If the problem isn't with the USB link or charger but your charging port connectors appearing clean, it might indicate a software issue. 
A software issue can happen if you last paired your AirPods to your iPhone, iPad, or another device a while ago. Fortunately,  updating the firmware is as easy as resolving the charging issues. Here's how to go about it:
Close the charging container and replace the AirPods inside. Attach it to an external power supply next. 
Then, place the AirPods case next to the enabled device (iPhone, iPad, among others.) to give any neglected updates a chance to download.
7. Factory Reset Your Airpods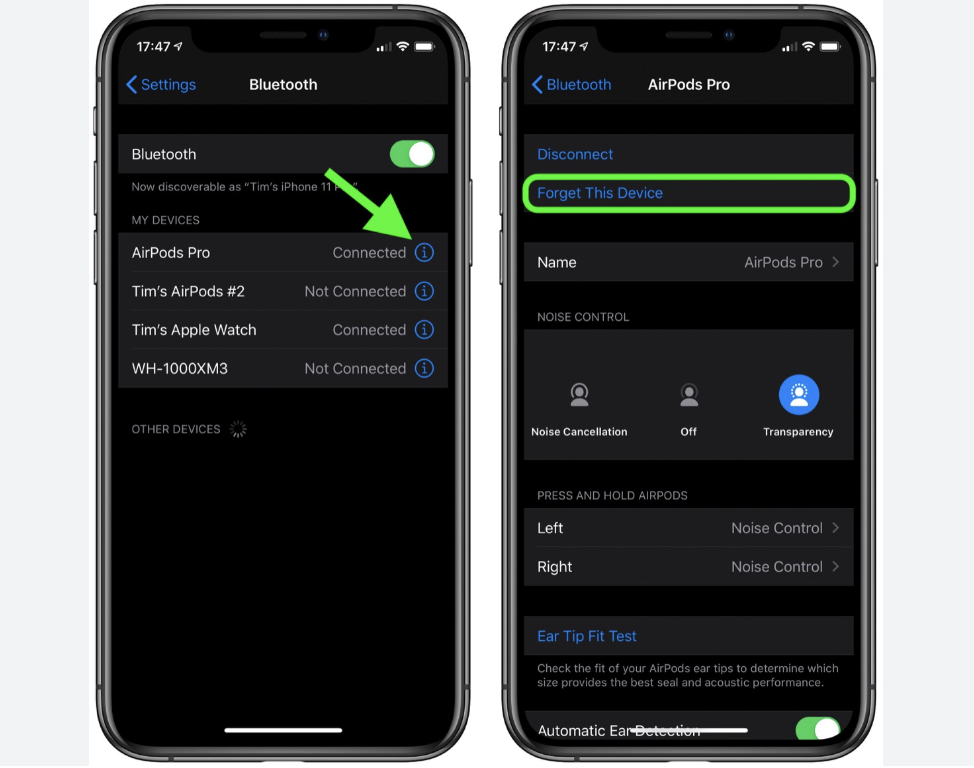 If you've tried everything else and your AirPods still won't charge, you may need to conduct a factory reset.
Re-pairing your AirPods would therefore delete all previously saved settings, so you only want to use this technique if all other methods have failed. Here's how to remove the AirPods:
Check that the case is holding your AirPods.

After opening the Settings app, select Bluetooth.

Find your AirPods in the list of connected devices, then select the I button to the right.

Once you're ready to use your AirPods again, open the container next to your iPhone.

A pop-up will show on your iPhone requesting you to sync your newly wiped AirPods.
8. Make a trip to the Apple Store/Repair Facility.
If none of the recommendations above address the problem of your AirPods not charging, take them to an authorised Apple Service Store closest to you and have them diagnosed. 
You will receive free repair assistance if you qualify for an Apple Care+ plan or your AirPods remain covered by Apple's one-year limited warranty. If a manufacturing defect caused the charging problem, Apple would likely replace your AirPods.
Conclusion
Remember, you don't want to be spending out on brand-new Airpods. So maintenance is vital to keeping them working and the charging staying stable. You can do this by ensuring the following: 
After using the AirPods, try to place them back in their case.

Clean up the AirPods' tips.

Invest in a charging cable.

The firmware on your AirPods should be constantly updated.