Kodi is a great free multiplatform media player that allows you to watch free films and TV. If you are thinking of cutting your TV cable and joining an online streaming community, then you will never regret your decision once you learn about Kodi. In this Beginner's Guide To Using Kodi TV, we will discuss everything you need to know about Kodi before cutting your cable and why cutting your TV cable in favor of Kodi is an awesome decision.
In this Beginner's Guide To Using Kodi TV we will look at:
What is Kodi
Add-ons and Plugins
What can Kodi do for me?
How do I get it?
How to install on Kodi on Roku?
How to use Kodi?
Is it legal?
Pre-setup Boxes
Some Tips and Tricks when using Kodi
What is Kodi?
In the simplest terms possible, Kodi is open-source software that allows you to play film, TV shows, movies, view photos and much more on various devices for free. The software is specifically designed for home entertainment. Normally, you will need to install Kodi on supported media player devices and set up some configurations to locate various video and audio sources.
You also get to access massive content over the internet using a variety of "add-ons" developed by industrious members of the Kodi community. This is to say that add-ons do not come with any official version of Kodi. Whether you need to access your personal library or any other resource using user-created add-ons, Kodi brings and organizes all these sources in one media for you to access and enjoy.
Although Kodi was originally designed for Microsoft Xbox and named Xbox Media Center (XBMC), the media player has continually evolved thanks to its innovative community. The software is currently owned by XBNC foundation, which is a non-profit organization.
The software is constantly upgraded and modified by more than 500 software developers and over 200 translators. This means you can customize your copy by installing add-ons and builds, which is totally free as well. And as earlier mentioned, Kodi can work on anything from your computer, TV, Smartphone and is supported by numerous OS platforms including Linux, OSX, iOS, Windows, and Android.
Beginner's Guide To Using Kodi TV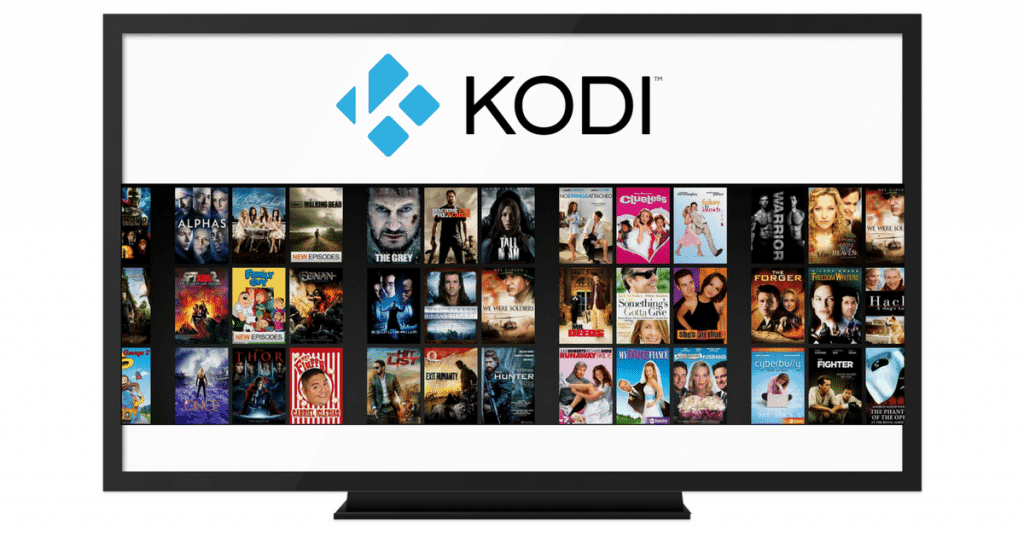 Add-ons and Plugins
One of the main reasons Kodi has quickly grown in popularity is that you can use it to view copyrighted content such as movies, TV shows, live sports and films for free. Kodi doesn't offer any add-ons or content itself, but its growing community has created a wide range of add-ons that provide links directly to the content you want. The best part is that all these plugins and add-ons are absolutely free.
The plugins and add-ons offer access to thousands of online resources most of which are high definition videos. You get to watch premium shows and media content from educational programs, commercial videos, small business content, and so on. It's, however, to be noted that not all content sources accessed via add-ons are available in every country and state.
Due to copyright agreements, some content sources are geo-restricted to bar some users from accessing it; although it's not uncommon for some people to bypass these regional restrictions.
What can Kodi do for me?
Aside from just allowing you to play media content from both offline and online resources; Kodi is a fully-fledged entertainment center on its own. It plays virtually all types of media content and looks amazing while doing it. It essentially turns your smart TV, computer, tablet or Smartphone into a streamer or digital set-top box giving you the ability to watch live TV shows, events, movies, slideshows, podcasts and listen to music.
Unlike most media players, Kodi is compatible with remote control software and hardware, which allows you to watch Live TV from the comfort of your sofa.
Another advantage is that it's compatible with a wide range of OS platforms and file formats straight "out of the box". Apart from streaming all kinds of files from online resources, you can play anything from CDs, DVD-Video, DVDs, Video CDs, Audio- USB Flash Drives, CD (CDDA), and local Hard Disk Drives
As you can see, with Kodi software, you don't have to splash out hundreds of dollars on a separate dedicated device or have to pay a subscription fee to watch stuff that you really love. You can simply install it on an existing device such as a Smartphone, TV, computer, and tablet and you are good to go. And if you already have a set box, don't worry, you can simply install it and enjoy the flexibility and free stuff too.
For those who have a large local content collection at home and wish to stream it on TV in their house, Kodi has got you covered too. It takes your collection of media files and organizes them with all the movie trailer and cover art in one place. Now, the actual reason why Kodi is so popular is that it allows you to watch premium content for free and access some pirated copyrighted content from online resources.
See all our Streaming Media Player Reviews
How do I get Kodi?
If you own a device that runs on Windows, Android, iOS, Linux or macOS, you can use Kodi. It's completely free to download and use and you can access it via your computer, phone, tablet or TV. If you don't have a smart TV, it's still possible to get Kodi on your TV by downloading it into any media player such as Roku or Amazon Fire TV Stick
How to install on Kodi On Roku
How to use Kodi?
When it comes to using Kodi, I recommend that you follow their quick start guide. It's comprehensive and clearly explained with all the information you need to get started. Additionally, it's arranged in a wiki format, which makes it easy to navigate. One thing you will love about this software, unlike most media players out there, is that it has a large and helpful community of developers that clearly document the software and are willing to answer just about any question you have.
Essentially, you can use Kodi as a fully functional media hub. Most people install it on their computer and hook the computer to their TV, and it can then handle all the streaming required. You can go ahead and install add-ons of your favorite streaming service, but be sure to subscribe first just to be on the safe side of the law.
Feel free to install something like MythTV which acts as a back-end video recorder. Most users install Kodi on a computer they have set aside as a "home theater" device. This arrangement will allow you to take advantage of all that Kodi has to offer.
If you are not streaming free premium HD videos from online, you will be happy with how Kodi consolidates various streaming libraries and media files installed and saved on your local device. If you have an Amazon Fire TV stick, you don't need to "jailbreak" it as some users suggest, you can simply install Kodi on it fresh out of the box.
Is Kodi legal?
The official installation of Kodi is completely legal. Kodi doesn't come with any video content or add-ons. You have to search and install them yourself, and that is where the gray area of the law is. Basically, if you use the software to play files you have the right to access, nothing is wrong. However, if you use it to access copyrighted material without the right of access, depending on where you come from, you might face the consequences of the law.
The EU Court of Justice, for instance, has in the past ruled that selling media player pre-loaded with links to copyrighted content is illegal. Additionally, using media players to stream copyrighted content is illegal. Previously, it was only illegal to actually download copyrighted content. However, under the new regulations, you can't even stream it. Similarly, temporarily reproducing the streamed copyrighted content using your multimedia player is illegal.
Kodi may offer you the means to access and watch any video online, but if you happen to be watching licensed content that you haven't paid for, you're basically viewing pirated content.
If you are watching movies ripped from disks that you bought, that is fine. However, if you install add-ons that offer you access to a bunch of movies you didn't pay for, again, depending on where you come from, you might be breaking the law.
If you purchased a media player device preloaded with Kodi from online stores, there is a high likelihood that it has some preloaded add-ons that allow you to view copyrighted content for free. In which case, you might be breaking the law unknowingly since you might assume that as long as you paid for the device, all is fine.
That said, not all Kodi Android boxes preloaded with the software are illegal; most vendors do this to ease the installation process for users who might not know how to install Kodi.
While we don't entirely recommend it if you have to use "illegal" add-ons, be sure to use a VPN. This way, you can keep your streaming anonymous and no one will have to know that you are watching "pirated" content. For the rest of you, always check the official Kodi website for approved add-ons. One more thing; if you are going to use premium VPN services, don't use your credit card.
The bottom line is as long as you separate Kodi from third-party add-ons and plugins, it's completely legal to use. In fact, the Kodi team is putting legal measures in place to deal with the guys soiling their reputation by promoting illegal activities on the Kodi platform.
See all our Streaming Media Player Reviews
Pre-Setup Kodi Boxes
Since Kodi is increasingly becoming popular with cord-cutters, more and more pre-setup Kodi boxes are becoming available for users to simply buy and start using right away. Various Kodi boxes come in a wide range of hardware configurations and prices. If you are not a technical person or don't want the hassle of installing this software and its add-ons, then this might be the best option for you.
If you take this route, be sure to read the reviews about the particular set box that you are interested in. And as earlier mentioned, check that it's not illegal to buy and use a set box preloaded with add-ons in your state. In Canada and the UK, they are starting to ban preloaded Android boxes.
If you can buy it on Amazon you can be pretty sure it is legal. Because  Amazon has announced that they are banning See our review on the what is considered the most powerful android box on the market the Nvidia Shield. Ideal for Kodi. See our Nvidia Shield Review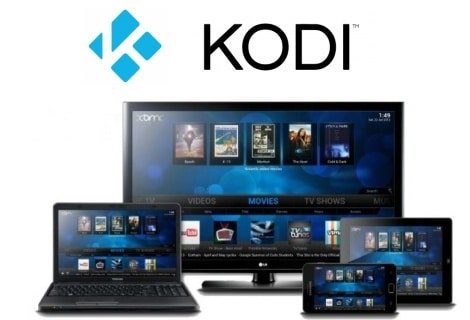 Some tips and tricks when using Kodi
• Add your favorite add-ons and shows to your favorites' section: Kodi is a great software for organizing and storing your media, however, having to browse through the menus to find specific files can be quite clunky. Luckily for you, Kodi has a Favourites menu which allows you to add quick shortcuts to your favorite media, add-ons, and plugins.
• Screencast your Smartphone to watch Kodi Live TV on Chromecast: Currently, Kodi doesn't natively support streaming directly from your Smartphone to a Chromecast enabled TV. But Google Home app provides an option to stream content from your Smartphone to your TV without dealing with adaptors and wires or having to purchase a separate Android TV box.
• Explore the audio settings: Kodi comes with deep audio settings that allow you to crank up the amplification and an option to tune the audio offset when audio gets out of sync with the video you are enjoying. While watching your movie, you can easily access this option by selecting Audio Settings under the gear settings.
• Change the skin: Kodi's open-source nature means you can customize just about every aspect of it. You may enjoy the default feel and look of the Kodi interface, but should be aware that you have a variety of skins for choose from. Depending on how you intend to use your Kodi Android box, you will find plenty of themes and menu layouts to go with.
• You can use your phone as a Kodi remote: Kodi runs perfectly on Android TV boxes, but we all know that their default remotes are notoriously cheap and simplistic. If you don't have another option, you can simply use your Smartphone as a remote by downloading and installing Kore (official remote app for Kodi) on your phone.
Final Thoughts
Kodi is clearly an innovative media player that has taken the media industry by storm. It provides the ability to play your favorite movies, Live TV, recorded shows, music and podcasts with exceptional flexibility. It perfectly installs on a wide range of OS platforms and is supported by almost all the media player devices out there.
If you are thinking of cutting your TV cable and switching to a streaming media device, Kodi will give you that plus free access to some premium content. If you have to use add ons that allow you to view licensed content for free, be sure to find out the legal status of these options where you live.
See all our Streaming Media Player Reviews
Other articles that will help you learn more about streaming media