A Smart TV was once the technology you craved to have in your home; you would beg your mum and dad to buy one because all your friends had one! But now, it's almost impossible to find a television that doesn't have some kind of smart technology integrated into it. 
So now, with so many different types of Smart TVs on the market, which one should you invest in?
The 10 best smart TV brands (and tv examples) to look out for 
Finding the perfect Smart TV doesn't mean the biggest is the best because people don't always have room in their home for a massive 50 inch TV. So when looking at the television to fit your needs, that also means looking practically at size, features and compatibility with your lifestyle. 
Many brands like LG, Samsung, and Vizio use proprietary operating systems, whereas other brands like Android TV, Roku OS, and Amazon Fire TV use a third-party OS. It's all about finding what kind of experience you want and what will fit with you and your needs.
Another thing to consider is if you are a big gamer and have invested in game consoles like the Playstation 5 or the Xbox Series X, you will want a Smart TV that has a high refresh rate; for example, 120hz or higher is a great rate to have for gaming. Also, look into what gaming features your Smart TV has because some come with unique modes that will help reduce latency and nothing is better than finding a TV that won't lag when you are playing Call of Duty! 
These points, amongst others, are just some of the things to consider when buying your brand new Smart TV, but what are the best ones on the market right now and what would best fit your lifestyle? 
Here are the ten best Smart TV brands that we have found available in 2022.
1.
Samsung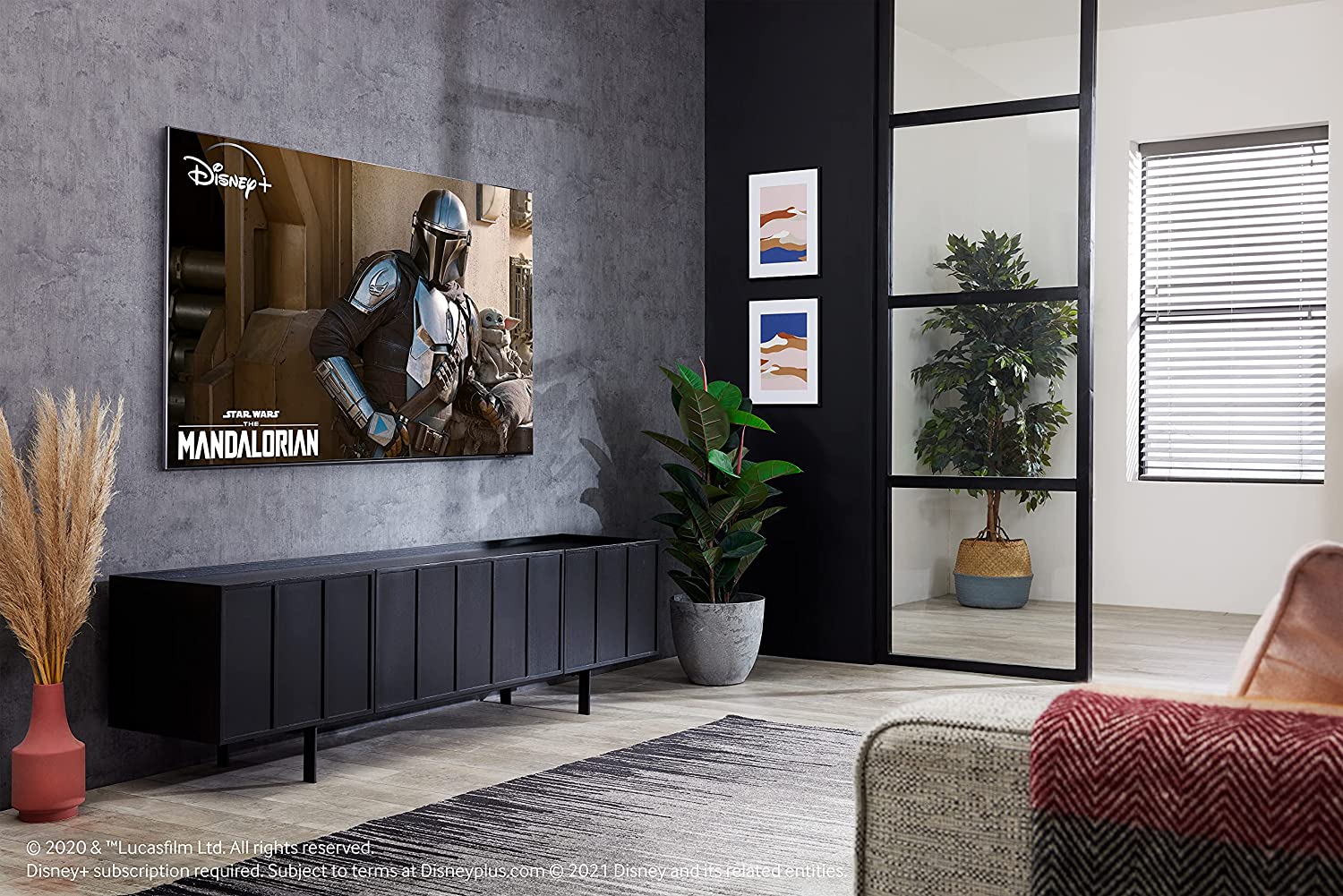 If you are a massive tech fan, this TV is the future of Smart TVs and is a must for your home! With the unbelievable 8K resolution capabilities, this Samsung TV is among a minimal number of these insane quality televisions as of 2022. Still, their popularity is growing, and it wouldn't be surprising to see one of these in every home very soon! 
With 65, 75 and 85-inch TV sizes available, if you have a large space that needs a home theatre, this is the Smart TV for you! Not only does it produce 8K resolution, but it also has built-in AI upscaling for content mastered at a lower resolution, so yes, you can watch an old Disney movie in high definition. 
This QN900A Smart TV is a must-have for anyone wanting the best and who likes to stay up to date with the latest TV trends; you will not be disappointed with this futuristic television!
2.
TCL 5 Series
This television is perfect for people who want a great Smart TV but have to be careful with their purse strings! You get a lot for your money with this Roku TV. With quantum dot technology, you will get a premium level of colour and definition to provide richer, more in-depth images.
Any gamers out there will also love this budget-friendly Smart TV because, with its Auto Game Mode, your TV will literally sense you're about to play a game and provide you with a much smoother, latency-free gaming experience. These Smart TVs give you a high-end feeling lifestyle but at a comfortable, wallet-friendly price.
3.
Vizio D-Series
So you want an excellent quality Smart TV while cooking Sunday Dinner? Or maybe, you want a small Smart Television in your bedroom to enjoy your favourite Rom-Com in peace? Well, this Vizio D-Series Smart TV is the best small television on the market as of today. 
Maintaining its excellent 1080p resolution at the tiny 24, 32 or 40-inch sizes, this Smart TV may be small, but it makes up for size with quality and pricing. You can enjoy fantastic television at a cost-effective price and at a moveable, compact size which you can enjoy in any small space in your home!
4.
Amazon Fire TV Omni Series
If you are a fan of the third-party operating system of Smart TVs, it can be hard to find one that perfectly fits what you need. That's why you need this Amazon Fire TV Omni Series. This Amazon Fire TV is manufactured by third parties but is available in different sizes from 43, 50, 55, 65 and even 75 inches; you can have a Fire TV in any size you need. 
Along with the wide range of sizes, these Omni models offer incredible 4K Resolution and High Definition. That comes with hands-free Alexa so that you can control your television with your voice! The Amazon Fire TV is the perfect fit for those third-party operating system lovers and those who like to connect to voice-controlled operations, like Alexa.
5.
Samsung (again) – The QN90A
If you are a massive gamer, this is the Smart TV you want to get! Many Sony and LG Smart TVs are excellent for compatibility with next-generation consoles and gameplay. But this Samsung QN90A just takes the cake. With its QLED 4k resolution display, this Smart TV snaps into Game Mode, giving you a customisable interface to control your HDR, frame rate, and more. 
You can even hook up this Smart TV with your PC, so you can enjoy your PC gaming on a vast 4K screen instead of making do with your PC screen! This television is made for gamers, so it is a must-have for anyone in the gaming community.
6.
Philips OLED+936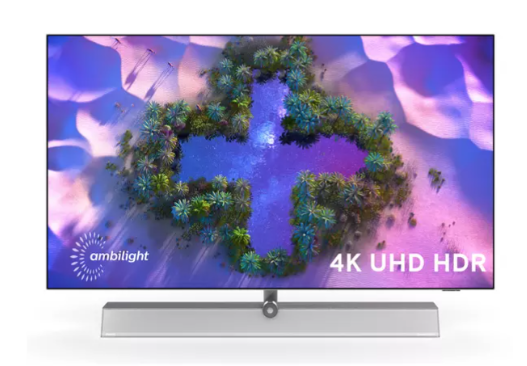 Probably one of the best 4K Smart TVs on the market, the Philips OLED+936 is a must for anyone looking for a replacement television for their home. Along with its incredible 4K quality, this television also comes with a Phillips Ambilight System that gives you a ring of LEDs on the back of your TV to give you an atmospheric experience whilst you watch your favourite movie. 
With a higher price point, this Smart TV is a treat worth splashing out on because you will not be disappointed with the quality, features or its wide range of sizes!
7.
Panasonic JZ980 (TX-48JZ980B)
The crispness and quality of this Smart TV picture quality will have you hooked immediately. With the rich black tones to super contrasted and vibrant colours, you will be transported to whichever fantasy film you enjoy and feel like you are there. 
Along with the unbeatable picture quality, this television has an Auto AI picture mode to support that quality and constantly improve it for your watchful eye. This Smart TV also has outstanding streaming services and catch-up TV options to have you entertained for hours.
8.
LG G1 (OLED65G1)
Look no further for people looking for a mountable Smart TV because this LG G1 (OLED65G1) is precisely what you need for your chosen wall! The 'G' in the LG G1 stands for Gallery, so this television is designed to give you a gallery experience and is made to be hung up on your wall, just like your favourite painting! 
But just like a painting, this Smart TV will not disappoint in the vibrancy of colours and the almost cinematic quality of the picture. These Smart TV features will also have you gazing in awe at your fancy new television and its sleek design. With Google Assistant or Alexa capabilities, you have a choice for voice-control operation, making this Smart TV an even bigger must-have in your home and on your wall!
9.
Sony X90J (XR-65X90J)
With our budget-friendly buyers in mind, this Sony X90J (XR-65X90J) comes under budget with pricing but will not disappoint in quality. This massive 55-inch television will make a statement in any home, and with its 4K LED features, your new Smart TV has the opportunity to create a memorable movie experience for anyone watching. 
Along with the fantastic features integrated like Google Assistant and next-gen gaming console support, the Sony X90J (XR-65X90J) has many unique qualities that should not be missed!
10.
 TCL RP620K (55RP620K)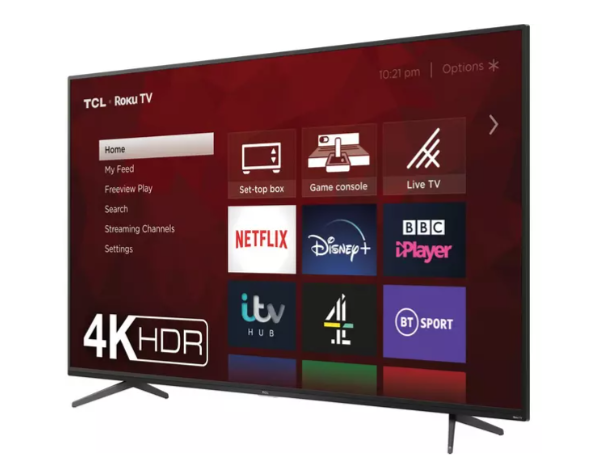 If you are a massive fan of any streaming service from Netflix to Amazon Prime, this TCL RP620K (55RP620K) is the Smart TV you should invest in! Offering you superb 4K HDR quality at a brilliant price point, the Roku Smart TV platform is easy to use and full of your favourite streaming services.
You can enjoy Disney +, NOW, and BT Sports all in crisp picture quality and have you whisked away into your favourite film with its vibrant colours and contrasted undertones, making you feel as though you are there! This is a must-buy for not just a streaming service lover but anyone looking for a perfectly priced, excellent quality television. 
If you liked this article on the best smart TV brands to watch out for, you'll also like: