Don't you just hate it when you go to sit down after a long day working and you want to watch your favourite film, you go to reach for your remote control and… DAMN IT! Lost it again! There must be a better way of utilising your time rather than roaming around the house looking under furniture, trying to find the bloody remote AGAIN! 
Well, actually, there is. If you are an iPhone owner, then you are in luck. You can now switch out that clunky, disappearing remote control for an app that you'll never lose again. And the best part is it is all controlled via your iPhone, so no more sharing what has to go on the TV; you have ultimate power! 
But what Smart TVs can you use these wizardry apps on? Are there specific apps you have to download to get your own personal remote? We will answer all of these questions in this post, and you will discover a new way of watching TV! 
What Smart TVs Are Compatible With An iPhone Remote?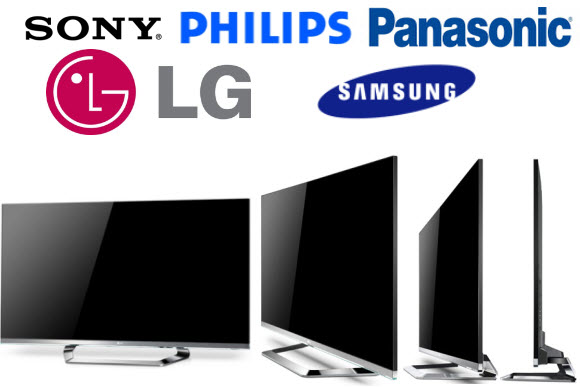 Now, having a remote app is all well and good, but if you don't have the brand of Smart TV that supports it, they are pretty useless. This is where the good news comes in, there are many different apps out there that cover a wide range of Smart TV brands, so if you have any of these TVs below, you are in luck!
Compatible Smart TVs List 
These are just some of the big named Smart TV brands that iPhone remote control apps can cover. There are many other less popular and international Smart TVs that certain apps cover, but which apps do you need to download?
Which iPhone Remote Control Apps Are Avaliable?  
As long as you have a WIFI connection, these apps are available to anyone with an iPhone. Depending on what brand of Smart TV you have, many even come with their very own remote control app, whereas others use more universal options. 
So here are just some of the apps available on iPhone that you can use to control your Smart TV.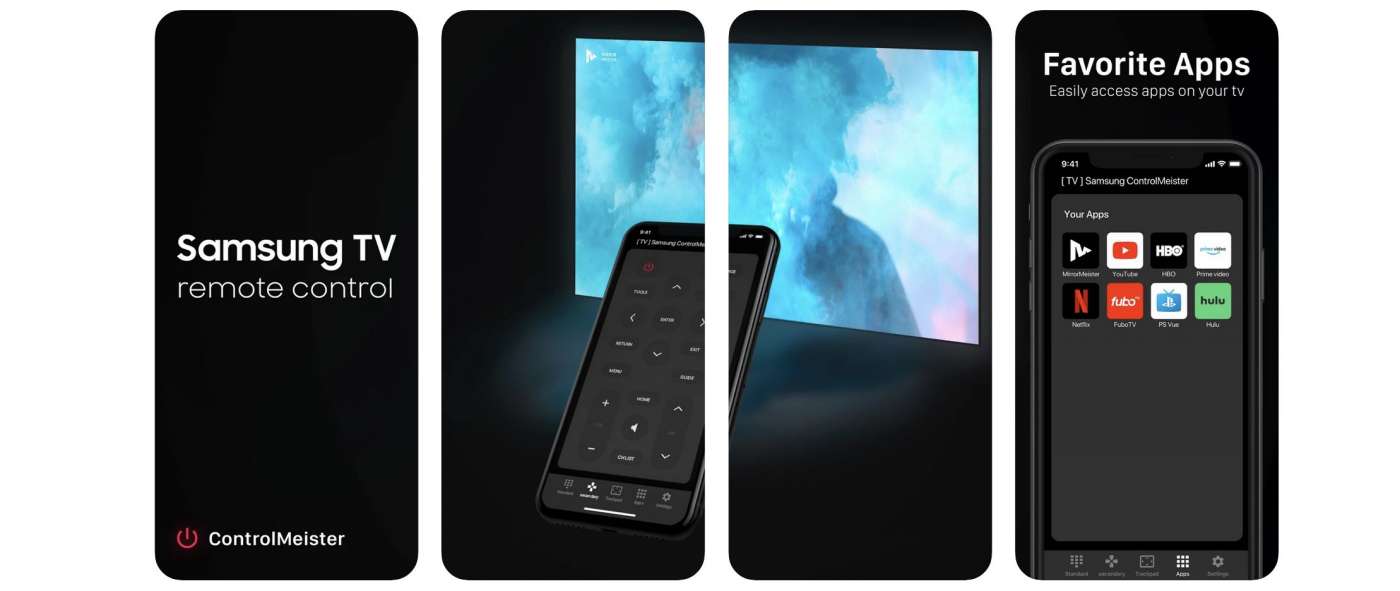 Pricing – FREE 
If you own a Samsung Smart TV, this app will be great for you! Specially designed for all Samsung users, this app is not only compatible with your phone but also has iWatch integration as well, giving even more freedom of when and how you control your Smart TV. 
This remote control app offers all the classics, allowing you to operate your regular TV Guide and all of your favourite apps, from Netflix to BBC iPlayer. What makes this Samsung Remote app even better is that you can control it not just from your iPhone and your iWatch, but you can use it with the power of your voice. With Siri integration, you can perform specific commands to get your Smart TV to respond without lifting a finger! Talk about ultimate control!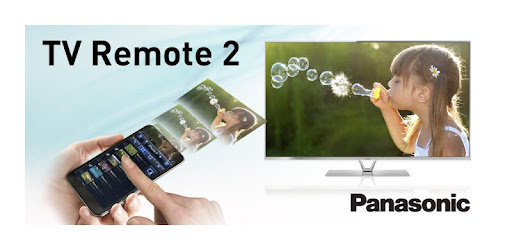 Pricing – FREE 
The Panasonic TV Remote 2 has a well-designed and easy-to-use interface. On top of the classic functions you would expect, there are several other unique features that you can control via this app for any type of Panasonic Smart TV. From music to photos, you can share everything on your Smart TV as well as control your favourite programmes! 
This app gives you plenty of options on how to use your Smart TV in a new and fun way and allows you the possibility of using your iPhone remote as much more than your average remote control app.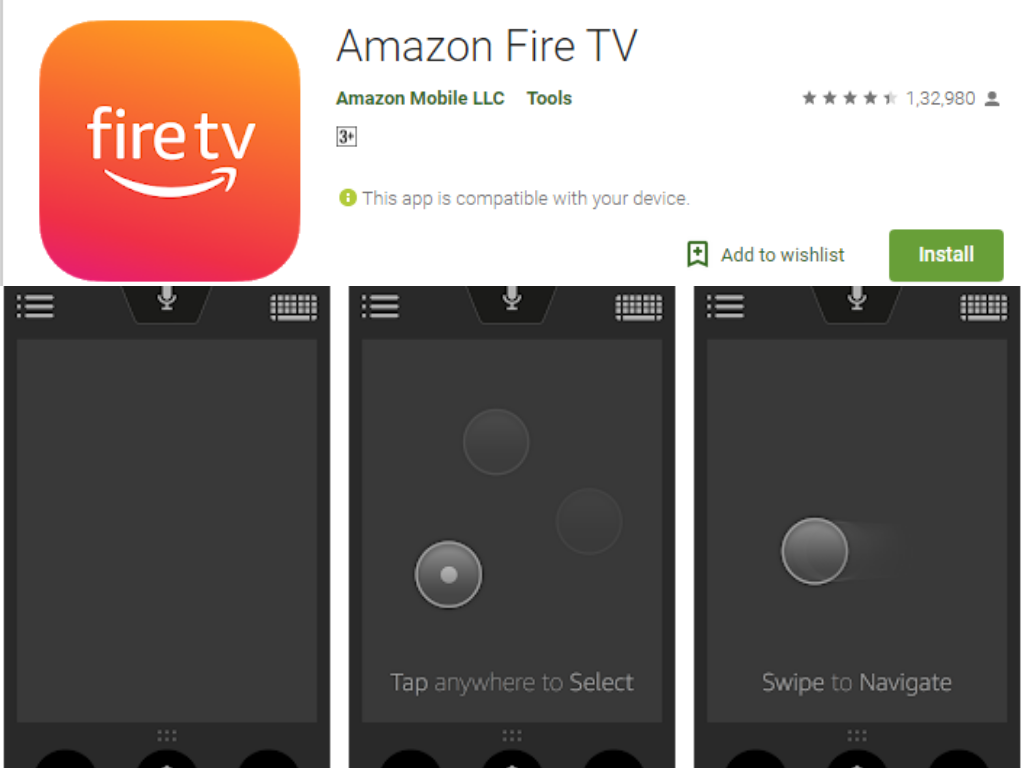 Pricing – FREE

For all of our Amazon Fire TV users, this one is for you! This remote control app provides you with an efficient way to control your Smart TV without hardly moving a muscle. With the simple but effective touchpad operation and voice control integration, you will find navigating this app a breeze. In addition, this app also allows you to have all of your Fire TV apps in one place, so flicking through different app choices has never been so simple! 
This remote control app is all about making Amazon Fire Smart TV users' lives more accessible, and that's why along with all of its other notable features, this app has a convenient text entry tool. So instead of spending time typing one word, it will suggest words and TV shows for you to help save you time.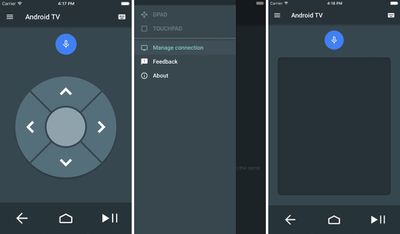 Pricing – FREE 
If you have an Android Smart TV, then look no further because this is the remote control app you have been waiting for. With a simple but effective interface and touchpad controls, you can easily find your way around your Smart TV with a tap of a finger, or maybe even your voice! Yep, this app also has voice commands available so that you can power your TV with the sound of your voice alone!
What makes this app even more remarkable is you can enter multiple players. That's right, with the Android remote control app, you can connect multiple remotes to the same TV for a multiplayer gaming experience like no other.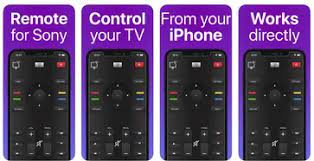 Pricing – FREE (premium features available at $5.99)
Sonymote is the app to use if you want to swap out your boring Sony Smart TV remote for a swanky new app-controlled one because, first of all, this app is super easy to use and doesn't require any settings to get it up and running; it will just connect and go! 
With the simple touchpad that mirrors an original remote control, you will no longer get confused about how to work this remote control app. To gain even more funky controls and features, you can install the premium version, which will also give you an ad-free experience.
7. Apple TV Remote Control App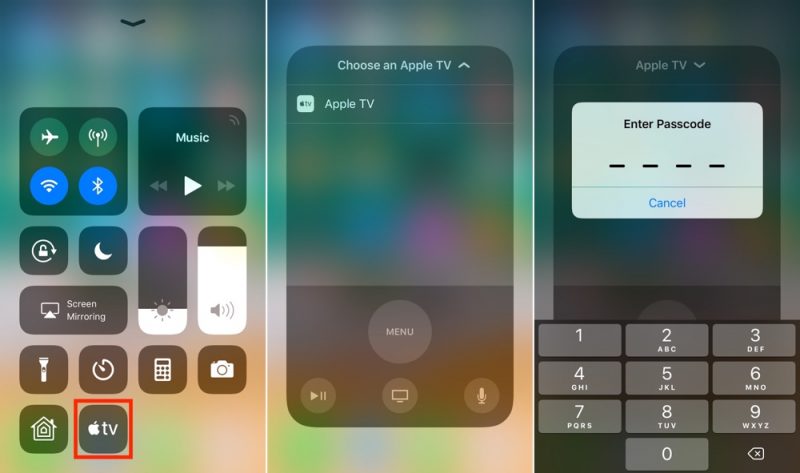 Pricing – FREE
Now, this is less of an app and more of a feature that is available on your iPhones that are running iOS 12 or higher. This is because, in early 2020, Apple discontinued its remote control app from the App Store in exchange for this rather helpful update. 
So you can still have the ability to control your Apple TV with your iPhone, but instead of downloading it from the App Store, you simply need to go into the Control Centre on your phone, and you should see an Apple TV Remote icon already installed.
If you don't see this, it can be switched on via your Settings and then enable. Once enabled, it works just like your Apple remote with the simple touchpad and access to all of your Smart TV features and shows.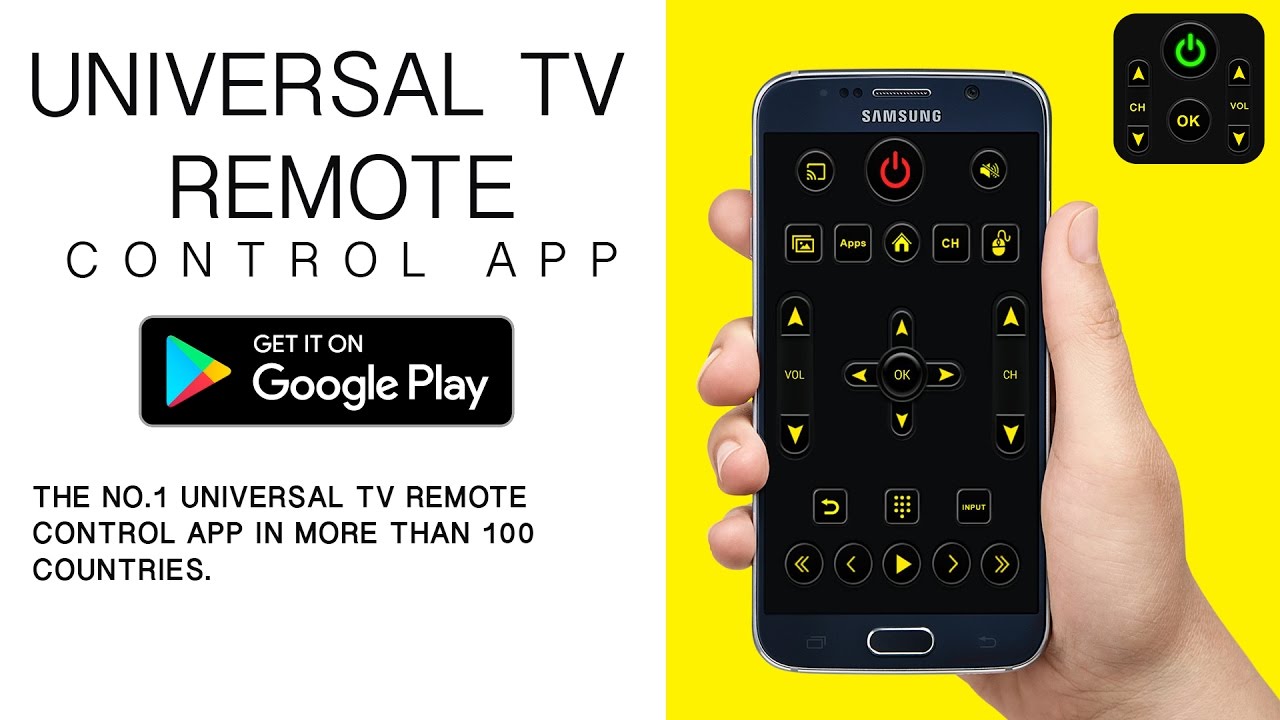 Pricing – FREE (no ads available in the premium version for $4.99)
This is the remote app of all remote apps, giving you access to over a thousand different Smart TV models. If you have a Smart TV, you will probably be able to control it with this app. Made super easy to use and with no set-up required, you can just download and get going. 
Like your standard remote, you can control everything, from your volume to switching channels and then accessing all of your favourite streaming services from one device. Plus, you can enjoy an ad-free experience by downloading the premium version, so you can click away as much as you please!
Other Apps
These are just some of the most popular apps available for your iPhone to act as a remote control. But there are loads on the market and here are just some of the other underdogs you can go find and try out:
In Summary
So when looking for that remote control that's probably gone down the side of the sofa somewhere, don't bother! Just get your App Store up and download one of these fantastic remote control apps for your iPhone and never again have to worry about where you put that godforsaken remote! 
Redefine what it means to control your Smart TV and have everything in one place, all on your iPhone, and you won't have to struggle anymore.
FAQs
Can I use my remote control app on any Smart TV? 
There are remote control apps that are specifically designed to work with that particular model of Smart TV in the same way as airplay (see above). But there are plenty of universal ones that allow you to choose which TV you have from a specific list and authorise the app to work as your remote control.
Which iPhones have an IR Blaster?
iPhones don't have Infrared (IR) Blasters; that's why you can't use them to control any TVs that are of an older model or that either are non-WIFI capable or not Smart TVs. You can buy IR dongles, though, which will plug into your lightning connector and will enable this feature for you.  
Can I use my iPhone as a TV remote without WIFI? 
With an IR Blaster, either externally or internally installed (depending on what model iPhone you have, etc.), you can access many IR-compatible TV remote apps and with some configuration, will allow you to use your iPhone as a remote control.
Can I use any other Apple device as a remote control? 
Yes, whether you have an Apple or Android device, be that an iPad, Tablet, iPhone or iWatch, there are many remote control apps compatible with all shapes and sizes of devices that will work seamlessly with your Smart TV.
Are all remote control apps free?
Many are free to install and use, but there are some with more extensive features and ad-free abilities that can only be accessed by either paying via the App Store right away or available as a premium feature that you can add on at a later date.