HiSense TVs are well-renowned for their high-quality budget offers that are very popular with TV lovers. But does the budget pricing mean that HiSense comes with many issues? Here are some of our 15 most common HiSense TV problems.
1. HiSense TV Not Turning On 
This is probably the most common and annoying issue you can come across with the HiSense TV. So why is your television not turning on? Well, it could be several problems:
Check your Remote 
 Problem: 
Ensure that your TV remote has batteries and that they are still working. They could be out of date or be in the wrong way round.
Solution:
Take batteries out of the remote and wipe them off any debris or dust and try the same ones again.

Remove them entirely and replace them with new ones.
Unplug & Replug 
Problem: 
If your TV isn't turning on, the TV may just be stuck after a recent update.

Your TV may have overheated or overworked, so it isn't turning on. 
Solution: 
Unplugging from the power outlet will completely reset your TV, deleting any cache, hopefully allowing it to turn back on.

Unplugging and replugging after a few seconds can help quickly cool down your TV from the source, giving it time to reset and cool off.
2. Screen Keeps Flickering 
Some buyers of the HiSense TVs have noted that they have experienced different variances of flickering on their screens, making watching TV quite annoying.
Check the Cables 
Problem: 
Over time, some flickering can occur due to unsecured or damaged wires and cables connected to the back of the television. 
Solution: 
Check the cables, remove and replug them in to ensure they are correctly inserted. 

After investigating, if you see that your wires or cables have been damaged, remove them and replace them with new ones ASAP.
Other Devices Interfering 
Problem: 
Having other electronic devices like phones, tablets etc., could affect the TV if they are too close.
Solution: 
Consider moving those devices away from the TV and see if that helps stop the flickering of your TV.
3. Brightness Being Too Bright or Too Dim 
When you first buy your HiSense TV and take it out of the box, having problems with your brightness can be an issue.
Problem: 
Due to your TV being fresh out of the box, the settings may be on a default setting that isn't to your liking. 

Most HiSense TVs have preset brightness and colour, so these presets may not be activated correctly when you first get your TV.  
Solution: 
You can adjust your brightness level via the Settings Button on your remote control. 

If you have preset parameters, you can just move them up or down to gain the perfect brightness for your TV.
4. Blinking LED Indicator 
Having a blinking LED indicator usually means an issue or error with the actual hardware of your Hisense TV.
Problem: 
Depending on the amount of blinking, this could indicate the root of the problem. 

The LED indicator on your HiSense TV may blink none stop if your TV needs a repair.
Solution:
Trying to reboot your TV can sometimes work, and if your blinking has disappeared, you've fixed the issue. 

Knowing what the amount of blinks means will help you better understand what is happening with your television:
If it blinks four times, this could indicate a problem with the main logic board or inverter board wires and need to be seen by a service centre. 

If the blinking happens six times, this is an issue with the backlight, mainboard, power board, or inverter board, which will need to be checked by a service centre. 

But when your TV LED indicator is non-stop blinking, you will need to get it serviced, checked and repaired by a service centre.
5. HiSense TV Has a Black Screen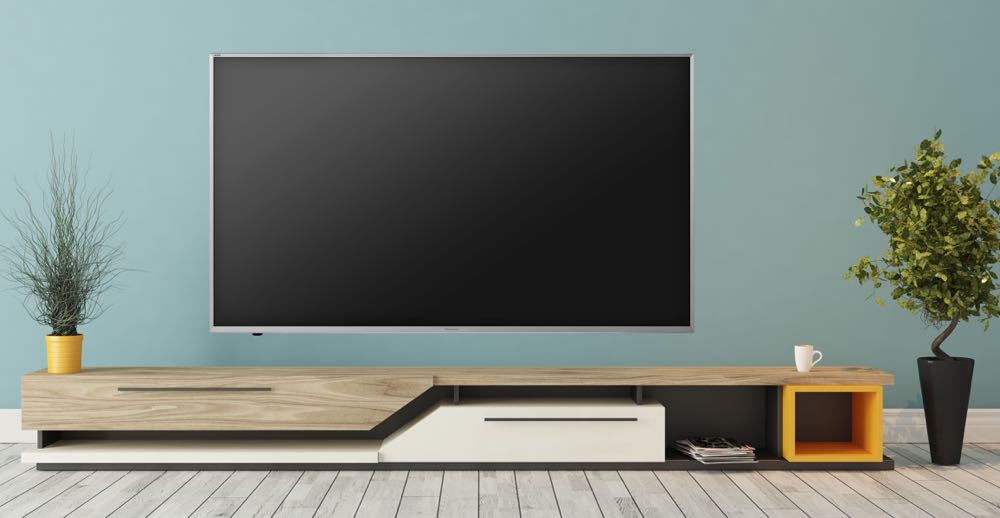 There are a couple of reasons your screen could be going black and can be fixed without buying a new television.
Problem:
When trying to watch a video, you can hear the sound, but there is no video on the screen.

If your HiSense TV is still going black, there could be a problem with the mainboard, power board or the LEDs are damaged.
Solution: 
To fix the blank screen with the sound problem, you can try turning it off at the power outlet, holding your power button for a few seconds, keeping the TV unplugged for a couple of minutes, and then plugging it in again; the black screen should have disappeared. 

Experiencing a completely black screen could mean a more technical issue happening, so take your TV to a repair centre and get them to diagnose the problem. 
6. Not Having Any Sound 
There's nothing more annoying than finally sitting down after a long day at work to watch your favourite TV show, and then there's no sound coming out!
Problem: 
It could be a volume issue.

There is a problem with your external devices if you are watching through a gaming console. 

Problem with the audio chip within the TV amplifier.
Solution:
Check that your TV volume isn't set on a low level or even on mute, and also, not all videos depending on where you're watching your content, have the same volume levels, so make sure to check that it isn't just a weak audio issue. 

Look at the connections of your external devices. If something has come loose or isn't compatible with the HiSense wide codec USB port, that may be why you are experiencing issues with your sound. 

There could be a problem with your connection to the internal speakers if there is no sound produced when you plug in headphones or an external speaker; this may need to be fixed by a repairman.
7. Nothing Happens Apart From TV Turning On & Off
If you turn your HiSense TV on and then it immediately just turns itself off, there could be a few reasons why this is happening.
Problem: 
It could be a problem with the remote control. 

Loose or damaged cables and wires.

The power supply to your actual TV could be damaged.
Solution: 
Inspect your remote, take out the batteries, change them with new ones, and see if your TV is still randomly turning on and off. 

Check all your wires and cables and wiggle them to make sure they are all connected and look over them all to make sure there aren't any defective wires or cables that could be the cause of the TV turning on and off but could also play a role in causing greater harm if not replaced. 

If your power supply to your actual TV is damaged, then your best bet is to take it to a professional service centre or repairman to solve the problem for you.
8. Won't Connect to WIFI
Although WIFI is in most households now, it doesn't mean it can't be a nuisance and connectivity between WIFI and your Smart TV is a common issue, regardless of the brand.
Problem: 
The problem could be with the actual WIFI Router if all other devices won't connect. Check for signs of overheating or more common connectivity issues. 

There could be too many devices connected to your WIFI.

You could have a cache blocking your connection to your WIFI.
Solution:
Try resetting the router, unplug it for a couple of minutes and then restart it and see if the connection clears; if not, it could be a problem with your network provider. 

Having too many devices all connected to one WIFI spot can overwhelm the network, making it congested, so maybe try having a WIFI Extender to improve the WIFI strength and clear up some of that congestion. 

Clearing your cache will free up some room for your connectivity to work at total capacity. You can do this by clicking on the Network option and then going to Clear Internet Memory; this will eliminate all your cache and hopefully fix your connection issues. 
9. TV is Stuck on Colour Testing Mode 
Having your favourite cowboy film stuck in one weird inverted colour mode isn't fun, but here's what could be happening.
Problem:
Many HiSense TVs and other Smart TV brands have a colour testing mode, and sometimes they can get stuck on a particular colour whilst testing or get in a loop of changing colours. 

There could also be a software issue causing the TV to stick to that one particular testing mode.
Solution:
You can try changing the colour back in your Settings by going to 'Mode Setting' and then 'Home Use', which should clear up the issue. 

If there is a general software problem causing this, you can either try and reboot your whole TV from the power outlet or, if that doesn't work, take it to a repair centre to fix the issue.
10. Vertical or Horizontal Lines Showing Up on Screen 
You may like watching old movies with flickering lines on the screen, but when you are trying to watch Keeping Up With The Kardashians, you don't need great big lines across Kim's crying face!
Problem: 
This can be caused by long-term use and could be a connection issue with the T-con Board.

Dust or debris collecting on the T-Con board could also cause the lines.
Solution:
You can first try and open up your TV and clean off the T-Con Board and display panel. You can do this or call a professional to come out and do it for you. 

If the dust and debris are cleaned but your TV is still not working, you may need to replace the T-Con Board and display panel.   
11. White HiSense TV Screen 
There are three different types of white screen problems that HiSense TVs can have and are usually due to a direct hardware issue; these are:
White Snowy Screen. 

White Line on Screen. 

Fully White TV Screen. 
Problem:
White Snowy Screen – This is caused by either no connection with the dish-line and channel box or a T-Con Board issue. 

White Line on Screen – This is due to an overheating issue from the logic board. 

Fully White TV Screen – This is also because of overheating, but this will also cause further malfunction to the mainboard, which causes there to be no signal to the display panel leading to the white TV screen.
Solution: 
White Snowy Screen – Get in touch with the dish connection provider and get the connection sorted. If that doesn't work, go to a professional to replace the mainboard. 

White Line on Screen – Try to take the necessary preventive steps to stop the overheating in the first place, but if you have the white lines, contact a maintenance specialist to check over all of the hardware and replace any parts that need replacing. 

Fully White TV Screen – Will need a complete hardware replacement, and if the issue also lies within the cables, they will need changing.
12. Glitch on the Screen 
Glitching can be an extremely annoying problem if you try to play a game on your TV or watch your favourite movie.
Problem:
This can be caused due to there being a connection error. 

Or you have an issue with the actual display panel, which could have been damaged. 
Solution: 
Check over the connections and make sure there aren't any apparent problems; if not, get them fixed by a professional. 

You may need to completely change the display panel with a new one if it is damaged.
13. Freezing Screen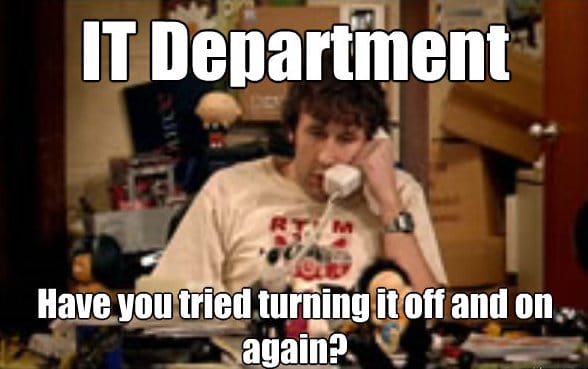 A freezing screen is even worse than a glitching one. Imagine if you are watching stand-up and they are in the middle of the joke, about to tell the punch line and then BAM! It freezes, and you're never going to know the outcome of that joke!
Problem:
There could be a lack of connection with your TV. 

If it's not the connection, there could be some physical damage inside the TV itself.
Solution: 
Check the connection to your TV, make sure all the updates are completed and restart it to attempt to connect that lost connection. 

If that doesn't work, check the inside of your HiSense TV, look for any damage or poor wiring and then, if you find any, send it to a repair centre to get it fixed. Also look into the most common reasons why smart tv's in general can run slow, and how to improve speed overall 
14. Greenish Tint on Your HiSense TV
Although the Wicked Witch of the West is supposed to be green, Dorothy isn't. So there may be an undelaying issue going on with your HiSense TV.
Problem: 
The components' wires are not connected to the destination input points correctly. 

There might be an overall issue with the picture settings. 
Solution: 
Check overall connections and ensure they are all connected to the correct input points. If not, re-connect them and see if that helps eliminate the greenish tint. 

If your picture settings have gone completely array, you may need just to try and reboot your HiSense TV.
15. Software Issues 
If you have a HiSense TV having software issues can be pretty standard and are usually fixable at home if you do come across some. 
Problem: 
Your TV requires software updates.  

The apps on your TV are experiencing some performance issues. 

The installation process or updating software has frozen your TV.
Solution:
Check your internet connection and download any relevant updates needed to your TV.

By checking and clearing your cache data, you will allow your apps the breathing room to perform correctly. 

If your TV is frozen whilst updating etc. Reboot and reset the whole TV and try again.