This Roku 2 Media Streaming Player Review is one of five units we compared to see the chart below for comparison specs and read all five review before making your choice.
Roku 2 Media Streaming Player comes a little pricier than the Roku or Roku 1 but costs much less than the feature-rich Roku 3. It also has better features and functionality compared to the original Roku, but the older Roku 3 still rocks more features. Roku 2 Media Streaming Player is basically a balanced compromise between Roku 1 and Roku 3.
Features that you may not need such as the gaming functionality and headphone jack have been stripped off. It helps you save money while keeping the features that matter, like plenty of ports and a faster processor.
When it comes to external looks, nothing much has changed compared to the original Roku. The box is still small, hockey puck-shaped with the iconic purple tag featuring Roku logo. Similar to the Roku 3, it comes with a USB 2.0 port as well as Ethernet, microSD, HDMI, and power ports on the back.
The box also features an integrated dual-band Wi-Fi option for wireless connections. The microSD card slot gives you more room to store excess channels, photos, videos and music, and comes in handy once the internal space is filled up.
The box's shell is made from a smooth shiny plastic with characteristic smooth edges. The 88.9 x 88.9 x 25.4mm dimensions allow it to sit so low and completely blend into the surroundings.
Roku 2 Media Streaming Player Review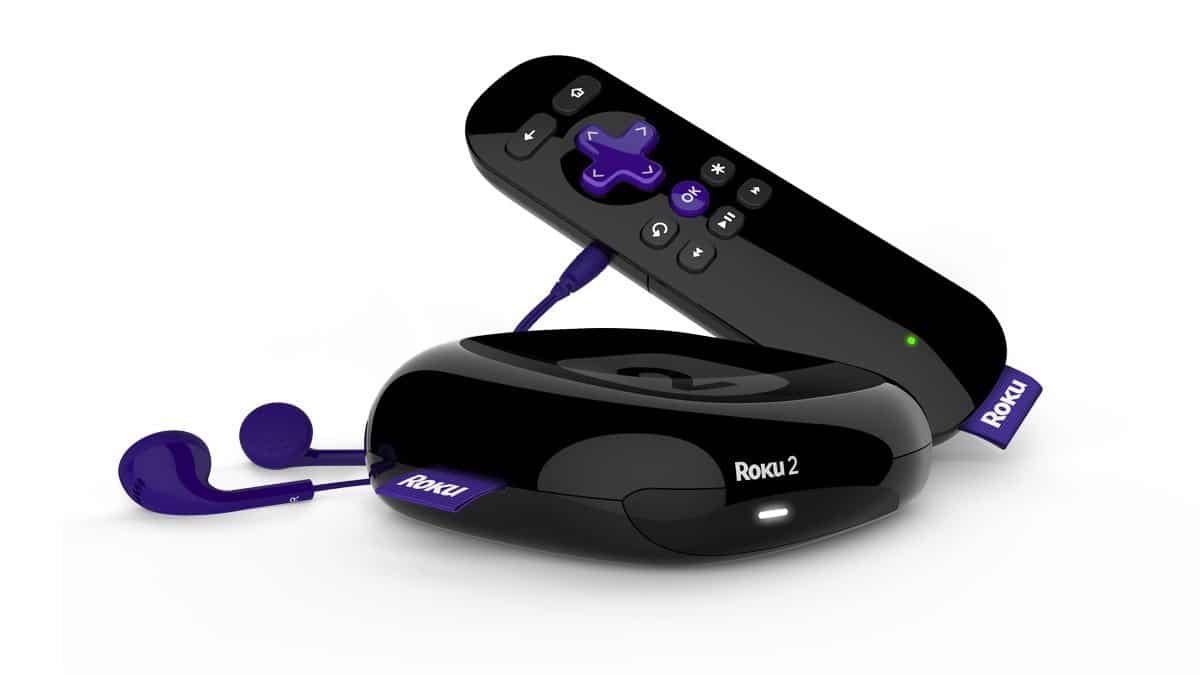 Setting up the Roku 2 streaming player is easy
Setting up the Roku 2 streaming player is unbelievably easy. First, you need to plug the unit into the wall and connect the HDMI cable to your TV. If you are a first-time user, you will be required to create an account with Roku; existing users will only need to add the unit to their accounts using a short identification code. The whole setup should take you no more than five minutes.
Streaming services and performance
There is nothing more annoying than a slow and lethargic media streaming box that takes ages to open apps and stream content. Thankfully, the Roku 2 Media Streaming Player is one of the fastest in the Roku streaming box series with no such problems. The box starts up instantly and quickly opens apps with no shutters, slow-downs or long waits.
Roku 2 uses the similar dual-core 900MHz processor as Roku 3 which facilitates faster file processing and super-fast streaming with no lagging or buffering. While in full operation, it only uses 2-5 watts of power, which makes it one of the most energy-efficient media streaming boxes in the market.
Over 2,000 channels to choose from
Roku 2, like its predecessors, supports over 2,000 channels to choose from. It comes with an interesting collection of TV shows, movies, and music collection, from the latest Fast and furious series to '90s country metal hybrid music.
The Roku channel storefront generally features some niche-specific channels to streaming staples such as Amazon and Netflix. With Roku 2 streaming player, you will get access to Netflix, Amazon Instant Video, HBO Go, Google play store, Hulu, Vudu, CBS All Access, Showtime, MLB.TV, NHL, Disney Movies Anywhere, WWE Network, NFL, MLS, NFL Sunday Ticket, UFC.TV, Sling TV, and Tennis Channel Everywhere and much more.
In other words, you have all you need to cut your TV cord and shift your entertainment experience to a whole new level.
Roku 2 Media Streaming Player Review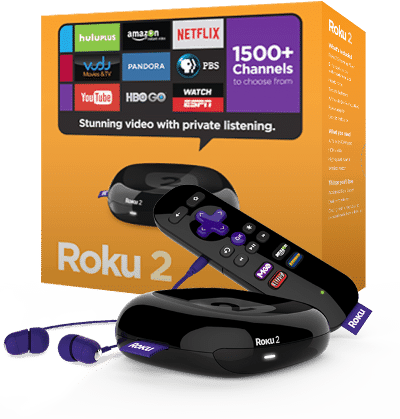 Content offered by Roku 2 can be overwhelming
The amount of content offered by Roku 2 can be overwhelming with a majority of channels too niche-specific such as sports or travel while others offer a little bit of everything.
With this in mind, you will be happy to note that Roku 2 streaming box enables you to customize the contents and organize your home screen so that only your favorite channels are given priority.
---
Features
Processor: BCM11130 900 MHz
Connectivity: HDMI, b/g/n compatible 802.11 Wireless, Ethernet, and USB.
Memory: 512 MB RAM, 256 MB for Channel storage, micro
SD slot.
DLNA Compatible: allows you to share and access videos, music, and photos from other compatible devices on the network.
Video resolutions: 720p, 1080p HD
Mobile app OS supported: Android, iOS, Windows and Fire OS
Supported file formats: GIF and PNG for photos, MP4 (H.264), MKV (H.264), and MOV for video and AAC, WMA, MP3, FLAC, and WAV (PCM) for audio files.
Remote: Highly responsive IR and Wi-Fi Direct technology with button shortcuts to Netflix, YouTube, Amazon and Google Play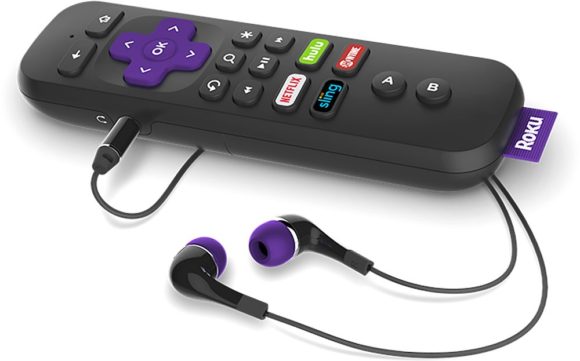 ---
Roku 2 Media Streaming Player 
Pros and Cons
Pros
Over 2000 channels available to choose from with more than 10,000 movies, TV shows, and Series
 The "Roku Search" feature allows you to search for TV shows, movies, actors and directors on multiple services such as Netflix, HBO Go, and Amazon Video.
It utilizes the super fast BCM11130 900 MHz Roku processor that facilitates quick file processing and eliminates buffering and hanging during streaming
Plenty of ports for connectivity and quick setup.
Cons
We miss the gaming functionality and headphone jack
Need to sign up for most content providers separately
Bottom line
Roku 2 streaming player offers a great feature and functionality balance for users who want to focus on movies, TV shows, and music. It's significantly faster compared to the original Roku box and way faster than your standard streaming box.
You can quickly jump between apps and streaming services and they will load within seconds. If you really want to spend less accessing tons of content at amazing speeds, then Roku 2 might just be your best bet.
---
Compare All Five Roku Specs
​
Roku Stick
Roku 1
Roku 2
Roku 3
Roku Premiere+
​










See all Roku Reviews
See Review
See Review
See Review
​See Review
See Review
​ Access to 300,000 movies and TV episodes for 3,000+ streaming channels
 Yes 
 Yes 
Yes 
 Yes 
 Yes 
TV compatibility
HDMI
HDMI or A/V Cable
HDMI
HDMI
HDMI 94K Video Via HDCP 2.2 HDMI
1080p Full HD support
Yes 
 Yes 
 Yes 
 Yes 
 Yes 
4K Ultra HD support
​
​
​
​
 Yes 
802.11 b/g/n dual-band wireless
​
 
 
 
 Yes 
802.11ac MIMO wireless
​
​ Yes 
Yes 
​Yes 
 Yes 
Shortcut button to popular streaming channels
 Yes 
 Yes 
 Yes 
Yes 
 Yes 
Roku Search search across the top channel by tile actor, or director
 
 
 
 
 Yes 
Roku Feed get updates on content availability and price changes
 Yes 
 Yes 
 Yes 
 Yes 
 Yes 
Hotel & Dorm Connect for internet connections that require user login
​
Yes 
 Yes 
 Yes 
 Yes 
Control with free Roku Mobile App
 Yes 
 Yes 
 Yes 
 Yes 
 Yes 
Voice search via Roku Mobile App

See all Roku Reviews
Yes
 Roku Stick
Yes
 
Roku 1
Yes 

Roku 2
Yes 

Roku 3
Yes
Roku Premiere+