The Sony MDR-1A  is an updated version of the MDR-1R with an improved clearer sound. In this Sony MDR-1A Hi-Res Stereo Headphone Review, we will take a look at Sony's improved premium headphones. They are full-size over-ear headphones with the characteristic Sony sophistication in sound and design.
They are accurate and quite fun to listen with top-notch comfort and a highly enjoyable sound profile. Given their minimal pricing, they are absolutely good value for money. The headphones trump many rivals by covering a wider frequency range, from 3Hz to 100 kHz.
The Sony MDR-1As are thoughtfully designed and exceedingly comfortable pair made with quality materials. The audio performance is exceptional with powerful bass and a crisp, clear sound profile that almost matches what you can expect from premium headphones. They are able to offer high-resolution audio whether you listen to online TV show streams, YouTube streams, Smartphones or standard streaming devices.
The Sony MDR-1As are incredibly lightweight, smaller and more portable compared to the original sets. They are also sturdy with ample padding on their ear cups. They do not have Bluetooth connectivity or active noise cancellation, but their performance is exceptional.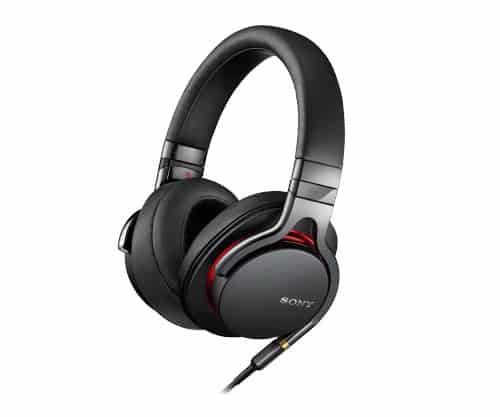 Design and Build 
The Sony MDR-1As is one of the most stylish pair among the latest headphones that Sony has released. Full-size headphones can sometimes come across as too large and even comical in some cases. However, the slim outline of this pair is deliberately stylish and cool. Most modern headphones' designs are often skewed towards the younger generation, but the Sony MDR-1A avoids this temptation and keeps a low profile.
The outer design hasn't actually changed that much from the previous version, and I don't see any reason why it should. If you are looking for a more aggressive look, you might want to go for the black version with red trim. The outer parts of the cups are seamlessly covered with cast aluminum. Most materials on this pair are meant to be light.
You might hear a bit of creakiness when twisting and stretching them, and you might not get the kind of luxury feel you get with the likes of Bowers & Wilkins P7, but if you interact with them a little more, you start to get the premium feel. The Sony MDR-1A fits quite sumptuously thanks to soft protein leather pads and fairly low-tension headband. These are the kind of headphones you can wear for up to 8 hours continuously without feeling any irritation or discomfort.
Sony MDR-1A Hi-Res Stereo Headphone Review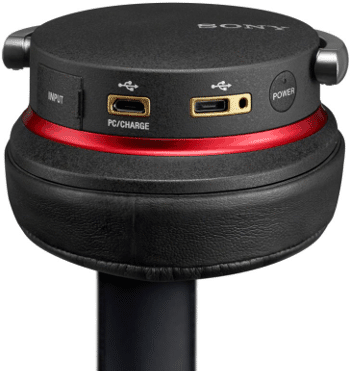 The earpads swivel into position and the headband allows you to adjust the ear cups to ensure a symmetrical, proper fit. The headphone comes with two detachable cables, one with a multipurpose button and a mic while the second cable doesn't have a mic and controls. The cable connection point is located on the left ear cup and looks like a mini pipeline delivering audio through the MDR-1A inline.
Noise isolation is not very good. The comfortable ear pads do not block out exterior noise very well. If you plan to use these as your daily headphones in a noisy environment then this headphone might not be the best fit for you. The Sony MDR-1000X would be a better choice of wireless and for less money a better choice if you are on the go.
These are generally pure, plain headphones, no flashy features. The one-button on one of the supplied cables favors apple devices. And you can download Sony's Smart Key app from the Google Play store to help you personalize the in-line remote for Android devices.
The supplied carrying pouch might not protect your headphones from accidental drops but will protect them from minor water damage and scratches.
I must, however, mention that the Sony MDR-1As is not the most stable headphones for workouts. They will fall off your head if you use them for running. The headsets stay put during casual listening sessions but it will detach if the cable is hooked on something.
If you want a pair of over-ear headphones for working out a good inexpensive option is the ELUX Wireless Headphones by Specter. A smaller sleeker designed specifically for active users at about a third of the price of the Sonys.  
Sound quality
The sound quality of the MDR-1A is crisp clear and well balanced. Even at the forbiddingly high volumes, the headphones don't distort the sound quality, and the moderate-loud volumes still give a powerful bass. The closed-back design helps the MDR-1A to isolate the listener from the surrounding noise passively. They have a well-balanced frequency response that packs enough bass without drowning the vocals and instruments in any track.
These headsets can shift from the speedy attacking beats to the slower, moody and more measured rhymes without hesitation. The top end is uncluttered and clear with an openness that allows you to extract a lot of fines details from any music. The midrange is natural, warm and sounds really substantial compared to competitors in the same range.
The MDR-1As have some kind of emphasis to the bass that is common across this style headphones. The 'Hi-Res' tag is an indication that these are high-end headphones and you should, therefore, come expecting 'higher-resolution' sound and even better-controlled bass.
Unlike the previous version, this pair provides a detailed but smooth treble with plenty of higher-frequency information without the harshness. But if you really need your treble with a little more punch, the Audio Technica ATH-M50x can give you that. They also offer a wider soundstage that is quite involving and helps to manage the chunky bass without drawing the other frequencies.
The mid-range tone is great too, with an ability to make both spoken and sung vocals sound natural. I am sure most people will love the lean, accurate bass offered by the Sony MDR-1A. By balancing a warm, fairly easy sound with a nice mid-range tone and sophisticated-sounding treble, this pair offers itself as a perfect choice for both critical as well as casual listening.
Sony MDR-1A
Pros and Cons
Pros
Lightweight and rate very comfortable
Great definition from bass to midrange to treble
Comes with nice storage pouch
Very accurate sound
Cons
Lacks some iPhone functionality
Poor noise isolation from outside sources.
Not ideal for the gym
Not inexpensive
Conclusion
I have tested quite a number of headphones and I notice that the Sony MDR-1A headphones are the most comfortable over-ear headphones with an impressive sound quality straight out of the box. From the moment you unbox them, plug them in and pop them over your ears, everything sounds fantastic whatever your music genre of choice.
The bass response is quite punchy without feeling muddled even at max volume. The mid-level and higher frequencies are clear and crisp
The sounds are nicely separated to give a really engaging and all-encompassing stereo listen that adds the kind of details that I really love. The cans deliver a comfortable listening experience and a lightweight design that's not too leaky at higher volumes.
The isolation is also impressive, and they let you immerse yourself deeply in the details of your tracks. Those looking for fashionable designs will also appreciate the beautiful frames and extremely comfortable ear pads and headbands.