Google Home is a series of smart speakers developed by the search giant, Google. The smart speakers are powered by Google Assistant which allows you to issue voice commands –making it a pretty good helper. You can have it call your mum, schedule a meeting, remind you to pick up groceries and a wide range of other daily home tasks.
But perhaps it's the third-party products that really put the "home" in the Google Home. The system works with hundreds of other smart gadgets for your home automation needs such as to improve your security, manage your energy usage, control your entertainment system, and so on.
Google assistant might not be compatible with as many smart-home products as Amazon's Alexa, (yet), but it sure is giving Amazon's Echo and the likes of Apple's HomePod a run for their money. The only advantage Alexa has at the moment is that it has more integrating with third-party partners, but Google is not far behind and is quickly catching up. Here is a google home compatibility list that will help get you started.
Having said that, Google Home, Google Home Max, Google Home Mini, and Google Home Hub have come a long way since the first version of Google Home was released in 2016. Using Google Home, you can now control a lot of smart lights, smart locks, thermostats, and much more just with your voice. What smart devices work with Google home?
What Smart Devices Work Well with Google Home?
Whichever Google Home product you opt for, the smart home assistant will have the capability to act as the hub of all the other smart google assistant devices in your home. It can surely do a lot on its own including managing your to-do list, answering any queries you have or scheduling appointments.
However, you get to appreciate Google Home's power and versatility better once you get to connect it to other smart google assistant devices in your home –smart plugs, smart lights, and other cool home automation devices.
While that sounds cool and convenient, before you start hooking or even buying other smart devices to connect to Google Home, you need to take a moment and find out if they're compatible with your Google smart assistant. So, before we get into the google home compatibility list, it's important to mention that there are five standards that Google Home Works with.
Five standards to look for that work with Google Home
Google Cast
Nest
Samsung SmartThings
Philips Hue
IF by IFTTT, each covering a different set of devices.
To further understand how smart homes work see What are smart devices and the best smart home system?
We will not cover each platform separately. Instead, we will discuss compatible google assistant devices in eight categories for ease of understanding.
Many of the google assistant devices mentioned in this article will run on their own straight out of the box, but others will need a hub to be able to function.
---
Google assistant devices home compatibility list
1. Smart thermostats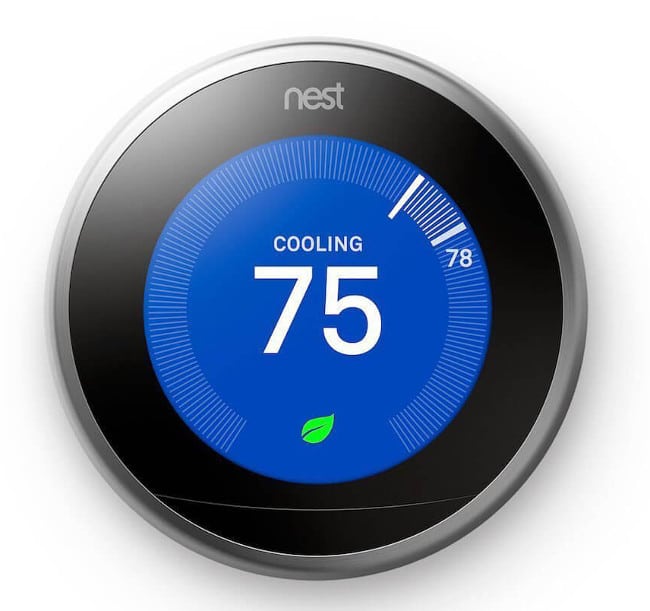 Did you ever imagine that you can control the temperature in your surrounding using voice command? Well, connecting Google Home to your smart thermostat allows you to do just that.
The most popular compatible smart thermostats include:
Ecobee
While Ecobee has Alexa inbuilt, you can still connect it to Google Home and take advantage of the available voice control commands. The device comes with an innovative color touch screen and tends to be more energy efficient than most other options in this category. The Ecobee is very popular and is a good inexpensive smart thermostat. See more details at Amazon.
Honeywell
If you're not sure about the Ecobee, Honeywell is another solid option you should give a try. Its aesthetic design is quite outstanding when placed alongside other home gadgets.
Once you link your Honeywell Total Connect Comfort account to Google Home, you will be able to adjust the temperature and do lots of other cool stuff. The Honeywell smart thermostat can also provide you with reminders and alerts such as low-temperature warnings. Available at Amazon.
Nest and Nest Learning Thermostat
The Google-owned Smart thermostat is a rather obvious addition to the list. When linked to Google Home, Next allows you to control temperatures straight from your smartphone and set timers for your home's temperature.
Google Home will enable you to do all that too with just your voice. The advanced Nest Learning Thermostat will learn your preferences and adjust the room temperature you desire automatically. The Nest Learning Thermostat will work seamlessly with Google home available at Amazon.
To easily add addition smart control to particular zones or rooms in your home the Keen Home Smart Sensor can be placed in a room and control compatible Keen Home Vents to control the temperature of individual rooms. Both are available at Amazon.
Thermostat brands that work with Google Home available at Amazon
---
2. Smart Lighting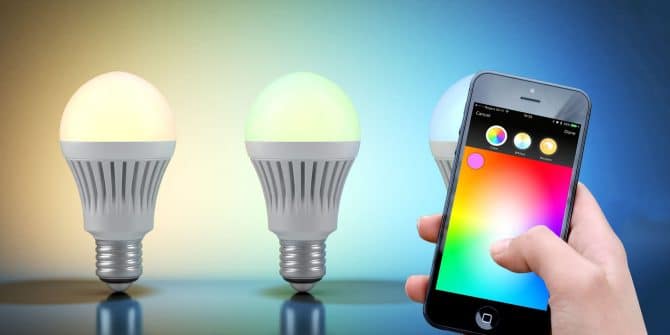 Smart lighting is another very common feature that is making home automation an attractive addition. Typically, smart lights in most home automation systems can be controlled remotely either via an app or a voice command. Smart lights can do things like automatically turn on when you pull into your driveway, turn on when motion is detected, turn off at a particular time of day or night.
For example, if you connect your Philips Hue lights to Google Assistant, you can do more than just switch the lights on and off. You could adjust timing, sync your lights, set scenes, change colors and ask Google assistance if you left the lights on. All this can be controlled by your smartphone regardless if you are home or halfway around the world.
Philips smart bulbs
You also get several hue options like individual bulbs, light strips, multicolor bulbs, and white bulbs. However, in addition to buying the smart bulbs, you will need to also buy a Philips Hue Bridge which will connect all your smart lights to the network. Other than the most popular Philips smart bulbs, LIFX bulbs are also quite impressive and easy to set up and use.
This doesn't need a bridge or smart lighting hub –all you need is to plug them in and set them in your network. Connecting to Google Home will allow you to do things like set schedule, turn the lights on and off, and dim. Lighting automation can also add another level of security by turning lights on and off to look like people are home.
Light bulb brands that work with Google Home available at Amazon
---
3. Smart Switches and Plug Outlets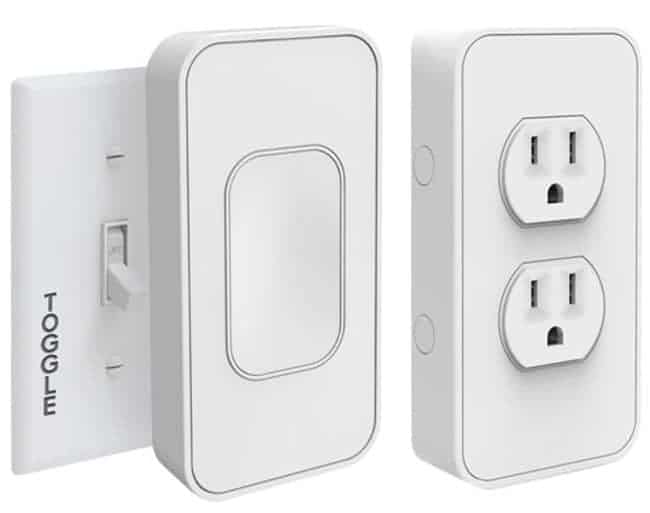 There are plenty of smart plugs and switches on Amazon nowadays, and as you will notice, most of them don't even require a hub. The Wemo Mini Smart Plug, for instance, gives you remote and automated control over a number of devices such as fans and lambs that aren't connected to the network.
Each of the plugs fits perfectly to a single outlet and allows you to manage any appliance plugged into it. Another solid option is the Leviton's Decora smart plug that pairs effortlessly with the Google Assistant-powered smart speaker. The plug connects directly to your Wi-Fi which means you don't need to purchase a separate bridge or hub.
Generally, look for something that connects to Google Home without much of a fuse and preferably allows you to set timers, schedules, remote control, and is relatively affordable.
Smart switches that work with Google Home available at Amazon
---
4. Smart Appliances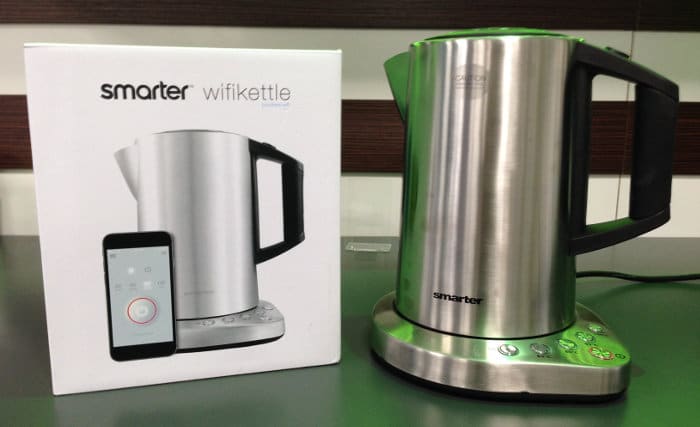 What is a Smart Appliance?
A smart appliance has computer technology that can be connected and communicate with a smart home system or used with an app on your phone. Smart appliances have and wifi capability or other protocols to connect to a smart home network. What makes smart appliances special is that they can be monitored and controlled from anywhere. Common household appliances like refrigerators, stoves, dishwashers and many countertop appliances are all getting Smarter.
Examples of what a smart appliance can do are:
Smart appliances can sense a power issue and will shut off to protect the device. If a dishwasher or wash machine is leaking a smart device will turn off the water and send out a notice to the homeowner's smartphone.
Refrigerators have scanners that will allow you to scan products and help you monitor expiration dates and give you recipe ideas with ingredients that are in your cupboard. It will also help create your shopping list with this information and by learning your habits.
More home appliance manufacturers are adding smart technology to their products every day. A few smart appliances that work well with Google Home are the LGs 3 Door Instaview Door in Door refrigerator. or another model that will work is the LG French Door Smart Refrigerator both can be ordered from Home Depot.
There are many smart stoves available that are compatible with Google Home. The  Whirlpool Smart Slide-In Electric Range with Scan-to-Cook Technology has Scan-to-Cook technology. This technology will set the oven to the proper temperature by scanning the barcode on your favorite frozen meal. It will also set the oven to a custom preferred setting for a particular product.
Another company that is compatible with Google Home is the GE Profile Slide-In Smart Gas Range that has anywhere control with remote notifications. This feature can preheat and monitor your oven from anywhere using the GE Appliances Kitchen app.
---
5. Smart Security and Locks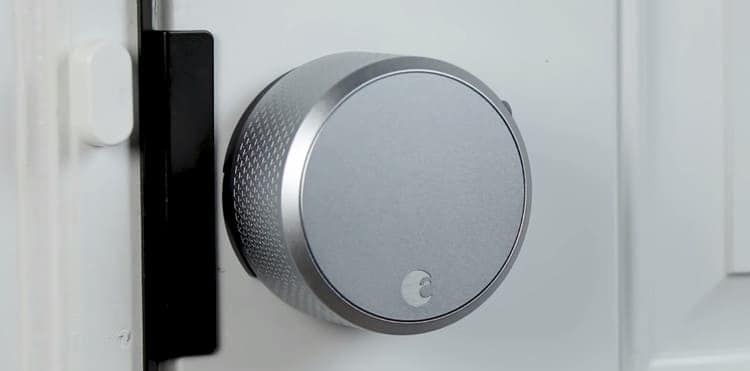 Safety and Security is one of the biggest reasons most people automate their homes. There're tens of brands currently offering home automation security solutions such as smart locks and surveillance. While most google assistant devices can work independently and controlled via respective apps, there're plenty of security smart locks, cameras, video and doorbells that are compatible with Google Home.
One of the most popular examples is the August Smart Lock Pro  Available at Amazon, which allows you to retrofit your existing lock and connect it to Google Home. Smart lock Pro automatically locks behind you and unlocks when you approach.
It also notifies you if the door is not securely closed and locked. You can remotely open it to allow in a repairman, delivery, etc. for a specified amount of time. Still, on the smart locks, the Nest X Yale Lock Available at Amazon that is another great option for homeowners looking for a key‑free deadbolt type of lock with a keypad.
It has a rather impressive design and integrates well with Google Home. A voice command via Google assistant will allow you to lock or unlock the door, or check if it's locked.
Smart Locks that work with Google Home available at Amazon
---
6. Smart Home Surveillance Cameras
More people want surveillance cameras in their homes for additional security. In the past installation was difficult and the camera quality was poor and the overall cost was expensive. Today there are many wifi-connected surveillance camera options. This makes installation much easier and the cameras can be controlled remotely.
The Ring Wi-Fi Enabled Video Doorbell is a very easy way to add a surveillance camera to your front door. Not only does the Ring Smart doorbell operate as a doorbell it also has a good quality camera with night vision that will start recording when motion and sound detection with cloud storage.
The video recording goes directly to the cloud for storage and can be accessed anytime to live stream and playback anywhere from your smartphone. Many have free services or cost very little per month to subscribe.
Doorbells that work with Google Home
Security Cameras that work with Google Home
---
7.Smart Water Heater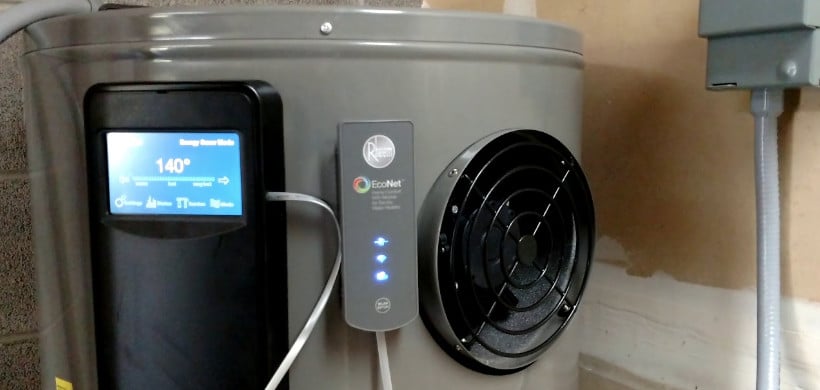 A water heater is in every home and is a large portion of your utility bill. A standard water heater can be very wasteful because it maintains a constant water temperature all day so that hot water is available at any time.
This is not ideal because in reality you need hot water only at certain times of day mostly in the morning or evening when showering, washing dishes or doing a load of laundry and the rest of the day energy is being used just to maintain the water temperature.
A smart water heater can save you money and be much more efficient by providing you with hot water only when needed. A smart water heater gives you the ability to remotely adjust the temperature and check on the water heaters operation from anywhere.
If a water leak is detected your phone will alert you. It also has a vacation mode setting. This setting reduces the hot water temperature to a minimum temperature. A smart water heater can also be programmed to take advantage of heating water in off-peak hours when electricity rates are cheaper.
Smart water heaters and controller will learn your habits and will only heat water when needed or purchase a smart water heater. Many smart water heaters are tankless and supply hot water on demand and do not operate when hot water is not required.
There are two ways to set up a smart, water heater. The most inexpensive way in to add a smart water heater controller to your existing water heater. Like the Rheem Ec
oNet Platinum that is available at Amazon. This controller is compatible with the Rheem EcoNet Platinum can tie into a Nest thermostat and smart home control system. You can control everything with your smartphone and the EcoNet App.
The second option is to buy a complete water heater. There are many new tankless options available that take up little space and provide you with hot water on demand.
A tankless water heater does not sit around all day heating water and will only provide you with hot water when you need it. This will save you money. The Rheem 3-1 Performance tankless water heater is a good option.
Smart Water heaters that work with Google Home available at Amazon
---
8. Smart Hubs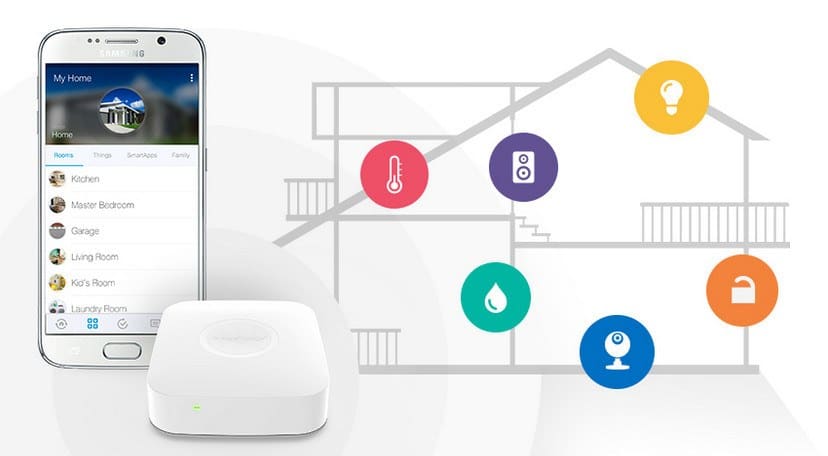 If you're planning to go deep into home automation, getting a smart hub will take your home automation efforts to the next level. A smart hub allows you to centralize and control all your smart home products from one place instead of managing a number of them through a bunch of apps.
Perhaps one of the most popular hubs is Samsung's SmartThings hub. The hub integrates devices connected via Wi-Fi, ZigBee, and Z-Wave allowing you to control all the connected devices from a single app.
There is a wide range of accessories offered by Samsung to go along with the SmartThings hub. In addition, it's also compatible with a wide range of other third-party products, including Google Home. If you're looking for a non-conventional but equally powerful hub, you should consider Wink's hub 2. The hub allows access and control of a number of devices so you can set routines that fit your lifestyle.
From turning lights on, adjusting the thermostat and turning the TV on when you wake up in the morning, to automatically unlocking the garage door when you get back home, the level of automation can only be limited by the number of compatible devices you're willing to install and connect.
There are many other hubs compatible with Google Home including Logitech Harmony and Vivint. If those do not make the cut, you should probably try out the IFTTT which is another way to get all your apps and devices talking to each other. Check out more about IFTTT and compatible services on their page ifttt services if you're not familiar with them.
To understand more about Smart Home devices and protocols see What are smart devices and best smart home system? to learn more about IOT Protocol and IFTTT.
Smart hubs that work with Google Home available at Amazon
---
Google Home IOT Protocol And Compatible Brands
Here is a list of smart product manufacturers to look for that are compatible with Google Home.
Amazon
August
Belkin
Control4
Canary
ecobee
First Alert
Hive
Honeywell
Kwikset
Lux
Nest
Netatmo
Nuki
Philips Hue
Samsung SmartThings
UPB
X10
Insteon
Wink
ZigBee
Z-Wave
Bottom Line
Google Home can be a powerful hands-free home assistant if it's well set up and compatible devices carefully selected. There are plenty more google assistant devices out there across different home automation categories that are compatible with Google –we can't possibly recommend all of them in this post.
However, we've tried to point out the best in class for each category, but you're free to explore more options. Sticking with the same brand will make things easier to set up. Let us know your experiences and if you find any other interesting additions please comment below!