What is a smart home hub and how do you choose one? A smart home hub is a device or software that connects gadgets within a home automation system and allows them to communicate. The Smart home automation devices can either connect locally or in the cloud, using technologies such as the Wi-Fi, Bluetooth, Zigbee or Z-Wave protocols.
Home automation is becoming increasingly popular, and smart homes are no longer a reserve for science fiction blockbusters. Today, you can install a wide range of smart home devices in your home that allows you to do all the fancy smart things like remotely shut/open doors, turn the lights on/off, and even see who is at your front door via your smartphone, from anywhere in the world.
When Le Corbusier, a renowned Swiss-born French architect, designer, urbanist and one of the pioneers of modern architecture once wrote "a house is a machine for living in," it didn't make much sense back then. That was in 1923, today, with the advanced development of techs like the Internet of Things (IoT), Wi-Fi, IFTTT, Bluetooth, Zigbee, Z-Wave and so on, the reality of that statement has never been so close.
What is a smart home hub and how do you choose one?
If you missed our detailed post on home automation, read What is Smart Home Automation and how does it work? , though, we want to talk a little about one of the most crucial components of home automation –the smart home hub. If you're just getting started with home automation, at the end of this article, you will get a better idea of what smart home hubs are, why you need one (or not) and how to pick the best from the market.
What Is A Smart Home Hub?
A smart home automation hub, (also known as a smart home bridge), translates various communication protocols from different smart home devices. For instance, your smartphone, which natively uses Bluetooth or Wi-Fi, can 'talk' to a smart switch that only uses Zigbee via the smart hub. The hub, therefore, acts as a central server to your smart home network by trying various systems and devices together.
This simplifies your work of monitoring and controlling multiple systems since they can now all be monitored and controlled from a centralized platform or app. So through the smart home hub app, you can program your home automation system to turn off the lights, switch off the entertainment sockets, turn off the fan, turn the heater to 'low' or 'off' and lock all the doors when you walk/drive out of the main gate.
You could also easily program it to do the reverse when you step back into your home. If you want to get really fancy, you can program your system to turn on the TV when you seat down on living room couch; turn on a classical music station when you walk into any room; dim the lights/change the light color when you get in bed; automatically prepare coffee when you get out of bed … the list goes on and on.
Depending on how far you're willing to go (and spend), the possibilities of what a smart home hub can do are literally endless. Advanced smart home hubs can also help divert traffic off Wi-Fi easing the congestion on the network. It can also allow you to monitor and control any device connected to your home automation network from any place in the world.
How A Smart Home Hub Works?
The hubs are generally network devices that serve as a center of data convergence from one or more smart home devices, and send out the data to other devices. They usually have inbuilt switches that maintain information to determine where and how data is forwarded.
So your smart home hub will essentially work as your 'universal remote' for all the devices connected to your home automation system allowing you to monitor, schedule, automate and control tasks. With a hub, you can control many different systems and accessories such as smart sensors on thermostats, outlets and switches, lightbulbs, door locks and sensors, garage door openers, doorbells, energy monitors, and window treatments/coverings.
A smart hub can also control motion sensors, smart radios and speakers, flood and leak sensors, security systems and cameras, carbon monoxide and smoke detectors, fans, water heaters, irrigation controllers, and a number of other household appliances.
As earlier mentioned, you can take it as far as your budget and needs dictate. A number of smart home devices come with their own hubs; however, these systems often don't integrate well with other smart home systems. For instance, a smoke detector might not be able to "tell" the smart locks to open doors for easy exit when a fire is detected. So a dedicated smart hub will work as a single command center for all the systems.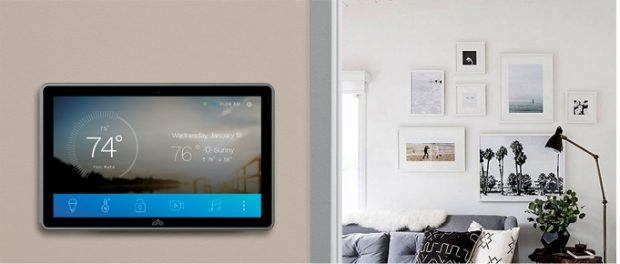 Do You Really Need A Smart Home Hub?
Whether or not you need a smart home automation hub depends on the level of automation and the number of devices connected to your system. If you're just starting with home automation and you're looking for basic level automation, a high profile hub might seem unnecessary.
For instance, if you're just looking to install motion sensor lights or smart locks on your doors, going for a high profile hub would be an overkill. Many smart home devices such as LiftMaster smart garage door openers and Philips Hue smart lights that you can get from Amazon come with their own apps and hubs. Other smart devices such as the Lifx smart lights, Nest thermostat and video doorbells from Ring connect to your Wi-Fi directly, and you don't need a hub for them.
However, if you're looking into a more advanced smart home ecosystem with numerous smart devices, then you might need a dedicated hub. For instance, if you own smart locks, bulbs, speakers, thermostats, security systems and switches all from different manufacturers, it can become cumbersome moving from one app to another just to trigger a single command. In that case, a smart home hub app will save the day. From a single dedicated hub, you can create routines that trigger several systems at once.
For instance, you can create a "Good morning" routine that turns on the lights, opens the window and door blinds, turns on the TV, adjusts the heating in your living room, and starts your coffee brewing, all at once. They are equipped with all the software and protocols required, dedicated hubs kind of suck in all your devices.
They, however, don't replace the native mini-hubs and bridges that come with some smart devices such as the Philips Hue smart light system.
Instead, a dedicated hub consolidates all of them together for ease of monitoring and control. Getting rid of native mini-hubs on such systems might actually reduce their efficiency and functionality.
Things to Consider When Choosing a Smart Home Hub
Integrations: some dedicated hubs offer more integrations than others, and the hub might limit the number of possible devices you can connect. So check on this before purchasing.
Voice control: are you looking for voice control functionality? Then you might want to choose hubs that can integrate with smart assistants and speakers such as Google Home and Amazon Alexa.
Connection: some hubs, such as the SmartThings hub, can connect directly to your router, while several other brands connect directly over Wi-Fi.
Compatibility: this is extremely important. Otherwise, you might end up buying a dedicated hub that only supports half of your smart home products. Most high profile hubs will carry all the major protocols, i.e. Zigbee, Z-Wave, Bluetooth, Wi-Fi, and this is what you should be looking for.
Operating system compatibility: Most systems are compatible with Android and iOS, but you should still go ahead and check if the system supports your type of OS. Some smart hubs, for instance, are incompatible with Blackberry and Windows phones.
Smart home app: a majority of the hubs can be accessed, monitored and controlled from a smartphone app, but if for some reason you will need to access and execute these functions primarily via your PC or Mac, check to see that this option is available.​
 If you have security concerns read, Smart Homes Are Cool, But Are They Really Secure?
Now, Which Hub Should I Choose?
Now that you understand the definition and functions of smart home hubs. Which hub should you choose? But if you can't seem to locate the best hub by yourself, here are our top 5 recommended hubs from some of the leading, reliable manufacturers.
---
1. Samsung SmartThings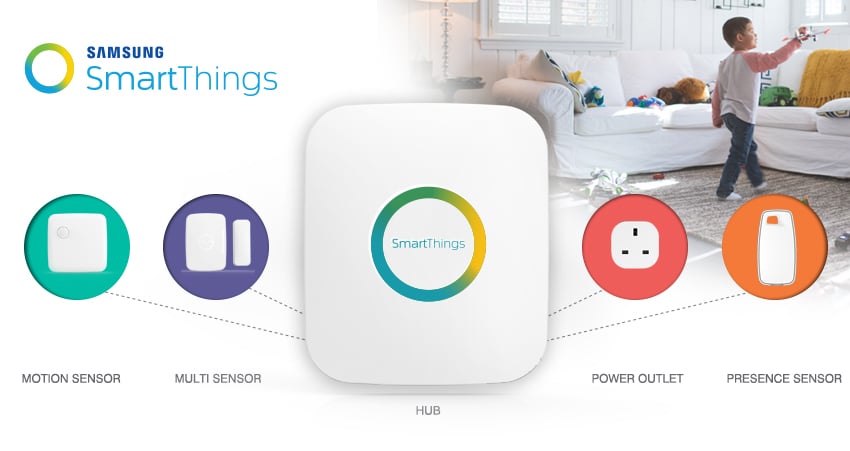 The Samsung SmartThings platform has made some significant progress since its first major upgrade back in 2012. The hub is rather versatile, offering compatibility with a wide range of smart devices. Pretty much everything can be connected to Samsung's cloud service to consolidate all the different units.
There is also support for Alexa and Google Assistant too if you want to integrate voice control. And anything that seems incompatible can be hooked on the SmartThings via IFTTT. It, however, has two apps, the original SmartThings app which has been fully upgraded, and Samsung's new Connect app.
The company hopes to get everyone to the Connect app in the end; however, this one currently still faces compatibility issues with non-Samsung phones. See Amazon For Pricing.
---
2. Amazon Echo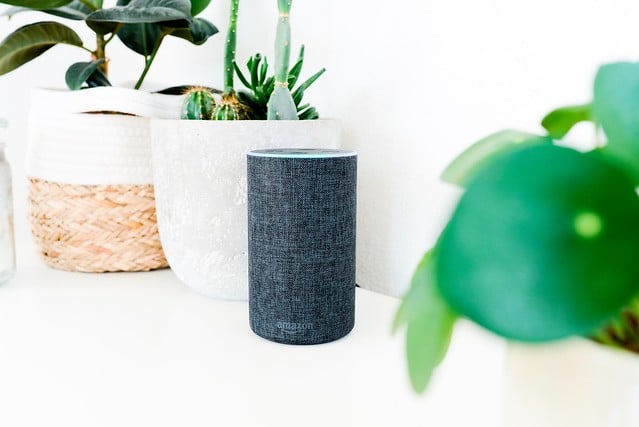 If all you want is to get all your smart devices together and control them efficiently, then you will find Amazon Echo coupled with Alexa a perfect fit. You can control a wide range of smart home devices via voice command, and setting scenes and groups is seamless.
It, however, doesn't offer as much compatibility and control as the more agile SmartThings. See the Amazon Echo 2 Review.
---
3. Wink Hub 2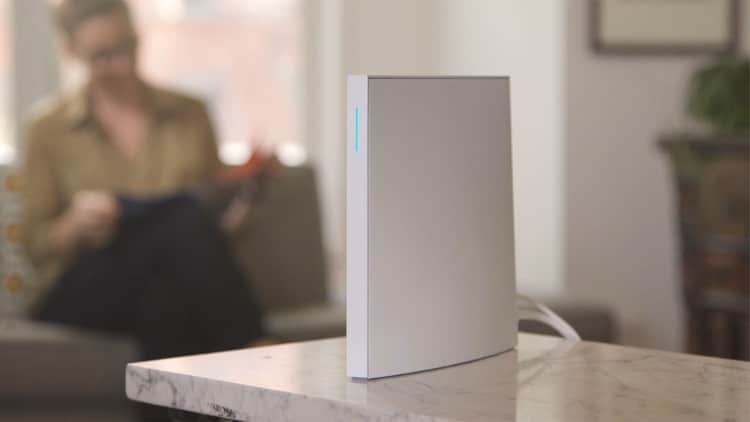 This particular hub plugs directly into your home's smart network and communicates with your smart devices internally. It doesn't rely on cloud automation like the IFTTT. The company supports nearly all types of protocols including IFTTT, Zigbee, Z-Wave, Lutron's Clear Connect, Wi-Fi, and Bluetooth LE. Additionally, Sonos, Alexa, Nest, Google Assistant, Honeywell, and Philips Hue are all compatible.
With the Wink Hub 2, you don't have to necessarily plug it into the Ethernet. You can connect to your home network via Wi-Fi. It, however, doesn't come with a battery backup like the Samsung SmartThings Hub, so you will need to have it plugged in and powered for it to work. Wink has automation called "Robots" which allows you to team up a compatible tech to form themes and routines. See Amazon For Pricing.
---
4. Vivint Smart Home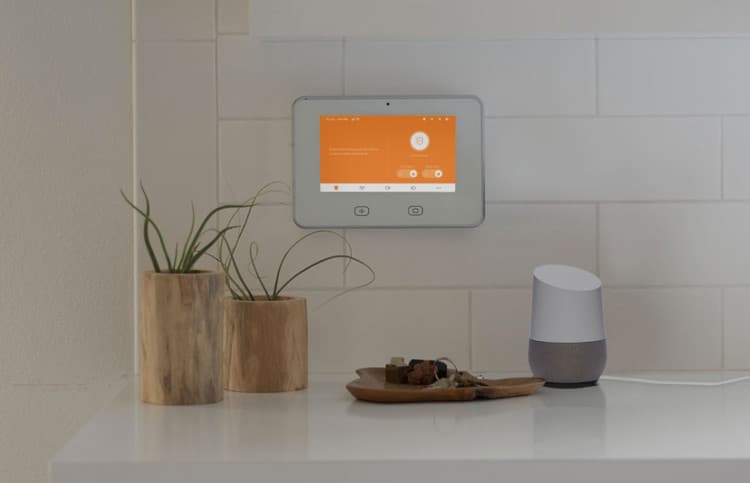 Vivint Smart Home hub is a next-generation system that links a wide range of devices and systems. It comes with its own door and window sensors, carbon monoxide sensors, glass sensors, smart doorbells and garage door sensors. Additionally, it supports devices from other major manufacturers such as Amazon, Google, Nest, Samsung, and Kwikset.
The hub connects all the different devices and allows you to monitor and control either from the main hub itself or from an App on your smartphone. It also comes with a silent alarm, so if a burglar holds you in your home and forces you to disarm it, there is a routine that makes it seem like you're disarming it, but would actually be calling the police. Keep in mind, however, that you have to buy into Vivint's services to get the hub. Buy Directly from Vivint.
---
5. Google Home
If controlling your smart home devices through voice commands sounds fascinating and appealing to you, then you should probably try out Google Home too. It's a smart speaker that can answer any question you throw at it, play music on request and even call your partner.
You can add devices to the hub just like you would with the Amazon Echo, then control them using voice commands or Google Home Android and iOS smartphone apps. With Google Home, you can manage your lights, TV, switches, entertainment system, smart locks, and so on. Available at Best Buy.
Bottom line
Hopefully, you've got a pretty clear picture of what smart home hubs are, why you need them and some pointers in the right direction on how to choose one. If you're just starting out with home automation and only need to install one or two smart features, you might not necessarily need a dedicated smart home hub.
However, if you're looking forward to installing a series of smart home devices beyond the very basics, a smart hub will make your life much easier. Explore our recommended top 5 options above and see what works best for your needs and situation.
More about smart homes