Are you a Toshiba TV lover looking to binge-watch The Last of Us, only to be greeted with a frustrating black screen? 
Don't panic! I'm here to delve into the mystery of the Toshiba TV screen black anomaly, showing you various causes and valuable solutions.
So buckle up and get ready for seven crucial ways to approach solving the dreaded Toshiba TV screen black problem once and for all! I've also created this broader Toshiba TV picture problems guide if you find you're still having black screen-related issues after reading this rundown. Either way, let's get to the bottom of the issue!
Main Reasons Why Your Toshiba Screen Goes Black 
Before we get to the fixes and solutions to your black screen problem, understanding why your screen has potentially gone dark may be helpful! 
Electrical Hardware Issues
If the standard fixes haven't worked, a hardware malfunction may be the issue's root. This can be caused by various factors, including a faulty circuit board, power source, or even a shattered screen. This problem may become problematic, so consulting a professional is the best action.
HDMI Cable Issue
A faulty HDMI connection could also be the source of the blackout on your Toshiba TV screen. If you depend on one to connect your devices to the TV, ensure it's in good working order before resorting to other fixes. 
Slack Cables
Slack cables are one of the leading causes of black screens. Check that all wires connecting your TV, cable box, or other gadget are securely connected. A simple tightening of any loose cables could solve your dark screen problems.
Power Overload
A power overload is another common factor. If you encounter an electric surge in your area, unplug your television and other electronic devices, wait for a few moments, and reconnect them. This should take care of the problem.
Technical Error
A technological error could also be to blame for the black screen. Disconnect your television, wait a few seconds, and then reconnect it. This procedure should efficiently resolve the problem.
7 Ways to Fix Your Toshiba Black Screen 
1. Reboot the TV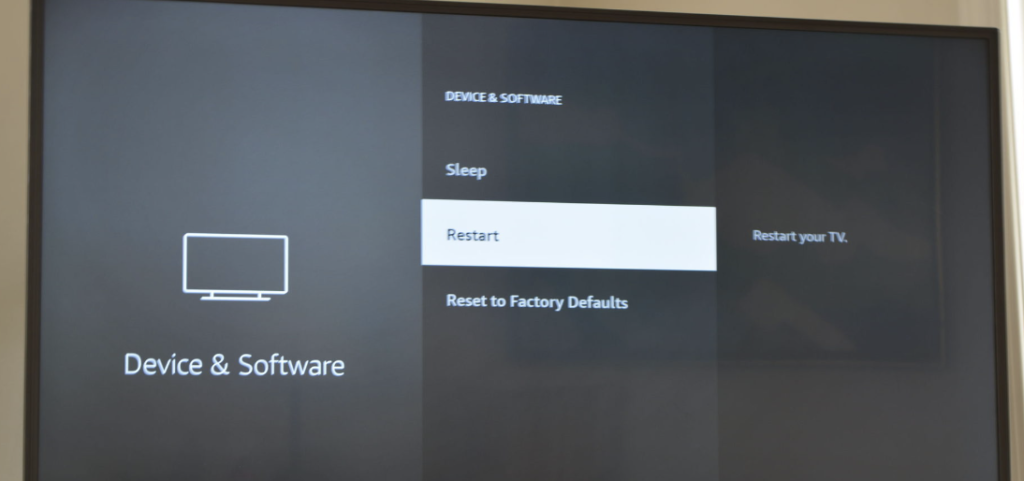 First, switch off your Toshiba TV at the power outlet. Press and hold the power button on the front panel if the TV presents a black screen.
Whereas if the TV displays an image, the remote batteries are either low or dead. Replace the remote batteries and attempt turning on the TV again with the remote.
The most typical way to resolve the black screen problem is to restart the Toshiba TV. Before turning on the screen, ensure any connected devices, like a PlayStation or Firestick, are turned on and working.
2. Adjust the Toshiba TV Input Setting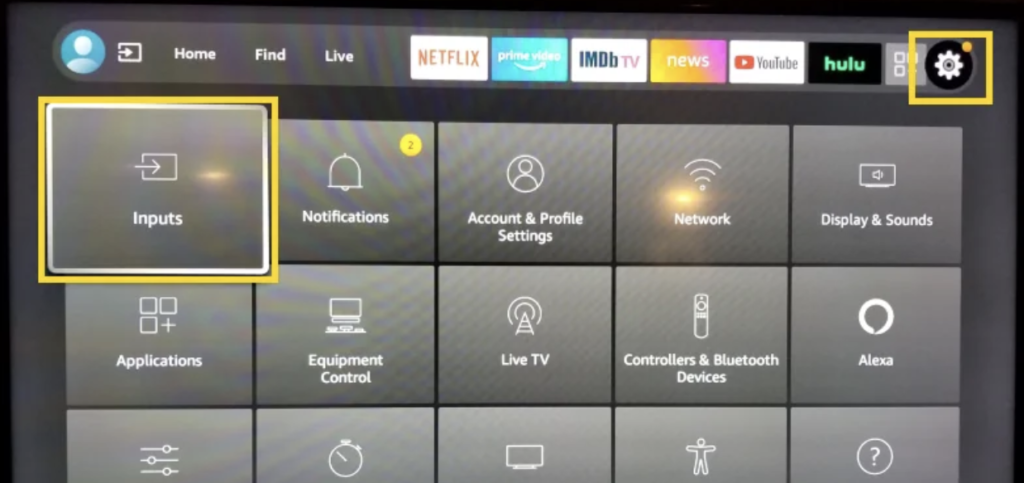 Incorrect input settings for the input source can result in black screens on the Toshiba TV. To test this, first ensure that the Screen is turned on.
Follow these procedures to check and correct the input settings on your Toshiba TV:
Press the External Power Source button on the remote device.

Choose Input Settings.

Examine the TV Inputs to ensure that they are all activated.

Return to the Input Settings option.

Check that there are no problems with the other Input Source Settings

Save the Settings option you require. 

Restart the TV.
3. Disable the Power Saving Mode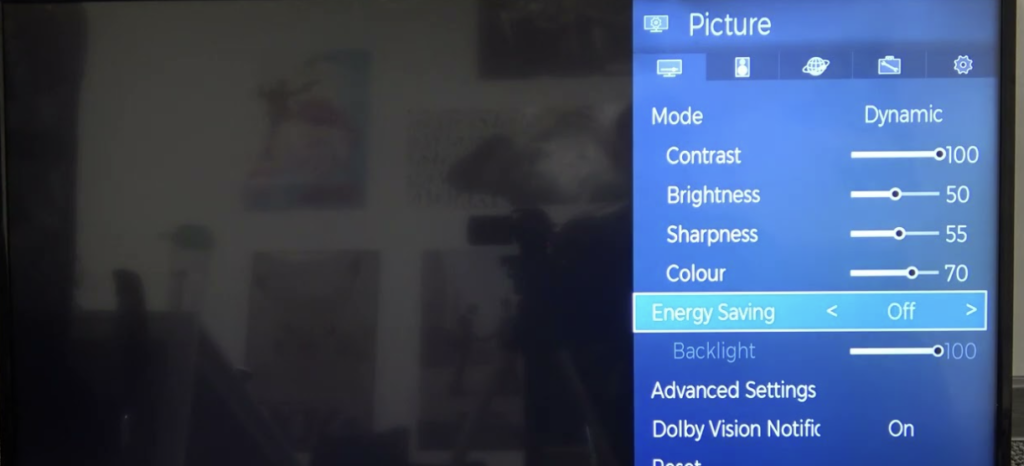 Some televisions will turn off the screen automatically but make noise if no movement is noticed. 
It could be due to the activation of the Energy Save setting or power saver. Check that the TV is not in energy save mode; if it is, use your remote to return it to regular display mode.
4. Upgrade to the most recent Toshiba TV firmware Version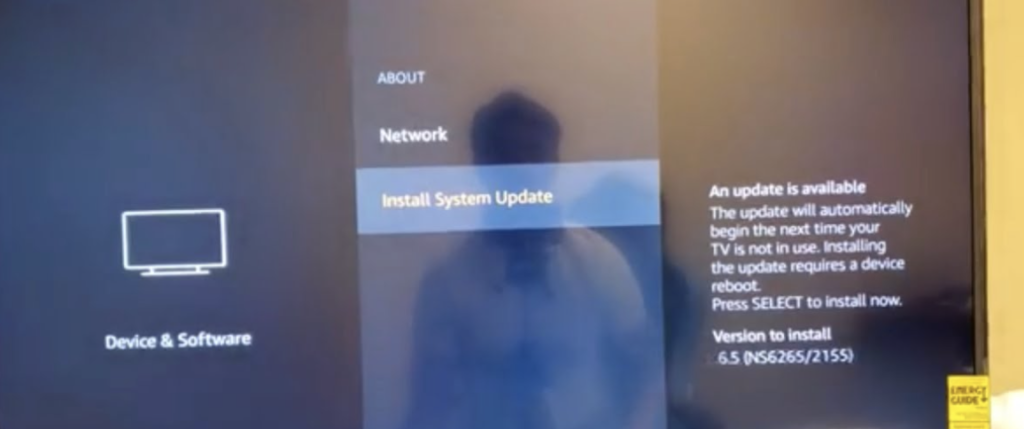 On occasion, older firmware can cause a blank screen on Toshiba Televisions. Toshiba will issue new firmware updates to fix bugs regularly, so it is best to download these to get those bug fixes.
Internally, the Toshiba Smart TV is controlled by firmware. It manages the menus, preferences, and how images are processed and displayed on the screen. 
The most recent firmware version for Toshiba TVs can be located in TV Settings, and it should also be available for download on the Toshiba website.
Follow these procedures to update the Toshiba TV firmware via Settings:
To access the Menu, press the Home button on the remote.
Choose Preferences.

Select Help.

Press Firmware or Software Update.

Select Renew/Update.
5. Power Supply Board Fault
If the power supply board malfunctions, the power light on the TV will illuminate, but no sound or image will be displayed. If your TV screen remains black after trying the other solutions, consider replacing the power board.
6. The Problem With the TV Column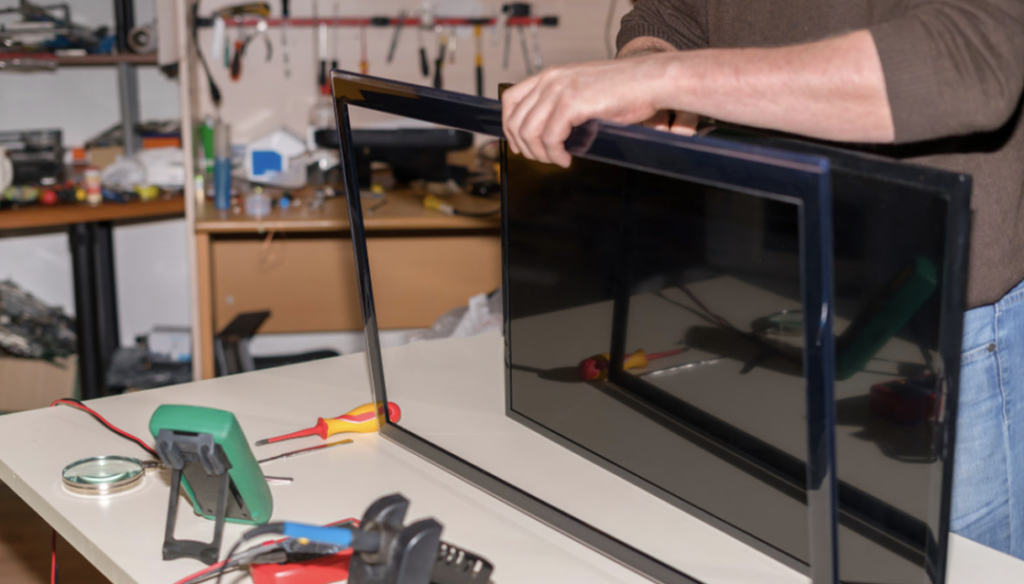 The panel may have been broken if your Toshiba TV screen turns black or blank. In such a case, you should consider whether buying a new TV is better than buying a new screen.
However, it is widely known that restored screens are more susceptible to developing errors in the future, particularly if repaired with poor-quality materials.
7. Toshiba TV Factory Reset Repair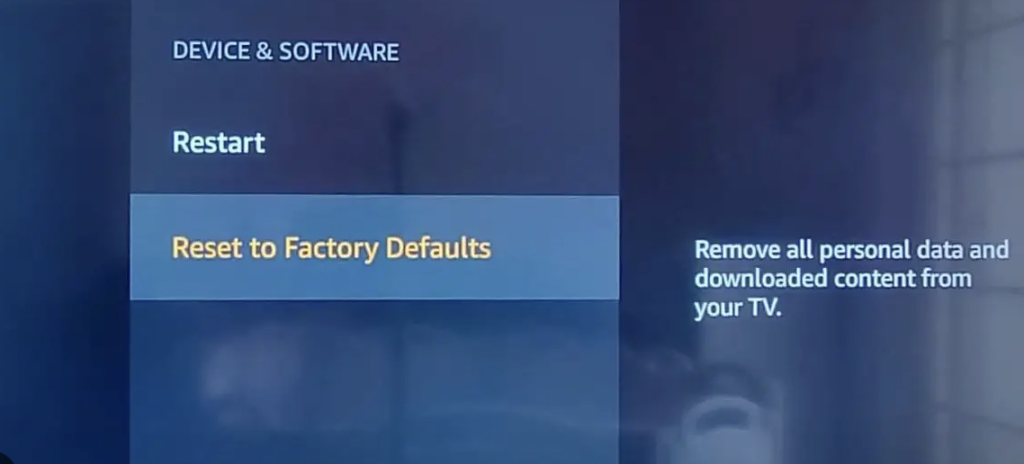 If you've attempted all of the other possible solutions listed above, but you're still experiencing black screen issues on your Toshiba TV; we have one last possible solution for you: a factory restart.
Many issues caused by software errors can be resolved by factory resetting the Toshiba TV to its original factory settings.
Because a factory reset deletes all confidential information stored on the TV, including saved passwords, usernames, and favourites, it is one of the last non-hardware solutions to attempt.
Resetting the television will erase all of its preferences and data. If you've been having issues with your television, resetting it may help.
Conclusion 
These are some of the problems with black screens and their remedies. 
If, after trying these techniques, you still need help with your television, you may require professional assistance. If you purchased your television lately, you could repair it under the manufacturer's warranty.
However, if you own an older TV, it may be time to say a final goodbye and replace it with a brand-new one!
For related Toshiba issue solving articles, see our main Toshiba TV problems guide. I've also written a guide detailing solving Toshiba TV sound issues.