If you're interested in home automation, chances are you think it's too expensive or too complicated to implement in your home. Well, it might sound a little overwhelming and even out of reach, but in recent years, the idea of home automation has become increasingly realistic and more affordable to homeowners. What Is Smart Home Automation and How Does it Work?
Home automation is made up of compatible smart home devices linked through a central system and synced to common household devices, which could be a tablet, smartphone, touch screen panel or keypad. The whole idea is to provide enhanced safety, control, efficiency, comfort, and security. 
Smart home automation increase in popularity can be attributed to the widespread popularity of portable Wi-Fi devices such as smartphones. In this article, we want to break down the ins and outs of home automation, how it works and its benefits, to help you make a more informed decision. So, let's start from the very basics, what is smart home automation system?
What Is Smart Home Automation and How Does it Work?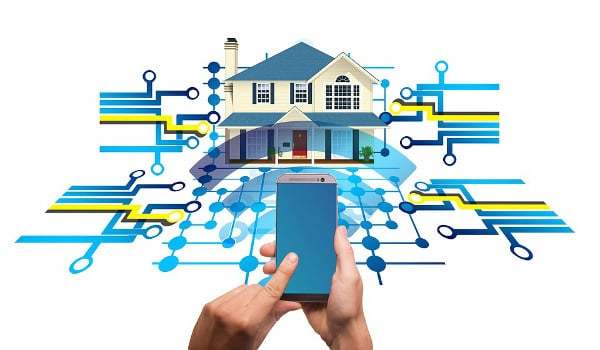 What exactly is home automation?
Smart home automation systems and electronic control of household appliances allow you to easily monitor and control many functions of your home via the internet, making your life more efficient and even reduce your some of your household bills.
For instance, if you're away and want to turn down the heat, turn off lights, check on your kids and pets, or want to confirm if you locked the garage door –home automation will give you that control from anywhere in the world.
If you're not familiar with home automation technologies, what might be on your mind is the "clap on, clap off" light switch that was all the rage in the '80s.
Today, the technology has advanced to include an impressive selection of home automation smart technologies and devices that seemed fictitious just a few decades ago. An increasing number of homeowners are today interested in new home automation technologies are being developed, and the market is expected to continue to grow significantly in the next few years.
The most compatible devices for home automation are the "smart" devices and appliances which can connect to a local area network via Wi-Fi or Ethernet. Additional electrical devices can also be integrated into a home automation system.
What can be automated?
When it comes to home automation, pretty much any electronic device can be automated. So in the end, the most important question would be what should, rather than what can be automated. Homeowners with resources can push the whole automation thing to the extreme. For instance, Bill Gates has his entire multi-million house linked up and automated.
Going as far as microchipping visitors and tracking all their movements and activities while in the house. Your favorite music or TV show comes on as soon as you walk into any room, lights come on an off as you walk through different rooms and areas in your home…and other magic stuff.
For an average homeowner, that might be a little reach. Assuming you're not yet in the Bill Gates' league of building a multimillion automated house from the ground up, chances are you're are only interested in adding a modest level of automation to your existing home features and appliances.
Perhaps the most popular basic home automation systems are smart home security systems. Smart home automation systems basically include cameras you can access remotely and a set of alarms that you can set from your smartphone. A smart home system can be augmented by the addition of things like smart locks.
These allow you to remotely open the gate and doors –incredibly useful when you want to let in delivery or repairman. Let's take a quick look at some of the areas of your home that can be automated.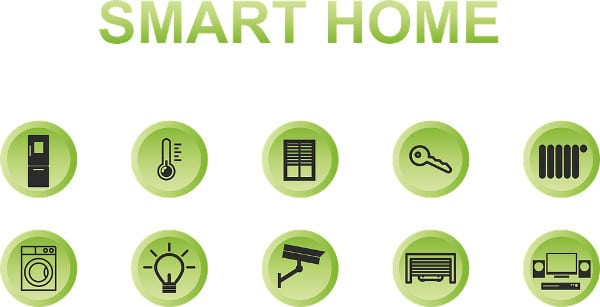 1. Automate security and access control
Security and access are some of the biggest reasons people automate their homes. Imagine the idea of remotely monitoring your home via video from any place in the world, anytime? As mentioned above, you can automate security cameras, locks, alarms, and other secure access technologies. Automating security is not just "cool," but a functional way to secure you and your family.
2. Entertainment, audio and visual
Are you building a home theater to sync your audio-visual equipment? Or maybe want to get rid of those entangled cables and remotes lying all over? Well, installing the right technologies and devices will allow you to do this without much of a fuse. You can stream your videos, queue up your music, or tune into cable and satellite TV all from one device.
3. Automated lighting control
Other than safety and security, smart lighting control technology is another common reason homeowners are attracted to home automation. From cutting the electrical costs to managing which lights are on when needed. Fancier systems will even allow you to control the color and intensity of the lighting system, as well as incorporating motion sensor lights.
4. Automating climate control
Most home automation systems include smart thermostats which increase energy efficiency and climate control. All you need is to set your preference for home or away, day or night and allow the system to adjust the temperature accordingly.
Other than managing the heating and cooling cycles, you can automate other products such as air quality and humidity control systems and air vents to keep your energy bills low while ensuring optimum comfort.
How does home automation work?
You now have a good idea of what home automation is and what is involved to get started. Home automation is essentially a network of hardware that communicates with each other, with electronic interfaces that work to integrate everyday devices via the Internet.
Each device on the system typically has sensors and is connected via Wi-Fi allowing you to connect it on your smartphone or tablet from home or anywhere in the world. Such things like locking the front door, turning lights on and off, and controlling temperature can be performed seamlessly from anywhere.
A standard home automation system typically has three main components; sensors, controllers, and actuators.
Sensors are meant to monitor things like temperature, humidity, motion, and daylight. With the use of sensors, a home automation system can adjust settings of such parameters to your preferences. Controllers are smart devices such as personal computers, smartphones, tablets, and automation modules.
They send and receive messages about the status of the automated system and appliances in your automated smart home. These are what allows you to monitor and control your home automation system.
An actuator controls the actual function or mechanism, of a home automation system. An actuator could be a motor, light switches or motorized valves. They are activated and controlled by commands from a controller device.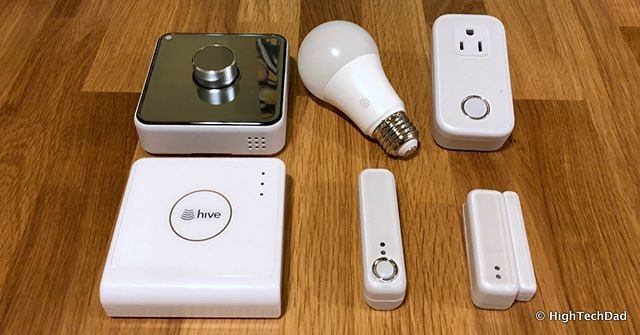 Here is a quick summary of the most common features offered by home automation systems:
Remote lighting control
Fire and carbon monoxide monitoring
Appliance control
Thermostat control
Live video surveillance
Home automation security systems and cameras
Real-time text and email alerts
Alarm systems
Voice-activated control
Keyless entry
Digital personal assistant integration
Recommended smart products available
Benefits of home automation
The overall benefit of having a home automation system is to streamline your home's functions. If you haven't picked them from above already, here are the main advantages of home automation;
Control: home automation devices are primarily meant to offer better control over the functions within your home. You can open your front door or garage, turn off the light or turn on the heater from anywhere remotely.
Savings: smart light bulbs and thermostats will save you energy and eventually cut down the cost. Some water automation device can even help you monitor water usage.
Safety: Most home automation devices include security and safety monitoring features. A good number of automation systems are designed around home security and safety as their core functions. Video surveillance, alarm functions, motion sensors, and automated lighting are used to thwart the efforts of would-be burglars.
Convenience: The fact that home automation systems perform most functions automatically means a great deal of convenience. A lot of smart devices are compatible with one another, which allows you to set the triggers and automate most of the functions.
Comfort: automation devices can be used to create a more comfortable atmosphere. Things like adaptive and intelligent lighting, temperature and sound are quite enticing to homeowners looking to install automated home systems.
Peace of Mind: overall, home automation offers peace of mind because you can monitor your home and see what is happening from anywhere, anytime –thanks to the smart cameras and other devices. Can't remember if you locked your garage door? Just whip out your phone and check the status on the app.
Bottom line
As you can see, home automation is not that complicated or alien. You get to choose the level of sophistication according to your needs and budget. The bottom line of any home automation system is to provide convenience, better control, safety, comfort and overall peace of mind.
If you're on a tight budget, you can start with the basic automation features such as video surveillance, alarm systems, and smart locks, and upgrade as more funds become available.
Learn more about smart devices