The BeatsX By Dru is an excellent pair of in-ear headphones that comes with supreme comfort, effective Quick Charge feature and smart iOS integration. The Quick Charge feature is pretty impressive; your battery can last up to 2 hours of a single five-minute charge.
They also borrow heavily from their previous versions including the flat, no-tangle cable and compatibility with iOS devices. Let's take a closer look with our  BeatsX By Dre Wireless Earphones Review.
The Beats X squarely targets iPhone owners. The Bluetooth connectivity is flawless, whether you're connecting it to an iPhone or Android equivalent, thanks to the Apple W1 chip. The Beat X follows the general outline of the previous version of the Beats, but it seems to have dropped the characteristic aggressive lines and curves.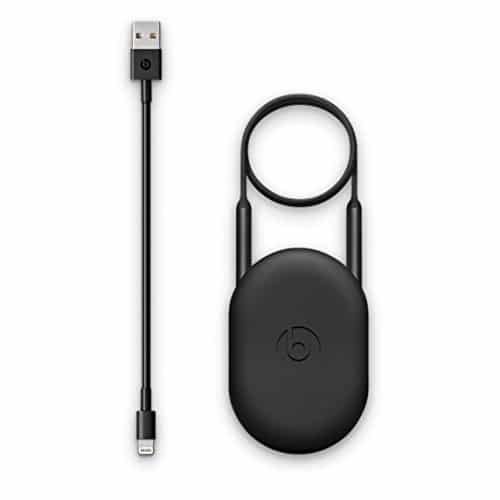 Build and Design
In-ear headphones fall into three general designs.
Two earbuds that connect to one another through Bluetooth
Fully wired and connected to the source device using a 3.5mm audio cable
Two earbuds connected via a cable that wraps behind your neck.
The BeatsX headphones fall into the last design category.
Some people prefer the fully wireless in-ears to this design. However, fully wireless designs come with their own challenges. First, it's very easy to lose the fully wireless earbuds as they can fall off without you noticing. Secondly, fully wireless earbuds have no place to hold inline controls and battery.
This means you will have to contend with using most of the controls on the source device and smaller battery that doesn't last long between charges.
The Beats X is simple, light and slim, easy to wear and extremely comfortable. You will find a three-button remote on the cable rather than the neckband, while the band itself sits well around the neck. 
The inline controls are pretty basic but very effective. They could be improved upon as they do not provide good tactile feedback to confirm if you pressed the button or not.
Like most streetwise minimalistic wireless earphones, the Beats X earpieces have magnets on the back of each piece, which allows you to stick them together when not in use. The addition of tangle-proof wires removes the frustration of every day having to untangle your headphone wires before your workout.
If you intend to be using them primarily for sports purpose, you have optional silicone wings that attach to the earpiece to make them a bit more stable. You also get four sizes of ear tips to ensure that you get your exact fit.
BeatsX By Dre Wireless Earphones Review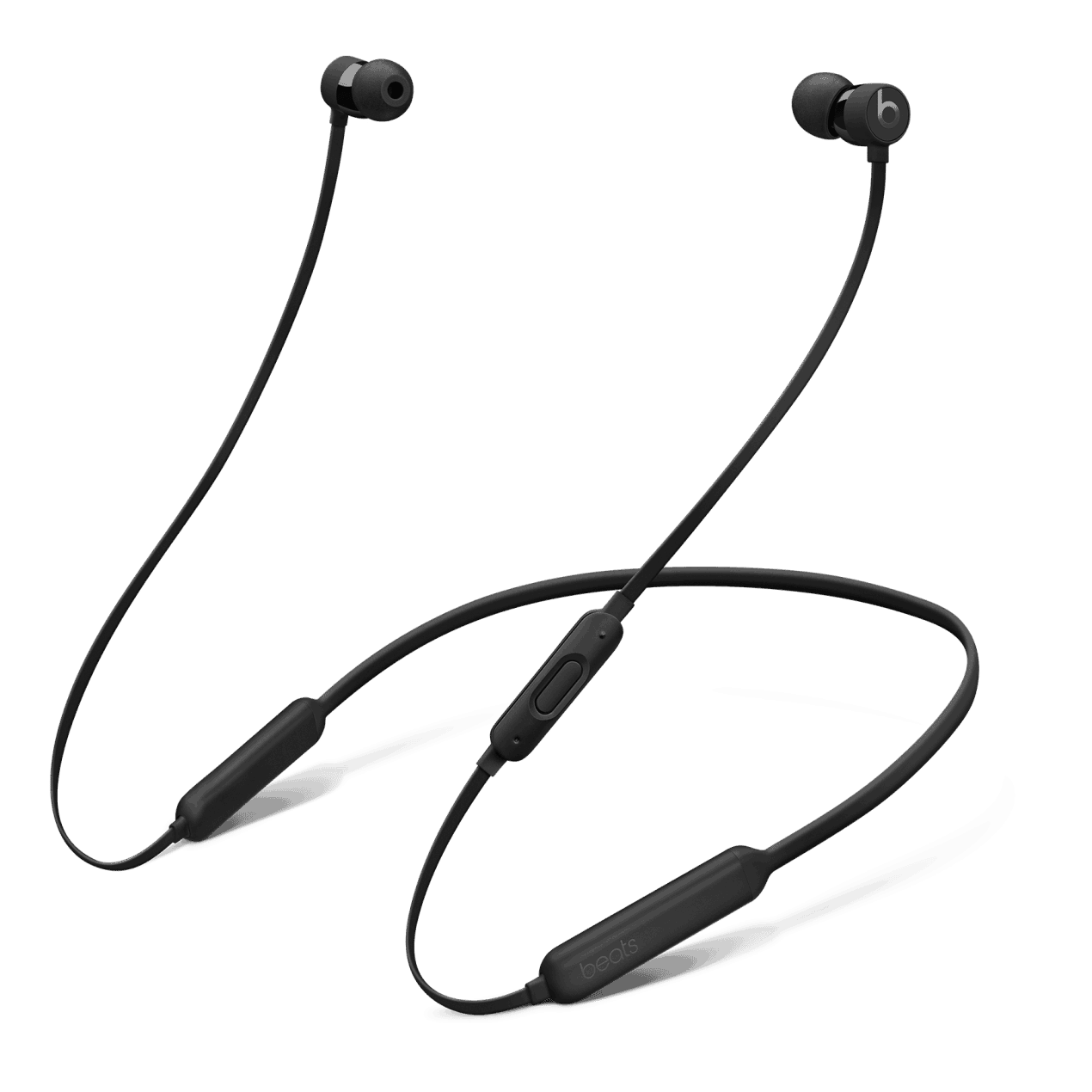 One of the main issues with these kinds of earphones is that the cable tends to get into the way, and they always feel like they are about to fall off if you use them during active sports or physical activity. The BeatsX addresses this challenge by placing most of the weight at the thickest part of the cable that sits around your neck and making this section flat. This technique helps the BeatsX sit snugly in the ear, and the cable doesn't dangle around.
BeatsX is water-resistant, which means you can take it with you on a sweaty jogging or gym session without fearing for their safety. Just don't take them in the pool, they are not fully waterproof. The headphones come in four colors; Black, Grey, White, and Blue, so you can pick a pair that closely matches your gym bag.
Compared to AirPods, Beats X has three advantages. First, they have a longer battery life of up to 8 hours compared to AirPod's six. Secondly, they are hard to lose since they are cabled and have magnets that snap them together around your neck when you are not using them. Lastly, they come with four ear tips, which mean you can't possibly miss getting the right fit.
Sound Quality
For a pair of ear drivers, the sound quality from these headphones is impressively clear. The Beat X Earphones doesn't struggle to sound fun and enjoyable. The sound profile is chunky and full, and its bass has enough power but doesn't feel overblown.
The noise isolation aspect is quite remarkable too, which means you don't need to keep adjusting the volume to compensate for the exterior noises in your surroundings. If you listen to any beat-based music, you will instantly notice the energy and rhythm in the delivery.
The best thing about BeatsX is that they don't leak sound even when you play your guilty pleasure music at an ear-damaging high volume. The bass is pretty powerful too, but of course not a punchy as what you can expect from the likes of Bose QuietComfort 35 and Sony MDR-1000X. So while they will not sound like the inside of a woofer, they will not disappoint users with a love for bass-heavy music.
See our full Top 10 Latest Headphones You Should Know About.
BeatsX By Dre Wireless Earphones Review
What most users like the most about the BeatsX are the clarity. Nothing sounds drab or dull, whatever the genre. The details in the treble and midrange are quite remarkable.
These beats dig deep into music and are better for both casual and close listening. They are also more balanced than most beats I have listened to. The overall volume is also fantastic; you can go from zero volume to 100% without becoming muddled or feeling uncomfortable.
The perfect fit of the earbuds does a pretty good job of canceling out a ton of background noises. The beats can also be used for calls and to pull up Siri. You can answer a call with one click on the inline remote and two clicks to hang up.
Most users have also reported that the call sound quality and clarity is much better compared to the iPhone SE microphone. Unlike the AirPods, Beats X earbuds don't stop playing music when you remove them from your ears. That would have been a nice addition, but it isn't a big deal breaker. Something for the manufacture to consider for updated models.
Beat X By Dre Earphones
Pros and Cons
Pros
Very comfortable lightweight with a secure fit
Tangle proof wire  
Great noise isolation
Pairs instantly 
Quick charge capability
Cons
The cord is a little long
Buttons could be more intuitive
Longer battery life would be nice
Conclusion
The BeatsX By Dru Earphones are easy to live with, the Bluetooth performance is flawless, and the sound quality is just exceptional. The highlight of these beats is the Apple W1 chip, which is only found in Apple AirPods and few other beats. The W1 chipset allows it to identify and quickly connect to an iPhone as well as other Android devices.
With a battery life of up to 8 hours and an amazing quick Fast Field charge feature, you can take this pair anywhere with you without worrying about your battery running out of juice. So if you are looking for low profile headphones without compromising sound quality, the Beats X is your best bet.
See our other headphone reviews