How to choose a pair of headphones that are right for you. What you need to ask yourself if you are considering purchasing a set of headphones. First of all, there are no wrong answers. Headphones can be a very personal choice that may sound great to some, may not appeal to others. The following is a little information to help you sort through the many choices of headphones and a few questions to ask yourself before making a purchase.
How to choose a pair of headphones that are right for you
A few things to consider before you make your headphone decision
What do you plan on using them for?
Do you plan on using them to do some studio work?
Maybe using them down at the gym to workout?
Are you going to use them on a plane?
What are the best headphones for active users?
What are the best headphones to work in a studio?
What are the best headphones to sit and listen?
What are the best headphones for on a plane?
1. What are you going to be using them for?
Do you plan to use them indoors and sit on the couch or are you planning to exercise and be more active with them? If you plan on sitting in one spot listening to a good sound system or doing studio work, a pair off corded over the ear headphones is always your best choice.
If you plan on being active and working out then a pair of wireless earbuds are a great option. Over-ear headphones can be too bulky and get in the way or sometimes fall off during vigorous activity. They also have a tendency of being too hot for working out.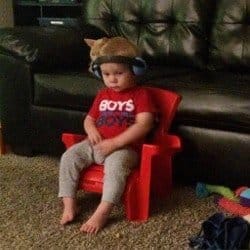 2. What are you going to be using them with?
Are you mainly using them with your smart device? Larger over the ear headphones have raised in popularity in the last number of years. Headphones have bigger drivers that produce a broader frequency range will require more power from your smart device. This will reduce battery life on your smart device.
If you are finding a decrease in battery life on your device. This might be your problem. A better option for everyday use is to leave the big headphones at home and purchase a pair of comfortable earbuds. They are much more convenient and will draw less power from your smart device.
3. What kind of sound quality is your preference?
This question also can be asked. What kind of music or media do you plan on listening to? Are you mostly listening to loud dance music with a thumping beat? Some models have an extra bass feature that may appeal to this type of listener. Or are you into a more broad range of music?
Then I would not choose the extra bass feature and to opt for a good pair of headphones with good sound across all frequencies. You will get to hear the music closer to what was originally mastered. I personally have never liked the super bass feature. I find it muddies up the sound and you lose a lot of high-end frequencies.
4. How often do you want to use them?
If you don't use your headphones every day or sometimes not for weeks or months. Stay away from Bluetooth and wireless rechargeable headphones. Rechargeable batteries do not perform well when not used regularly. Opt for a wired pair of headphones or earbuds.
5. What kind of budget do you have?
If you're buying a $25 pair of earbuds there are many on the market to buy. Quality is marginal to downright terrible. Stick with a name brand and you should be ok. If you are spending upwards of $100 to $400 dollars for a pair of headphones. I would do a little research of what you personally like, try a few pairs on and listen to them and not just go along with the hype and style.
6. Will you be using them for recording?
Skip the Bluetooth and spend the money on a quality wired pair of over-ear headphones. Choose a pair with clean even sound frequencies avoid over bassy headphones. A great pair is Audio Technical ATH-M50x. You want a pair of neutral-sounding headphones to enable you to mix properly.
If you have a bassy pair of headphones when you mix you will hear more bass, but when you hear back the final mix on something else there will not be much bass. Having a hardwire to plug into your studio equipment is always the best in a studio situation. It is also better to spend your money on better quality earphones than on Bluetooth features.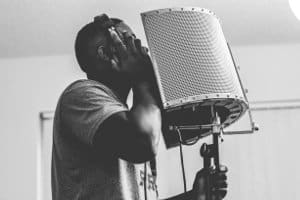 7. Are you buying headphones to impress your friends?
or are you interested in a good pair of headphones for a reasonable amount of money? You can go out a spend a lot of money on the latest trending pair of headphones but with a little research, you can find a great pair of headphones that will give you loads of enjoyment for a lot less money.
8. Have you been raised on cheap earbuds and over-hyped bass?
Are you just starting to care for your ears and the sound quality of your music? It is important to test a few pairs of headphones at this stage. You will find any pair of good headphones an improvement but it is important to find what you like. If the main concern is for hearing safety. Over the ear headphones is a good choice. With full ear coverage canceling out most exterior noise, the listener will have a tendency to listen at a lower safer volume level.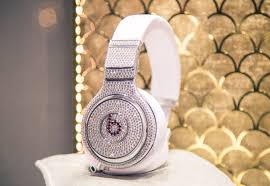 9. If you are very active and on the go
A pair of earbuds would be a great option. If you can afford Bluetooth earbuds the convenience of being wireless is a real plus. Depending on your activity level a streamlined pair of over the ear headphone can work for some people. Many over the ear headphones can be quite delicate and are not indestructible. So handle with care is a must. You can't beat the durability and convenience of earbuds.
10. What's IPX rating? Waterproof and durable
Look for headphones and earbuds that are have are IP waterproof and durability rated. This means that their products can hand various degrees of exposure to water and dust. They created an IP rating system that was put in place to provide consumers more detailed information than vague marketing terms such as waterproof or my favorite water-resistant. Here is an IP waterproof rating chart to better understand the rating system and how much water exposure their product can handle.
11. If you are planning to use your headphones on an airplane then choose wired headphones
You need a cord to plug into the plane's entertainment system, Bluetooth will not work. A great option is the Bose QuietComfort 35s. They come with a sturdy carrying case and an airplane adapter cable.
See Our Bose QuietComfort 35s Review
Earbuds wired $5 to $40
At this price range, the lower end products can be complete garbage and at the higher end price, you can find yourself a pair that will serve your purpose with reasonable sound quality. This price range can almost be classified as disposable headphones. Not much available in wireless and if it is I think the quality would be questionable. Stick with familiar name brands for better quality. Good enough for many people that use their earbuds occasionally and often lose them. Great for a second pair or to take on a plane.
Headphones wired $20 to $60
Again at this price range at the lower end can be complete garbage and at the higher end, you can find yourself a pair that will serve your purpose with reasonable sound quality. Stick with familiar name brands headphones for better quality. Skullcandy makes a pretty good product at this price range.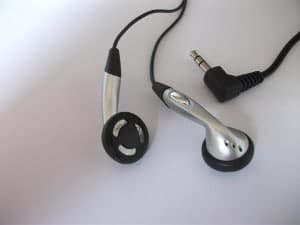 Now your in a price range where there are more quality products available. Bluetooth is now an option but beware there is still plenty of junk. This is a great price range for an active person or athlete that requires comfortable quality earbuds with some water resistance.
Over-Ear Headphones wired/wireless $50 to $100
At this price range if you choose carefully and stick with name brand headphones you can find a pretty decent product. Cheap guy tip If you have a little patience, often more expensive models go on sale down to this price range. I like to research a more expensive pair of headphones and wait for it to come on sale.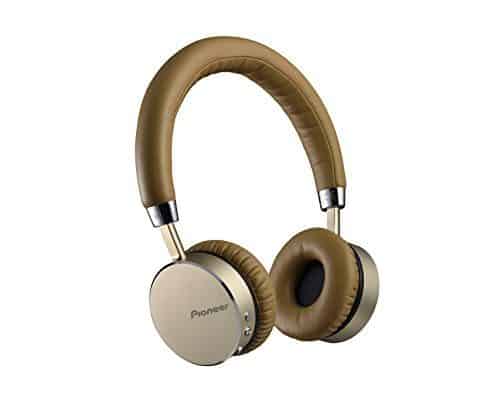 Earbuds wired/wireless $100 to $200 plus
Earbuds are normally tossed in a gym bag or easily lost or broken. I think at this price range the need to spend much more money on earbuds is kind of a waste. Wireless Bluetooth is worth spending a little extra money on. There is a number of good quality earbuds on the market with this feature for around $100.
A newer company that I would recommend is from Specter sound. Their EFITZ is specially designed for the active person with quality sound, water resistance, and Bluetooth for under $100. See our Elux By Specter Wireless Sports Headphone Review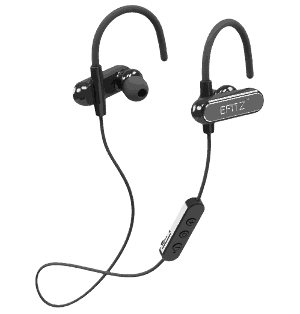 Over-Ear Headphones wired/wireless $100 to $200 plus
In the last few years, a number of expensive brand name headphones have shown up on the scene. Many are overpriced and quality is marginal. If you are spending more than a few hundred dollars, I would definitely stick with an older established brand that has been making headphones for a number of years and is used by audiophiles and studio professionals. ​
Sennheiser, Sony, AKG and Denon. A really great quality headphone is the Audio-Technica ATH-M50x priced under $200 and comparable to headphones that cost close to $1000.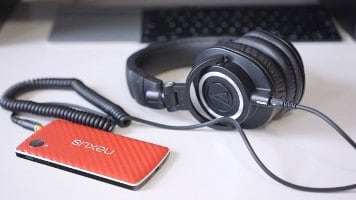 See Our Audio-Technica Full Review.
The most expensive headphones in the world
If you have an unlimited budget then check out the Sennheiser Opus Only $55,000
Conclusion
With a price range of $5 to $55,000, you can see there are a few things to consider before spending a lot of money on headphones. With many options available today, a good pair of headphones can be purchased for a reasonable price with many of the features that more expensive models have. Do a little research, try a few friends headphones, go to a store and try a few pair out. Choosing a good pair of headphones can give you years of enjoyment.
Helpful reviews on some of the top-selling headphones.