Even though Toshiba offers some of the most reliable, cheap, and long-lasting Smart TVs, you still need a steady internet connection to enjoy them.
However, Toshiba Smart TVs continue to be listed as having problems with the built-in WiFi feature in discussions and Q&A forums all over the web. The feature is reportedly prevailing. However, users have complained that the connecting process is challenging.
To learn how to properly set up your wireless connection from your Toshiba Smart TV to the WiFi network in your home, read this article to diagnose and fix the issues.
What are the main reasons behind a Toshiba Smart TV not connecting to WIFI? 
It's possible that your Toshiba TV screen isn't connected to WiFi because: 
It is not being routed for a connection.

There's a wrong password on your WiFi or TV.

Your cables aren't functioning.

Resetting the television or router is necessary.
Examine each of these to see which might cause your issue. Once you have found your problem, you can try our suggested fixes. 
First check that your TV is actually connected to WiFi – Here's how to do it 
But first, you must set up your TV to be connected to the wireless connection. Then, to make sure your Toshiba TV is actually wirelessly connected to your TV, you must take the following steps:
Hitting the "Home" button on your remote control.

On the screen of your Toshiba TV, find "Settings."

Next, select "Network" using the right button on the remote control.

Select "Wireless Device" after using your remote to select the "Network Type" selection.

You'll be asked to enter your password after choosing your home network. Use the remote control to use the keyboard displayed on the screen.

Then, on your Toshiba remote, press "OK."
It might occasionally be challenging to enter the password with the keyboard displayed on the screen. If you experience the warning "Authorisation Failed" in the upper left spot of the screen, don't be alarmed. This just indicates that you need to try your password again.
5 Reasons Your Toshiba TV Isn't Connecting to WIFI (and what you need to do to fix the issue)
If you have tried connecting the WIFI and it's still not working, here are some alternative fixes you can try to elevate the problem.
1. The Router Needs to be Reset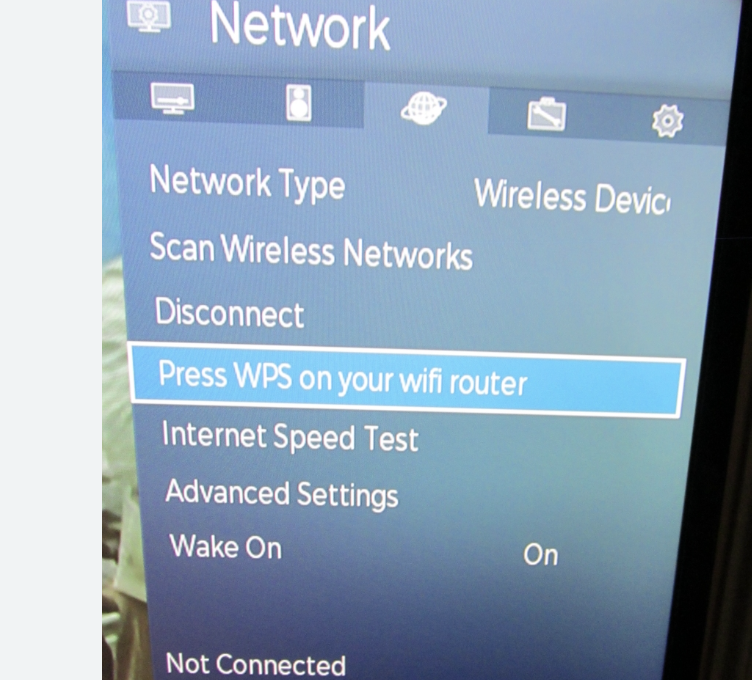 You may need to reset your router if your WiFi connection fails. Here is how to do this:
Remove your router's plug from the outlet.

Before plugging it back in again, wait a few minutes.

Reconnect your Toshiba TV to the WiFi connection if necessary.

Your connectivity may suffer if your television is too away from your router.
So be mindful of putting your wireless router in an ideal location with a direct line of sight to the signal.
2. Restart the Toshiba Television
Find the TV's power switch on your Toshiba TV and press it to restart. 
After somewhere between five and nine seconds, hold down the button and release it.
This ought to be successful, and your TV should reconnect to the TV. 
Alternatively, you could attempt disconnecting the TV from the main outlet for no longer than two to three minutes. Then attempt to connect it to WiFi once more.
3. Your Toshiba Smart TV Should be Factory Reset
Although a complete factory reset is usually performed as a last resort, it isn't the greatest solution. 
Any programs, customisations, and settings you've made to your TV will be lost when you execute a factory reset. However, it will fix your connectivity issue. The steps are as follows:
Click the home button on the TV remote to start.

Use your remote to choose Settings.

Then select devices and software.

To return to factory settings, click "Restore to Factory Default."
Once finished, which could take just a few minutes, you may reconfigure and set up your Toshiba TV again.
4. Password Problems
When configuring a new WIFI connection, it's also common to encounter the error notice "WiFi password is incorrect." 
Ensure the password you enter is precisely the same as the password saved for your WiFi account. If it isn't or doesn't work, contact your internet service provider and reset your WiFi passcode. 
You can call and ask for assistance with upgrading your WiFi password, or you can access your account information online through the website of your internet service provider. Usually, the incorrect WiFi password isn't Toshiba TV's "fault."
After checking whether the WiFi password needed to be updated or validated and ensuring the WiFi signal wasn't interfered with, your connection issues should be resolved.
5. Try a Powerline
The signal will be less powerful if your Toshiba smart TV is upstairs or in a different room from your router because of the distance. 
You'll require a powerline kit to increase the range of your wireless network at home so that you can stream media more smoothly. There are two Ethernet cables and two adapters in a powerline kit. The steps to connect them are as follows:
One of the adapters should be inserted into the socket next to your router.

To the adapter linked to your router, attach an Ethernet cable.

The second adapter should be inserted into the socket next to your smart TV.

Then connect an Ethernet wire to the Ethernet port on your TV.

Connect your adaptor to the Ethernet cable's other end.
Final Thoughts 
There are common networking protocols across many smart TVs. Most of them also struggle with connection problems; the same applies to Toshiba TVs. 
These simple and short actions should fix the problem, regardless of how weak or problematic your wireless connection is. 
But if you experience any more problems, remember that your bad connection may be caused by a more technical flaw within your Toshiba TV.
You can try some of the suggestions listed above to get your TV back online. If these don't work for you, we advise taking your TV to a specialist or calling your internet connection provider for further advice.
Check out further reading on more common Toshiba TV issues below: