Home automation is just one way to make life easy and modern. One of the best ways to automate your home is by using voice-recognition services such as Google Home, Alexa, and Cortana. Of these three, Alexa is the latest. Developed by Amazon, the Alexa Voice Service utilizes artificial intelligence to enable you to control devices that have an inbuilt speaker and microphone.
What Smart Devices Work With Alexa? Not all systems are compatible with all products, so before you start purchasing accessories to add to your smart system, you have to get familiar with a few different brands that will work with Alexa. Here is a list of compatible device that will work with the Alexa Smart system to help get you started with your smart home.
What Smart Devices Work With Alexa?
Alexa is not a new concept in the tech world. It has been integrated into several Amazon services in the form of an app. To use the service, you simply call out the name and give a command or ask a question. Once you speak out, the information is relayed to the Amazon servers for processing.
The Alexa Voice Service is very helpful for individuals who are unable to perform certain tasks such as switching lights on and off and operating simple appliances for one reason or another. Amazon has connected Alexa to a good number of web services to ensure that users get a holistic experience from the app.
With an Alexa-enabled device, you can stream music, read headlines, and stay updated on traffic and weather news, set alarms, get answers to questions and smart control you're home. All these are achieved through simple voice commands. You may also download additional skills for the app through your smartphone. Each skill enables the app to accomplish a new smart-control assignment, and Amazon has been working with third-parties to add more of these to the app.
When used as a standalone app, Alexa can only respond to questions, just like Siri and Google Assistant. However, when paired with smart devices, the app can accomplish quite a handful of tasks. Several smart appliances are compatible with the Alexa, and this number will keep increasing as more smart devices get manufactured.
Smart Devices That Work With Alexa
Amazon has already integrated it in many of its products including the original Echo, Echo Spot, Echo Plus, Echo Dot and Fire TV. The company has also allowed third parties to come up with devices that can take advantage of Alexa's functionality. Let us look at some of them.
---
1. Philips Hue Smart Lights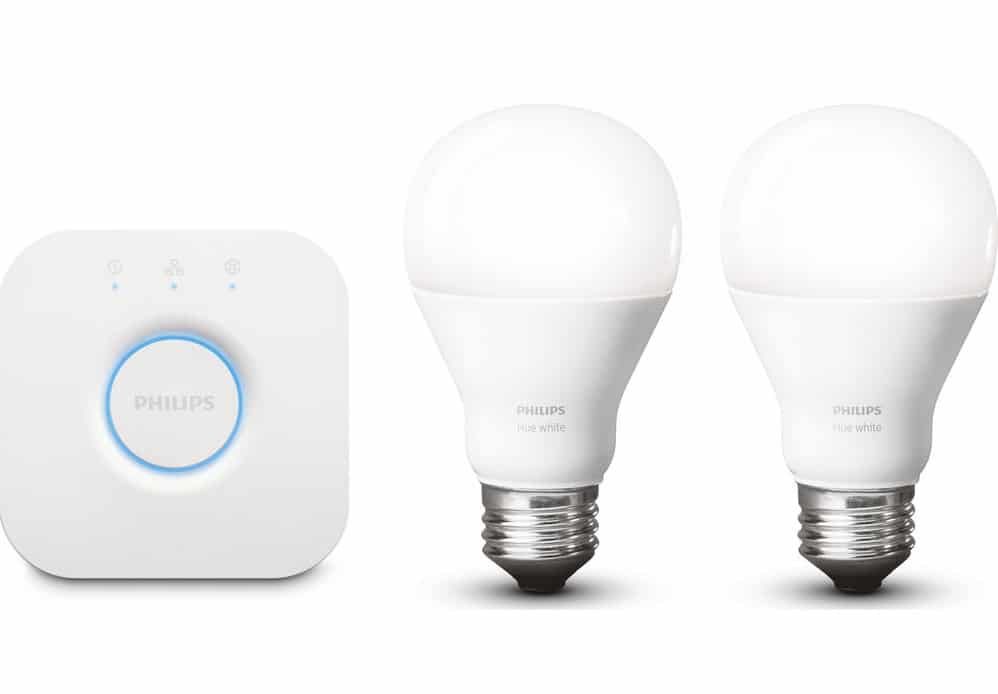 Lighting was one of the first industries to be automated for the modern home. Over the years, LED smart lights became popular over ordinary bulbs because they can be scheduled to go off at a specific time of the night. One popular brand of LED lights is the Philips Hue. Homeowners love this brand because of its versatility in terms of color and design variations.
It was also one of the first brands to use the Alexa app to control its standard bulbs. Initially, users had to purchase a smart home hub separately from the company to be able to turn the lights on and off or adjust the brightness. With the use of Alexa, this is no longer necessary since all automation tasks are consolidated in one central place. Philips LED lights are of different types and to use them with Alexa, you need to link them to your Wi-Fi.
Once you connect your lighting system to Alexa, you can use voice commands to perform any real-life tasks such as switching the lights on and off and setting timers to turn the lights on or off as per your preference. Philips low energy bulbs are the most used in this case since they are easy to set up and control. To get started, simply open the Alexa app and select the Smart Home option at the bottom right corner of your screen.
Click on the plus sign on your top right, select Philips Hue Bridge then click on the Add Device button. The app will search for your bulbs and display them in the Devices section. You can then configure scenes or commands for the devices to proceed.
Light bulb brands that work with Amazon Alexa available at Amazon
---
2. Amazon Smart Plug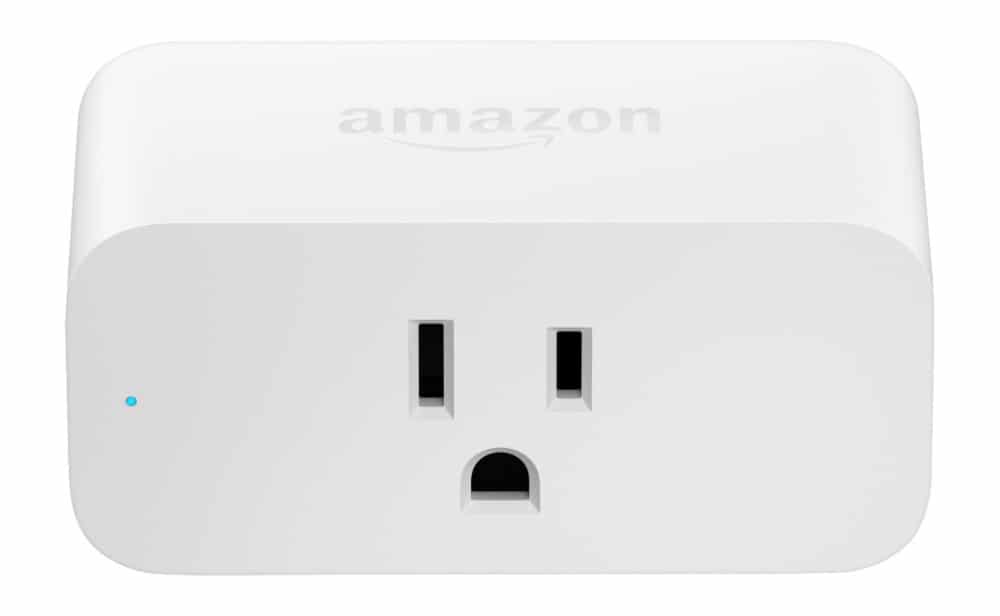 Because this plug is from Amazon, most people use it to test the app before testing it on third-party devices. Adding Alexa to the plug allows you to add voice control to any device plugged on your outlet, including fans, lights, and electric appliances.
You can also control these devices remotely through the app, and you do not need a smart home hub to accomplish this. It is also possible to connect and manage several plugs using the same up. To get started, connect the plug to a power source and open the Alexa app to link the two. The app will automatically detect the new plug, and you will be ready to give your first command.
Smart Plugins that work with Amazon Alexa available at Amazon
---
3. Nest Smart Thermostat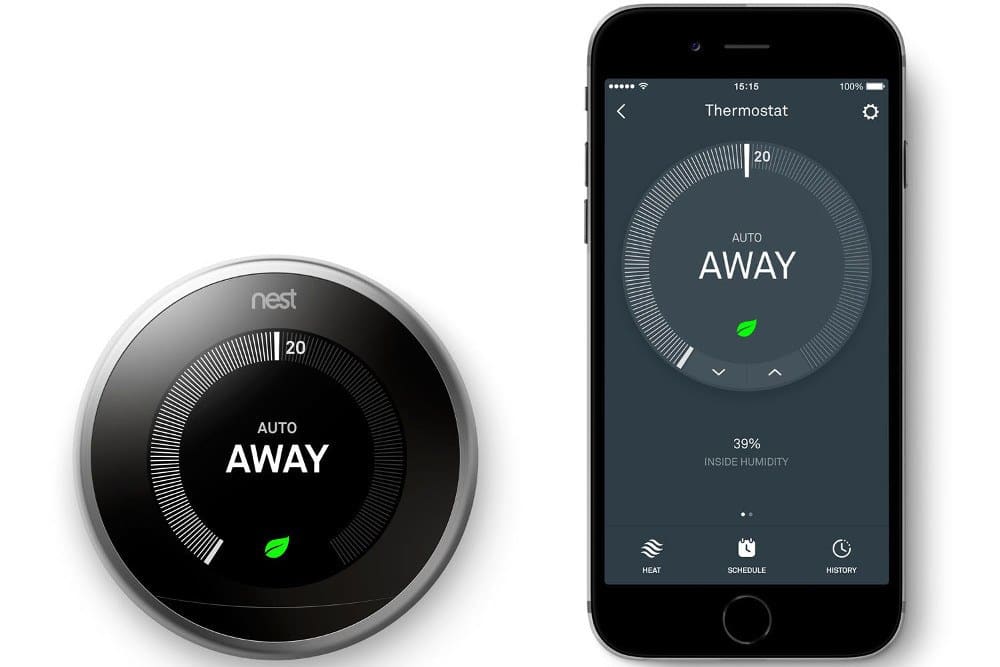 As much as it is good to own a thermostat, waking up each time to set it to the right temperature can be tedious. You may also fail to set the proper temperatures due to the continually fluctuating weather.
This is where Alexa comes in since its voice control feature is a perfect add-on to most thermostats. With this, you can adjust the temperature to a certain degree through voice commands. You also don't have to get up and make any adjustments to the thermostat. Nest Smart Thermostats easily adapt to your preferences through learning from your usage patterns.
When combined with Alexa, they can easily maintain the temperatures as you want them, all day. Initially, Nest Thermostats worked using the IFTTT or Wink hub, but with the introduction of Alexa, this is no longer necessary.
To set up your thermostat, install and open the Alexa app on your phone. Select the Smart Home option and wait for it to discover your devices. Choose your thermostat, key in the login details, and wait for the app to pair with it. Once this is done, you may start using voice commands to control it.
Smart Thermostats that work with Amazon Alexa available at Amazon
---
4. Ring Smart Video Doorbell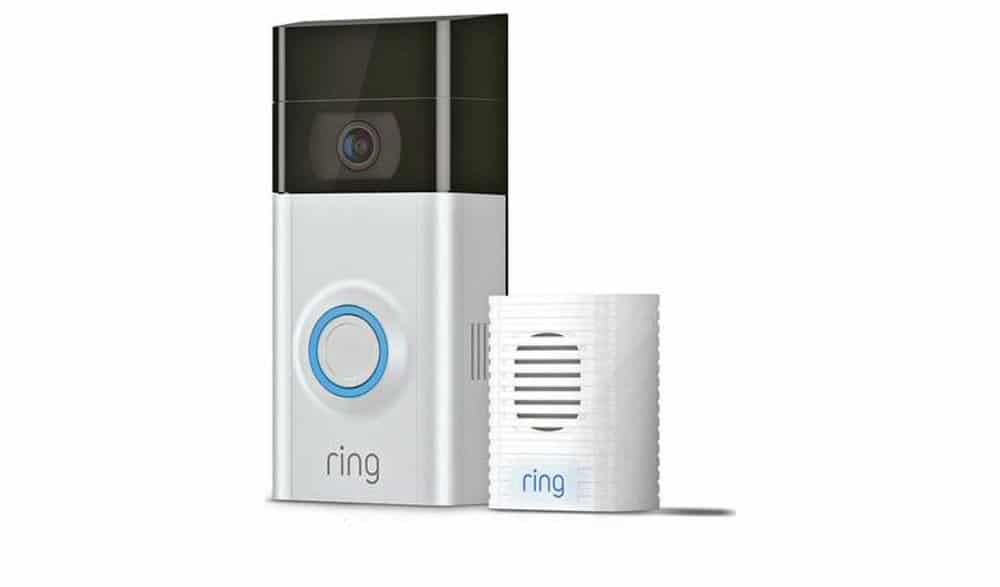 The Ring Video Doorbell provides extensive security features for every home. When paired with Alexa, it allows you to see and hear everyone that visits your house. The doorbell sends an alert to Alexa when pressed, or anytime a person stands at the door.
The Ring Video Doorbell is pretty easy to install. All that is required is a set of wires and a regular doorbell. However, its functionality improves significantly for users who combine it with the Alexa Voice Service since they can access live feeds through the Alexa app.
To use Alexa on this device, simply enable the Ring Skill in the app area and link it to your Ring accounts. Once this is done, you will see and communicate with anyone in front of your camera from an Echo device. Any users connected to your Ring account will be able to monitor the activity of your home as well. You may turn the doorbell on and off, control the brightness of the camera, and customize the settings for your doorbell.
Smart Doorbells that work with Amazon Alexa available at Amazon
---
5. Blink Indoor Camera System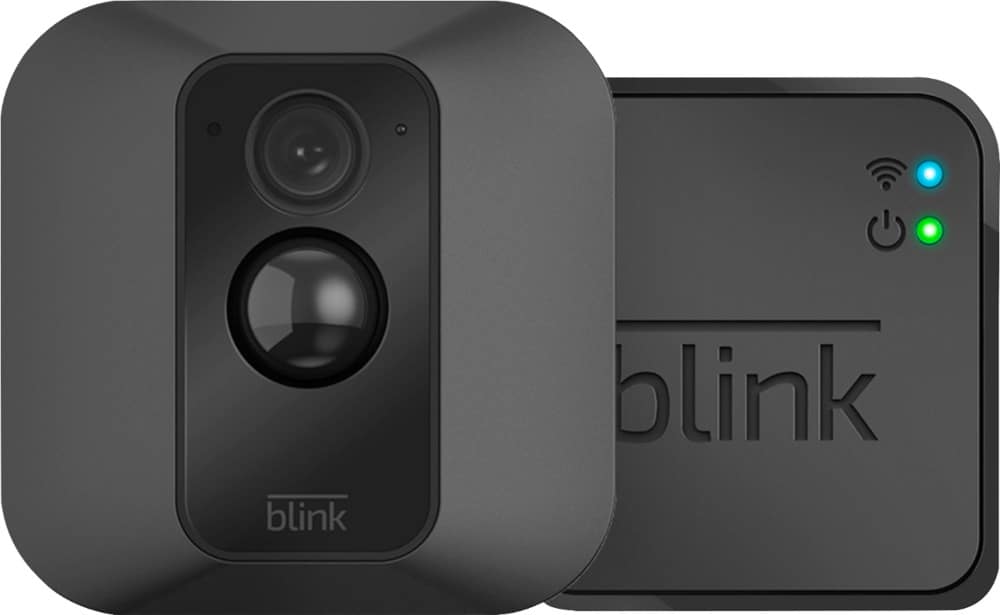 Blink camera systems provide indoor security for your home. The camera is battery-powered and can detect motion, and relay this to you in a live stream. Owners of this type of system can use a Smartphone, Android phone, or the Alexa app to view their indoor activity.
They can buy one, two, or three cameras and group them into one control point. Once you link the cameras to Alexa, controlling them is very easy. You can adjust the sensitivity of the sensor, switch the cameras off, or share camera information with other family members.
To get connected, open the Alexa app and click the Enable Skill button on the Blink Smarthome tab. This will take you to a login page where you will provide your Blink account details. Once this is done, the app will automatically detect your cameras.
Smart Camera Systems that work with Amazon Alexa available at Amazon
---
6. Samsung SmartThings Hub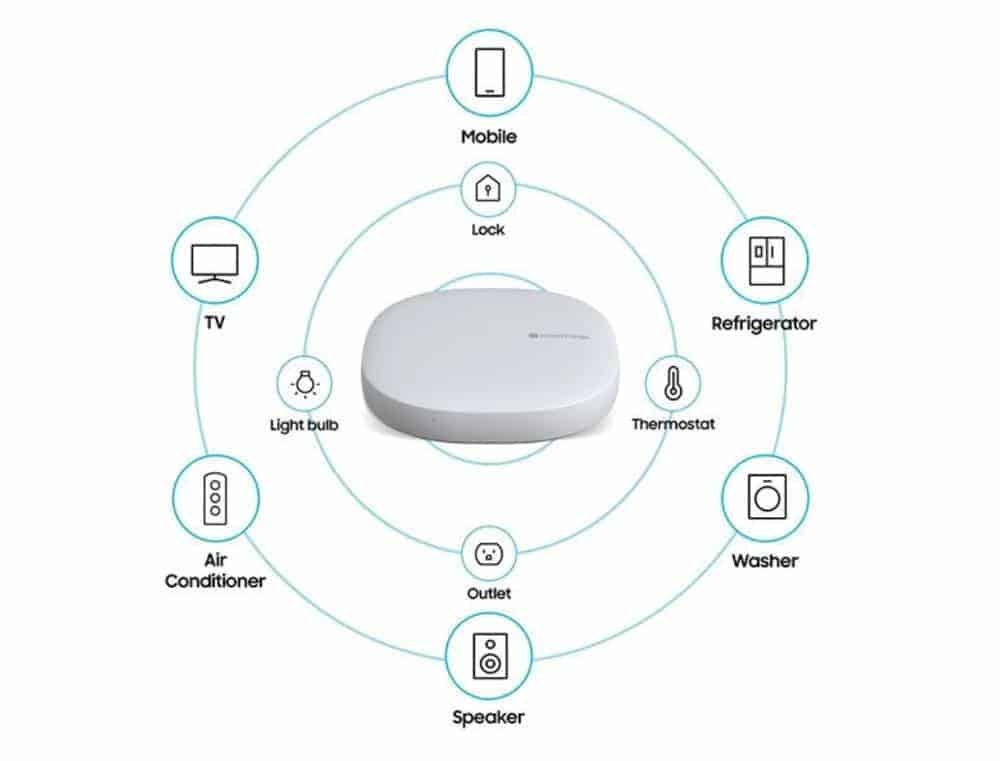 This hub is helpful in monitoring and controlling all your smart home devices. It is compatible with most electronic devices and allows you to keep your lighting, camera, and other smart home systems in one place. The hub has several dedicated sensors and works with Amazon's Echo, Tap and Echo Dot products.
Once you link the Alexa app to this device, you can use it to control lighting, locks, thermostats, and any other electronic device. To start, open the app and select Your Smart Home Skills at the bottom of the screen. Enable Smart Home Skills and click on the Enable for SmartThings option. Provide your login details to link your new device automatically. See How to connect Amazon Alexa with SmartThings.
To learn more about smart hubs. What is a smart home hub and how do you choose one?
Smart Home Hubs that work with Amazon Alexa available at Amazon
---
7. TP-Link Wi-Fi Smart Plug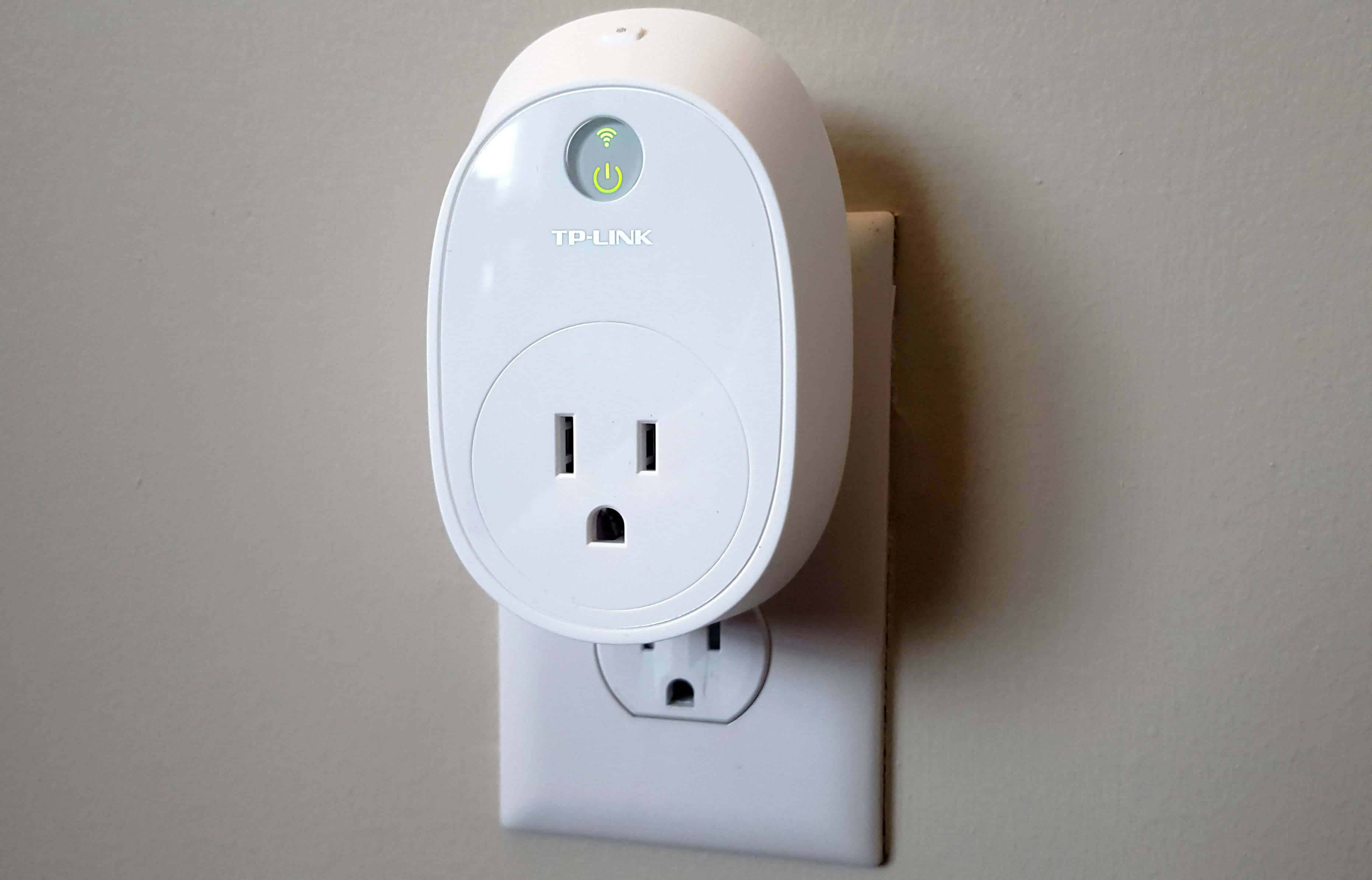 This plug utilizes your internet connection to help control appliances remotely through your phone. You can plug in anything that uses less than 15A power. This may include devices such as fans, lamps, and kettles, among others.
The TP-Link Wi-Fi Smart Plug is compatible with Google Assistant and Amazon Alexa, which allow for hands-free activity. It works well with simple on/off devices that are easy to operate. To use this plug, you need to install the Kasa app to set up all your devices on the Wi-Fi before getting the Alexa app.
Smart Plugs that work with Amazon Alexa available at Amazon
---
8. Sonos One Smart Speaker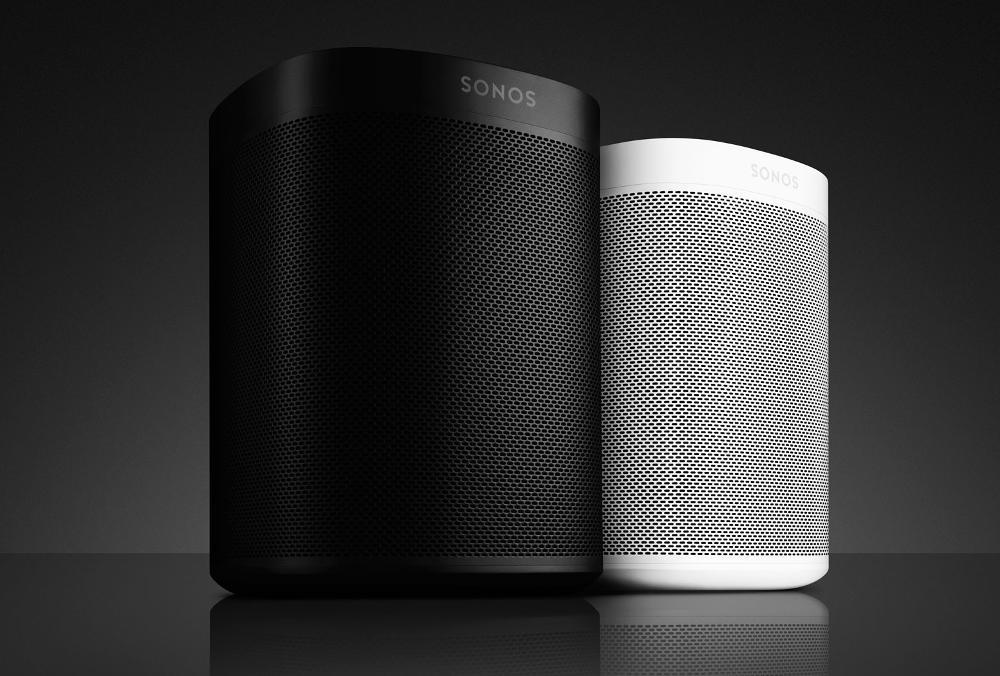 If you like to listen to music and you find the Amazon Echo or Dot a little disappointing in the sound department, the Sonos One Smart Speaker is an excellent choice. The sound quality is excellent, and the Sonos One now gives you the option of using Google Assistant or Amazon Alexa.
You have to choose between Google or Alexa because the Sonos One Smart Speaker cannot use both platforms at the same time, but it does give you the option, which is nice. The price of the Sonos One is not that much more than the Amazons Eco Plus but delivers much better sound. A significant upgrade if sound quality is a concern. See my Sonos Play One Smart Speaker Review.
Smart Speakers that work with Amazon Alexa available at Amazon
---
9.Lutron Caseta Smart Light Switches and Dimmers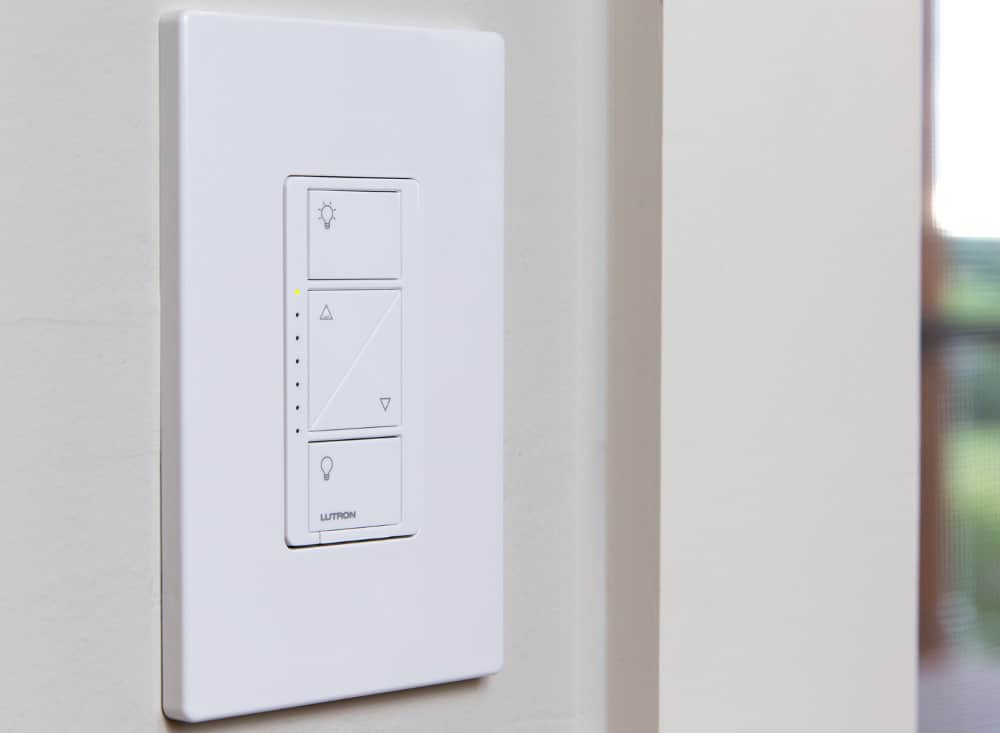 Changing a few light switches can be a very easy way to add some smart automation to your home. There are a number of light switches and dimmers to choose from here are a few that work with Amazon Alexa.
Smart Lights Switches and Dimmers that work with Amazon Alexa available at Amazon
---
10. Schlage Sense Smart Deadbolt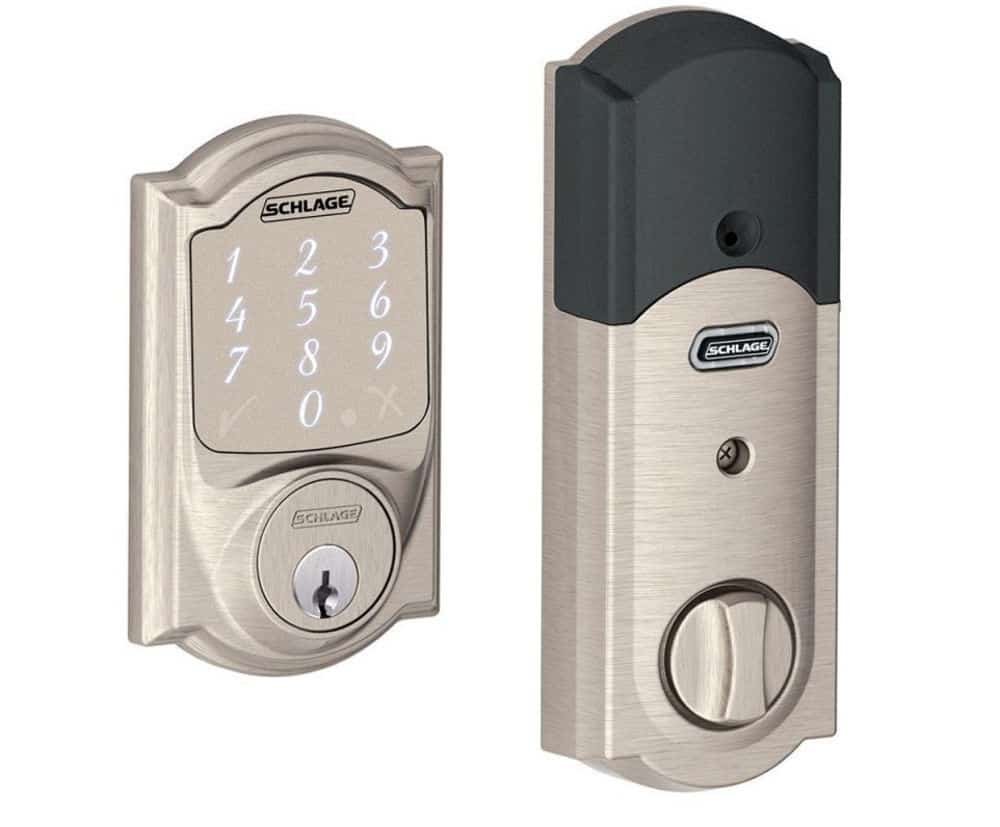 Adding a smart lock to your home can be very convenient. Never worry again if you forgot to lock the door. You can control and check the deadbolt using your phone from anywhere. Keyless entry with a code means you don't have to worry about forgetting your keys. Smart deadbolts will also activate an alarm if tampered with.
Schlage has been making door locks for since 1920 and in recent years have added smart technology to their security products and is compatible with Amazon Alexa and Google Assistant. Smart Homes Are Cool, But Are They Really Secure?
Smart Deadbolts that work with Amazon Alexa available at Amazon
In Conclusion
There are several voice-recognition services on the market today that can help automate your smart home systems. However, Alexa is one of the few options that are capable of achieving much more just by a single voice command. Alexa can search the web, shop online, and give instant headlines and reports besides controlling your smart home appliances.
You can achieve all this without pressing a single button on your phone, but using the Smartphone app enhances the experience even more. The list of tasks that Alexa can accomplish keeps growing each day, and soon, Amazon may improve on the app to make it interact with your device without any human commands.
More about smart homes