Buying any other Amazon Fire TV device can be a challenge for Canadians. Here are a few steps on how to get one and also info on if it is your best choice. You can see all our reviews for alternatives that are available in Canada.
Are you having problems buying an Amazon Fire TV device in Canada? Here are a few steps on how to buy Amazon Fire TV if you live in Canada. Fortunately since writing this post-Amazon has made two Fire TV Stick options available in Canada.
Since November 2017 the Amazon Fire Stick Basic Edition was made available in Canada, and in 2018 they have made the Fire TV Stick 4K with Alexa Voice Remote available at Canadian Amazon.
Amazon Fire TV devices are very popular stateside and other Fire TV models are still not available on the Canadian Amazon site and the American Amazon site does not ship to Canada. If you would like to purchase any other models like the Amazon Fire TV Cube it would have to be purchased through US Amazon. The instructions below will tell you how to do this and if it is worth it.
The following method will also work with pretty much any product you would like to purchase from Amazon USA but be well aware of exchange rates and extra fees.
How to get Amazon Fire TV in Canada
Here is a way to get Amazon Fire TV if you live in Canada
You will need to set up an account at a USA mailbox forwarding website. These companies for a fee will provide you with a USA shipping address that you can now use for your US Amazon order. The company will automatically send your order to your Canadian address. Some good USA mailbox sites are ShipToTheBorder' MyUsaAddress, MyUS.
Go to Amazon Fire TV and add to your cart. But at check out, you will now use your USA Mailbox site address.
After you have placed your order, check US shipping account settings for delivery status. Then put your forwarding Canadian address and ship it to Canada.
One final method is if you have a friend in the US simply have it shipped to them, then have them ship it to you. But again you are still paying double shipping charges and paying in US dollars. If your a snowbird pick one up next time you go to the states.
---
It's finally here! 
Amazon Fire TV Basic Edition is now available in Canada!
Amazon Fire TV Basic Edition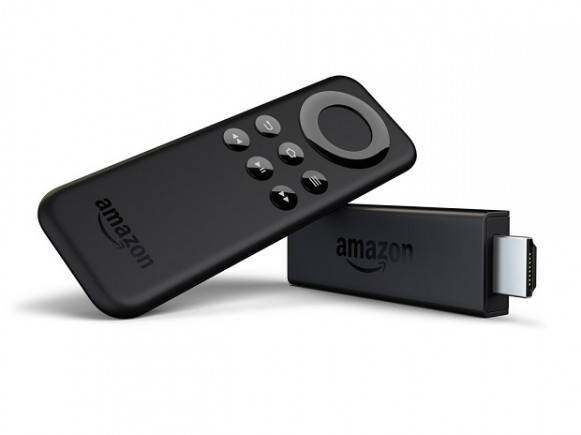 Now available in Canada.
Amazon Fire TV Basic Edition
This is the first Amazon Fire TV device to be made available in Canada. The Amazon Fire TV Basic Edition can stream content from a variety of apps or video streaming services at up to 1080p resolution.
The basic Edition Fire TV features a quad-core processor, built-in 802.11ac Wi-Fi, plugs directly into a TV via HDMI and comes with a tiny Fire TV Remote for navigation. The same specs as the newer version of Amazon Fire Stick but without voice control or gaming support.
With the Fire TV Basic Edition, you can access a number of Amazon apps over 4000 to choose from. Netflix, YouTube, and Spotify are all available but the main push is for Amazon Prime Membership to get the most out of Amazon Fire TV.
Priced at around $50 dollars it is in the price range of many competitors, the same price as Roku Stick. Keep in mind you do need an Amazon Prime Membership to access Amazons Prime video content to get the most out of this device. If you don't like that idea I would suggest the Roku.
Interesting enough Amazon's price for the Basic Edition is the same in Canadian dollars as in US dollars but with no exchange rate. Making them cheaper to buy in Canada. But I think this is an introductory price for a limited time. Although you can use it without, to get the most of your Amazon Fire TV you will need a Canada Amazon Prime Membership.
---
Update!
Now also available in Canada the Fire TV Stick 4K with Alexa Voice Remote streaming media player
After releasing in Canada the Amazon Fire TV Basic Edition in November 2017 recently Amazon has made the Fire TV Stick 4K with Alexa remote available in Canada. It is priced at $20 dollars more than the basic Edition Fire TV but you now get 4K video and a voice command Alexa remote.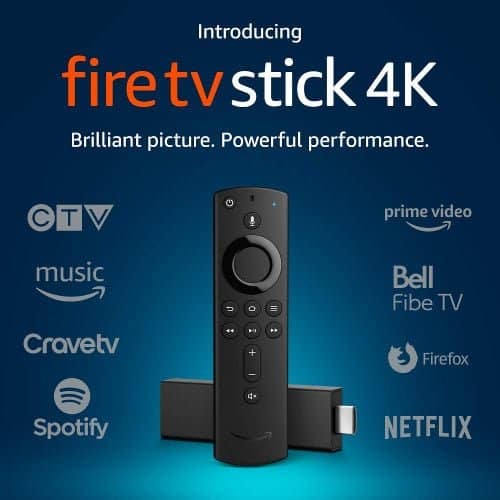 What you get for $20 more compared to the Amazon Fire TV Basic
Up to 2160p/4K output resolution with Dolby Vision, HDR10+, and HDR10 format support
80% more Powerful due to upgraded 1.7 GHz quad-core processor
Upgraded 802.11ac Wi-Fi chip
Upgraded remote with Alexa support and added volume and mute buttons.
Upgraded Audio from Dolby Audio to Dolby Atmos
Added Ethernet Support, but you will need to buy "Amazon Ethernet Adapter for Amazon Fire TV Devices for $19.99
Important note when purchasing Amazon TV as a gift
Be sure when purchasing the Amazon Fire TV as a gift to check "This is a gift" option when you add the Fire TV Stick to your cart. If you purchase with your Amazon Prime account, it will be registered to your account. This will ensure that Fire Stick does not come pre-registered to your account and gift recipient can register to their own Amazon account.
---
Alternative to Amazon Fire TV for Canadians
Although this method above is legit and will get you Amazon Fire TV in Canada. The additional $15 to $30 US for the USA mailbox service and the US dollar conversion brings the cost of your Amazon TV Stickup.
It's not really worth it unless you are spending at least $150 US. For an Amazon Fire Stick at $39.99 US with conversation and extra fees, it pretty well doubles the price.
Streaming Media Player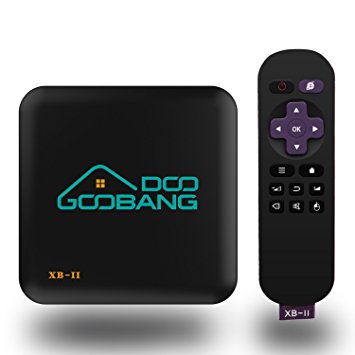 Streaming Media Stick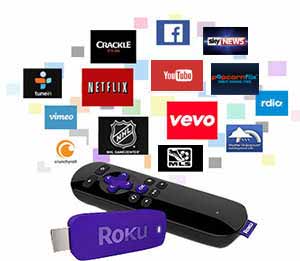 Other Streaming Media Players @ Amazon Canada
You can buy a better product on Canadian Amazon with more features for the same or less money. The specs on Amazon Fire TV compared to other Kodi devices available in Canada are not that impressive. You have to side-load all of the best apps and you have to be a member of Amazon Prime to get the most out of the system. Amazon fire stick does not provide ethernet port, crucial for HD streams and live feeds on Kodi.
There are better Streaming Media Player options for Canadians without having to pay additional shipping and service charges. The following are available in Canada with more features for the same or less money than Amazon Fire TV.
---
Gray Area!
Fully-Loaded TV Boxes may be illegal in your country.
Some of the preloaded apps on some units may be illegal in your country.
Caution fully loaded boxes let users watch Premier League games or Sky Movies without paying.
Caution many plug-ins the box offers hosts that are illegal streaming services.
Caution with boxes that come preloaded with subscription sports, TV, and movies for free.
Amazon has banned fully loaded Kodi TV Boxes and other pirate devices from its online stores globally. So you can rest assured if you buy a streaming TV Box from Amazon it will not be illegal in your country. For a full rundown of Kodi see our Beginners Guide To Kodi
---
What is Kodi TV?
Kodi TV is a software that enables you to stream apps and on-demand services onto your TV.
Kodi software is legal it can even be downloaded onto an Amazon Fire Stick.
Blank Kodie software boxes can be bought from most major retailers for around $100 or less.
Boxes can play, Youtube, Soundcloud, and other free catch-up apps.
---
Did You Know?
 A Streaming Media Player Can Save You Around $200 A Year.
That cable TV DVR converter box in your seldom-used guest room is costing you about $10 to $20 monthly in rental fees? That's over $200 a year. Every year! If you have a few boxes you can double that cost.
Purchasing a Streaming Media players for about $50 to $150 will eliminate ongoing monthly DVR rental fees. With a Streaming media device and a good WiFi signal, you can easily connect your guest room TV to view programs when needed. Choose from set-top players or simply just a media stick. Free TV or paid subscription to a variety of streaming video services.
To help to get you started with Amazon Fire TV
If you are technically challenged a good helpful book is this Amazon Fire TV User Guide.  This short helpful guide is a great reference to have. Installation instructions, how to set up channels, step by step and how-to info.
---
Amazon's smart home devices are now available in Canada
Operate a number of devices in your home by simply talking to Alexa.
Other articles that will help you learn more about streaming media devices